Biography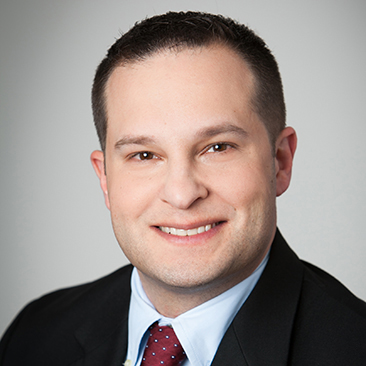 Jed P. Winer is an associate in the Litigation Department of Weil's New York office. Mr. Winer's practice focuses on complex commercial and mass tort/product liability litigation. Mr. Winer has been involved in defending major U.S. and foreign corporations in actions brought in federal and state courts throughout the United States at both the trial court and appellate levels. The actions in which he has been involved have concerned a wide variety of subjects, including pharmaceuticals, managed care, high-performance fibers used in bullet-resistant vests, the False Claims Act, the gasoline additive MTBE, computer software, and the 9/11 terrorist attacks at the World Trade Center. Mr. Winer has counseled companies in managing crises and avoiding potential crises. Additionally, he has advised companies on product liability issues of entities they have targeted for purchase or acquisition.
Mr. Winer recently completed a four-month externship where he served as a public service attorney in the Brooklyn Tort Division of the New York City Law Department. In that capacity, he took and defended multiple depositions in a variety of tort matters. He also participated in several jury trials in Supreme Court, Kings County in a variety of tort matters.
Mr. Winer has also handled several pro bono matters for the firm, including a criminal appeal before the New York Supreme Court, Appellate Division, a suit on behalf of a film editor for unpaid wages and editing credit on an award winning documentary, and a federal jury trial in the Eastern District of New York involving alleged civil rights violations under 42 U.S.C. § 1983. He has also assisted in the drafting of amicus curiae briefs to the United States Supreme Court relating to constitutional issues surrounding punitive damage awards.
Mr. Winer received his J.D. from Pace University School of Law in 2004, where he served on the Pace Environmental Law Review and Pace Law School Honor Board. While in law school, Mr. Winer served as a judicial extern for the Honorable Deborah A. Batts in the United States District Court for the Southern District of New York. He received his B.S. from The College of New Jersey, where he majored in Law and Justice. Mr. Winer is a member of the American Bar Association.
In 2014 and 2015, Mr. Winer was selected as a New York Metro Rising Star by Super Lawyers.
Mr. Winer regularly contributes to the Product Liability Monitor, Weil's Product Liability blog.
Awards and Recognition, Speaking Engagements, Guides and Resources, Firm News & Announcements, Latest Thinking