Biography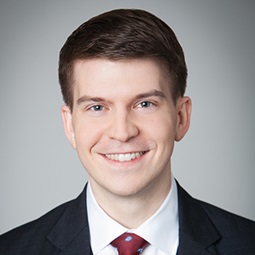 Jay Minga is counsel in Weil's Litigation Department, where his practice spans antitrust, bankruptcy, intellectual property and media, investor-state, lending, securities, and other disputes in and out of state and federal courts and domestic and international arbitrations, as well as advising, and internal investigations.
Jay has served on Weil teams representing international technology companies in multi-district and foreign antitrust litigation, related international arbitration, and supplier-dispute related bankruptcy appellate proceedings, representing global media companies in intellectual property state, federal, and foreign court litigation and international arbitration, representing a global financial institution in multi-jurisdictional litigation relating to real-estate credit facilities, representing a global investment organization in multi-jurisdictional litigation, discovery, and arbitration relating to investment- and insurance-contract disputes, representing a state energy utility in high-profile bankruptcy litigation, advising related to supply issues in the international chemical manufacturing industry, and conducting internal investigations regarding portfolio companies of international private equity funds.
Jay's dedication to pro bono practice covers a variety of human rights issues, from asylum, refugee, immigration, and criminal matters, to First Amendment and Section 1985 litigation, to assisting with U.S. Supreme Court and foreign Supreme Court amicus briefs, including in the landmark United States Supreme Court case Obergefell v. Hodgeson on behalf of several renowned organizations. His pro bono practice has garnered numerous recognitions, including the International Pro Bono Excellence Award from the Cyrus R. Vance Center for International Justice in connection with work before the Supreme Court of Chile on international law and the human right to a healthy environment.
Jay has served as Chair of Weil's Green Committee, as a Member of Weil's eDiscovery Task Force, and also as Board Member and Treasurer of the Din & Tonics Alumni Foundation. In addition, Jay also has served as the Associate Editor for the ABA Section of Litigation Ethics & Professionalism Committee, to whose publications he has contributed, and has coached high school mock trial through New York City's Justice Resource Center.
Jay received his J.D. from Stanford Law School, where he received Gerald Gunther Prizes from Professor and California Supreme Court Justice Mariano-Florentino Cuéllar and Professor John J. Donohue, III, served as Notes Committee Member on the Stanford Law Review, Associate Editor on the Stanford Journal of Law, Business, and Finance, Teaching Assistant to Professor Robert Daines for the Law of Corporations, Co-Founder of the Stanford Association for Law in the Middle East, Curriculum Director for the Afghanistan Legal Education Project (and an editor of An Introduction to the Constitutional Law of Afghanistan), Operations Manager and Client Advocate for the Stanford Law Chapter of the International Refugee Assistance Project, Vice President for the Stanford Public Interest Law Foundation, Board Member for the Stanford Law and Technology Association, and team member for a small-business microfinance startup in Nairobi, Kenya.
Jay is also a former Arabic interpreter, a former Center for Arabic Study Abroad Fellow at the American University in Cairo, and a former Harvard University George Peabody Gardner Travel Fellow. Jay is professionally proficient in Spanish as well.
Jay received his Honors A.B. in the Comparative Study of Religion, magna cum laude, and a Certificate in Arabic from Harvard University. Prior to joining Weil, Jay served as a law clerk to the Honorable Jerome A. Holmes on the United States Court of Appeals for the Tenth Circuit.
Latest Thinking, Firm News & Announcements
Firm News & Announcements