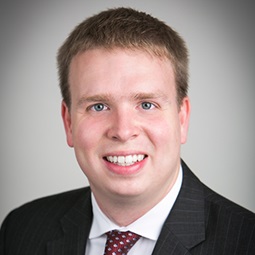 Jason Hufendick is an associate in the Restructuring Department of Weil's New York office. Jason's practice includes domestic and cross‑border corporate restructuring, distressed financing, and distressed M&A.
His experience includes advising debtors in out-of-court processes and in-court restructurings across a broad range of industries, including energy, manufacturing, television and radio broadcasting, and financial services.
Jason has played a role on a number of teams advising:
Debtor/Company-Side Experience:
Healogics, Inc., the nation's leading wound-care center operations provider, on a comprehensive restructuring of over $860 million in funded debt through an out-of-court debt-for-equity exchange, resulting in a $450m deleveraging that obtained 100% participation from its lenders and provided Healogics with $240 million in new equity financing. As part of the transaction, the Company also secured a new $30M revolving credit facility, in addition to a new $370 million first lien term loan.
A global manufacturer and distributer of beauty and personal care products in its out-of-court restructuring efforts.
UTEX Industries, Inc., the market-leading sealing component design and manufacturing firm, and its debtor-affiliates in their prepackaged restructuring addressing more than $700 million of funded debt. UTEX's restructuring involved, among other things, a first-in-kind resolution of highly complex tax arrangements between UTEX and certain non-debtor affiliates pursuant to a fast-tracked prepackaged chapter 11 plan that was successfully confirmed by the Bankruptcy Court.
Fieldwood Energy, a Gulf of Mexico offshore energy exploration and production company, in connection with its second chapter 11 cases with approximately $1.8 in debt.
Exide Holdings, Inc. and it's affiliated debtors, a global lead-acid batteries manufacturing company, in their chapter 11 cases. In just 5 months, Exide completed two going concern sale and separation transactions for its U.S. and European/Rest of World businesses (including the negotiation of long-term commercial arrangements among them) and also accomplished a first of its kind global settlement with the Department of Justice and more than 10 state regulators to resolve hundreds of millions of dollars of Exide's historical environmental liabilities at more than 20 dormant locations.
Halcón Resources Corporation, and its affiliates, an independent oil and gas E&P operator, in its second pre-packaged chapter 11 case.
Kingfisher Midstream, LLC and its subsidiaries, a midstream oil and gas services business with substantial gas processing, crude oil gathering and storage, and produced water gathering and disposal assets in the Anadarko Basin in Oklahoma, in their chapter 11 cases.
Doncasters Group, a leading international manufacturer of high-precision components for aero engines, industrial gas turbines, and other specialist high performance applications, in its restructuring of $1.6 billion of funded debt through an English scheme of arrangement and an ancillary chapter 15 proceeding (Dundee Pikco Limited) in the United States.
Fieldwood Energy, a Gulf of Mexico offshore energy exploration and production company, in connection with its chapter 11 cases, through which Fieldwood purchased Gulf of Mexico assets of Noble Energy.
LBI Media Inc., one of the nation's largest Spanish-speaking media companies with national and regional broadcasting capability across the United States in television and radio media, in their prearranged chapter 11 cases.
Lehman Brothers Holdings Inc., the formerly fourth largest investment bank in the world, in a number of post-effective matters.