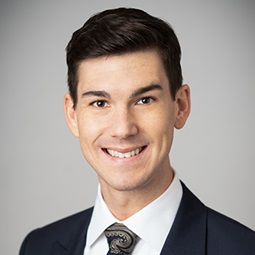 Jared Allen is an associate in Weil's Securities Litigation practice. They focus on defending securities class actions, shareholder derivative litigation, and M&A and other change-of-control litigation, as well as counseling in connection with government investigations and corporate governance issues.
Jared's recent experience includes serving on Weil teams representing:
AMC Entertainment in earnings miss securities class actions, including 10b-5 allegations and related shareholder derivative litigation in the Southern District of New York.

Carlyle Group in a seminal business litigation in Delaware Chancery Court arising out of the triggering of a material adverse effects clause in a deal negotiation in the wake of the COVID-19 pandemic.

Jefferies Financial Group and certain former directors of HomeFed Corporation in a fiduciary duty class action in the Delaware Court of Chancery arising out of Jefferies' acquisition of the remaining HomeFed shares not already owned by Jefferies.
NPC International, Inc. and its affiliated debtors in their chapter 11 cases involving over $900 million of funded debt. NPC is America's largest franchisee company with over 1,600 restaurants across two iconic brands–Pizza Hut and Wendy's and more than 35,000 employees.

A global investment bank in connection with several regulatory investigations.

Several clients in connection with responding to SEC inquiries and investigations.
Jared also has an active pro bono practice, including matters involving asylum and Social Security Disability administrative appeals.
Jared received their J.D., cum laude, from Georgetown University Law Center, where they were the Lead Executive Editor of the Georgetown Immigration Law Journal, and a Board Member of OUTLaw. During law school, Jared served as a clerk for the Hon. Suzanne Bauknight in the U.S. Bankruptcy Court for the Eastern District of Tennessee. They received their B.F.A. from Elon University, where they were an Honors Fellow and a Presidential Scholar.