Biography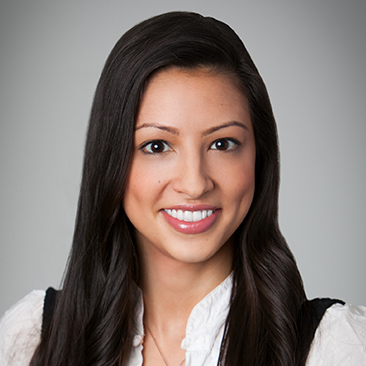 Janeane Ferrari is an associate in Weil's Capital Markets practice. Ms. Ferrari has experience in all aspects of advising and representing both issuers (including U.S. and non-U.S. companies) and underwriters (including global investment banks and multinational financial institutions), as well as private equity companies/sponsors, in connection with a wide range of public and private offerings of securities and other capital markets transactions, including initial public offerings, investment grade and high yield debt offerings, consent solicitations and tender and exchange offers. Ms. Ferrari is also involved in advising companies with respect to SEC filing and reporting obligations corporate governance and other corporate matters.
Ms. Ferrari has been part of Weil teams advising and representing clients on a range of transactions including, more recently:
The Estée Lauder Companies, Inc., in its $1.5 billion offering of investment grade senior notes to repay outstanding commercial paper and to refinance outstanding senior notes.
Basic Energy Services, Inc., in its $125 million rights offering to certain noteholders to receive convertible PIK notes.
KIK Custom Products, Inc. (Canada), in its $265 million add-on senior secured notes offering to refinance existing indebtedness.
AK Steel Corporation, in over $1 billion senior note offerings.
Citi, as sole book-running manager, in the $552 million initial public offering of GTY Technology Holdings Inc. (Cayman Islands).
Willis Towers Watson (f/k/a Willis Group Holdings) in its $1 billion senior notes offering, as well as its subsequent €540 million senior notes offering.
H&R Block, Inc. in a $1 billion senior notes offering by its wholly owned subsidiary, Block Financial LLC, to finance in part H&R Block's simultaneous tender offer for shares of its common stock.
J.P. Morgan, Deutsche Bank, and the other underwriters in the $180 million initial public offering of Teladoc, Inc., as well as underwriters in subsequent follow-on equity offerings.
Advent International and Goldman Sachs, as selling stockholders in the approximately $1 billion initial public offering, and in over $1.7 billion of secondary offerings of common shares of TransUnion.
Thomas H. Lee Partners, Goldman Sachs Capital Partners, J.P. Morgan Partners and CCMP Capital Advisors LLC, as selling shareholders, in over $3.9 billion of secondary offerings of common shares of Aramark Corporation.
Barclays, as underwriter, in over $500 million of secondary offerings of limited liability company interests of Macquarie Infrastructure Company.
J.P. Morgan, Deutsche Bank and Goldman Sachs in a £610 million senior notes offering to finance the acquisition of PizzaExpress by Hony Capital.
J.P. Morgan in the $750 million senior notes offering by Frontier Communications and its concurrent cash tender offer to purchase up to $900 million of its shorter maturity senior notes.
J.P. Morgan, Citi, Morgan Stanley, Barclays, Credit Suisse, Deutsche Bank, and RBS, as underwriters, in the $1.55 billion offering of senior notes by Frontier Communications Corporation to finance its acquisition of the wireline properties of AT&T in Connecticut.
Advent International in a $650 million notes offering to finance its acquisition of a majority stake in Serta and Simmons Bedding Company.
Ms. Ferrari is recommended for Capital Markets: Debt by Legal 500 US, where clients describe her as a "rising star who gives 110% to serve her client's needs."
Ms. Ferrari has also handled a number of pro bono matters, including matters for Human Rights First and the Joyful Heart Foundation, as well as representations of pro bono clients in asylum matters.
Awards and Recognition, Firm News & Announcements
Janeane Ferrari Recommended for Capital Markets: Debt

Award Brief — Legal 500 US
Firm News & Announcements