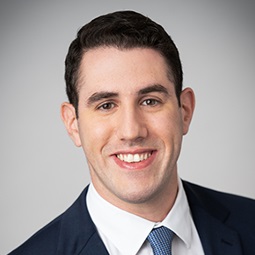 Jacob S. Mezei is an associate in Weil's Restructuring Department.
Prior to joining Weil, Jacob served as law clerk to the Honorable Mary F. Walrath, of the United States Bankruptcy Court for the District of Delaware, and the Honorable Thomas M. Lynch, of the United States Bankruptcy Court for the Northern District of Illinois.
Jacob received his J.D., cum laude, from the University of Illinois College of Law where he was a member of the Illinois Law Review and the managing editor of the Illinois Business Law Journal. He received his undergraduate degree in Philosophy from Towson University.
Jacob has been a member of teams representing various parties in a number of in-court restructurings, including:
Debtor/Company-Side Experience:
VIVUS, Inc., a specialty pharmaceutical company with three approved therapies and one product candidate in clinical development, and its debtor-affiliates in their chapter 11 restructuring addressing more than $230 million of funded debt. VIVUS' restructuring involves, among other things, an innovative go-forward royalty structure between the reorganized company and pre-reorganization shareholders to address the highly speculative nature of value inherent to developmental drugs.
24 Hour Fitness Worldwide Inc. and its affiliated debtor in their chapter 11 cases involving approximately $1.4 billion of funded debt. 24 Hour Fitness is a leading fitness club operator with locations across the United States and more than 3 million members.
EP Energy Corporation and its affiliated debtors, a public oil and natural gas exploration and production company, in their chapter 11 cases involving approximately $4.9 billion in funded debt obligations.
Ad Hoc Group Experience:
An ad hoc group of first lien creditors of Jason Industries, the North American industrials company.