Biography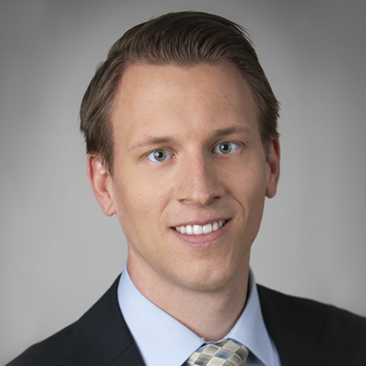 Jake Gerrit Meninga is an associate in Weil's Tax Department and is based in New York. Mr. Meninga participates in the representation of Firm clients with respect to the tax aspects of a wide range of public company and private equity transactions.
Mr. Meninga has been part of the teams advising:
American Securities in its acquisition of Acuren
Apergy Corporation (n/k/a ChampionX Corporation) in a Reverse Morris Trust acquisition of ChampionX (f/k/a Nalco Champion) from Ecolab Inc. creating an entity with a combined $7.4 billion enterprise value and ChampionX Corporation in its $687 million senior secured facilities to finance cash payments to the seller (Ecolab) required as part of the acquisition of ChampionX
B&G Crane Service LLC (a subsidiary of NCSG Crane & Heavy Haul Corp.) in its sale to Maxim Crane Works LP
Brookfield Asset Management Inc. in its approximately $4.8 billion acquisition of a 61.2% stake in Oaktree Capital Group, LLC
Foley Trasimene Acquisition Corp., a SPAC sponsored by Bilcar FT, LP and Trasimene Capital FT, LP., in its $1 billion initial public offering of 103.5 million units comprised of one share of common stock and one-third of one redeemable warrant, together with forward purchase agreements aggregating $300 million for private placements of 30 million units with affiliates of Cannae Holdings, Inc. and of Thomas H. Lee Partners to occur concurrently with closing of the initial business combination
Legg Mason, Inc. in its $6.5 billion sale to Franklin Templeton Investments
Lindsay Goldberg in its sale of its equity interest in Aptitude Investment Management LP
Ontario Teachers' Pension Plan Board, in, together with Alphabet Inc., an investment in Sidewalk Infrastructure Partners
SGS SA in its $335 million sale of Petroleum Service Corporation to Aurora Capital Partners
Wyndham Destinations, Inc. in its $166 million sale of Wyndham Vacation Rentals LLC to Vacasa LLC
SoftBank Vision Fund as lead investor in a $200 million investment round in C2FO
Trebia Acquisition Corp., a SPAC sponsored by affiliates of Trasimene Capital Management and Bridgeport Partners, in its $518 million initial public offering, together with a $75 million forward purchase agreement with an affiliate of Cannae Holdings, Inc.
Trive Capital in its $330 million acquisition of EarthLink, LLC
Mr. Meninga received his J.D. from Cornell Law School and his B.A. from UCLA.
Firm News & Announcements
Firm News & Announcements