Biography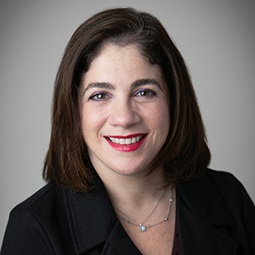 Jackie Cohen is a partner in Weil's Mergers & Acquisitions practice and is based in New York. Jackie regularly represents public and private companies in connection with complex cross-border transactions.
Additionally, Jackie advises on a broad range of corporate and securities matters, including corporate governance, disclosure issues and integration matters as well as defensive measures and takeover tactics.
Recent Experience
Avista Public Acquisition Corp. II, a SPAC sponsored by Avista Acquisition LP II (an affiliate of Avista Capital Holdings), in its pending $850 million business combination with OmniAb, Inc.
Skillsoft Corporation in its $525 million acquisition of Codecademy
EO Charging in its proposed $675 million business combination with First Reserve Sustainable Growth Corp., a SPAC sponsored by First Reserve Corporation
Wejo Limited in its $1.1 billion business combination with Virtuoso Acquisition Corp., a SPAC sponsored by Virtuoso Sponsor LLC
Marquee Raine Acquisition Corp., a SPAC sponsored by an affiliate of The Raine Group LLC and Marquee Sports Holdings SPAC I, LLC, in its $1.2 billion business combination with Enjoy Technology, Inc.
Magellan Health, Inc. in its $2.2 billion merger with Centene Corporation
Cardtronics plc in its $2.5 billion sale to NCR Corporation
Software Luxembourg Holding S.A. in its $1.3 billion merger with and into Churchill Capital Corp II, a SPAC sponsored by the Churchill Capital Group
Fortress Value Acquisition Corp., a SPAC sponsored by Fortress Investment Group, in its acquisition of Secure Natural Resources and MP Materials in a stock-for-stock transaction that valued the combined company at $1.5 billion
Mudrick Capital Acquisition Corporation, a SPAC sponsored by Mudrick Capital, in its acquisition of substantially all of the assets of Hycroft Mining Corporation, with an initial enterprise value of approximately $537 million
QuickChek Corporation in its $645 million sale to Murphy USA
Brooks Brothers Group, Inc. in its $325 million sale to SPARC Group LLC
Total S.A. in its $4 billion acquisition of all of the oil and natural gas assets, liabilities, businesses and operations of Anadarko Petroleum Corporation in Mozambique and South Africa 
Campbell Soup Company in its $2.2 billion sale of Campbell International, Inc. and its $300 million sale of Kelsen Group A/S
GLOBALFOUNDRIES Inc. in its up to $740 million sale of Avera Semiconductor LLC and its $430 million sale of a semiconductor fabrication plant to ON Semiconductor Corporation
Willis Towers Watson PLC in its $1.3 billion acquisition of TRANZACT
Atos S.E. in its $3.57 billion acquisition of Syntel, Inc.
Avista Healthcare Public Acquisition Corp. in its acquisition of Organogenesis Inc. and its proposed merger with Envigo International Holdings, Inc.
Doncasters Group Limited in its $440 million sale of Nelson Fasteners Systems
General Electric Company in its $2.6 billion sale of GE Industrial Solutions
Discovery, Inc. in its joint venture with Magnolia, the home and lifestyle brand led by Chip and Joanna Gaines, in the formation of the Magnolia Network
Ontario Teachers' Pension Plan Board, together with Apollo Global Management, in the acquisition of a controlling interest in CareerBuilder, LLC
York Capital Management, Valinor Management and Halcyon Capital Management, principal equity owners of NextDecade, LLC, in the $1 billion reverse merger of NextDecade with SPAC Harmony Merger Corp.
HNA Group Co. Ltd. in its $6.5 billion acquisition of a 25% stake in Hilton Inc., Park Hotels & Resorts Inc. and Hilton Grand Vacations Inc. (collectively, f/k/a Hilton Worldwide Holdings Inc.) from affiliates of Blackstone
The Kroger Company in its strategic partnership with, and investment in, Lucky's Market
IHS Inc. in its $13 billion merger of equals with Markit Limited
General Electric Company and Synchrony Financial in connection with the separation and initial public offering of Synchrony Financial (GE Capital's North American retail finance business) and in GE's $20.4 billion offer to exchange Synchrony common stock for GE common stock, completing the separation of Synchrony from GE
Brookfield Asset Management Inc. in its approximately $855 million acquisition of GrafTech International Ltd.
Atos S.E. in its $1.1 billion acquisition of the information technology outsourcing business of Xerox Corporation
Sanofi in connection with its $20.1 billion acquisition of U.S. biotechnology firm Genzyme Corp.
NBC Universal and parent General Electric in GE's $37.25 billion joint venture with Comcast for ownership of NBC Universal and Comcast's cable channels and regional sports networks and, thereafter, GE in the $18.1 billion sale of its remaining 49 percent stake in NBCUniversal and related real estate to Comcast
DIRECTV in its $28.5 billion stock-for-stock merger with Liberty Entertainment
Jackie is recognized as a leading lawyer for Corporate/M&A in New York by Chambers USA, where clients note "she is fantastic to work with and a true partner from a business perspective." Jackie is also recognized as a "Highly Regarded" lawyer for M&A in the U.S. by IFLR1000 and a "Next Generation Partner" for M&A by Legal 500 US, where clients note she is "'the dealmaker' 'calm and discreet but energetic and pragmatic.'" She is also recommended for Media and Entertainment: Transactional by Legal 500 US. Jackie is recognized as an expert in Corporate/M&A by Expert Guides' "Women in Business Law." She was shortlisted as "M&A Lawyer of the Year" for Euromoney Legal Media Group's Americas Women in Business Law Awards for 2022. Jackie was selected as one of The M&A Advisor's 2012 "40 Under 40" honorees, an award that recognizes attorneys under the age of 40 for their accomplishments and expertise in the M&A field. Jackie is a member of the Board of Directors of the Make-a-Wish Foundation of Metro New York and a member of the Board of Trustees of the Rye Free Reading Room.
Awards and Recognition, Speaking Engagements, Guides and Resources, Latest Thinking, Firm News & Announcements
Jackie Cohen Named a "Leading" Lawyer for Corporate/M&A in New York

Award Brief — Chambers USA

Jackie Cohen Recognized as a "Highly Regarded" Lawyer for M&A in the U.S.

Award Brief — IFLR1000

Jackie Cohen Named a "Next Generation Partner" for M&A: Large Deals ($1BN+)

Award Brief — Legal 500 US

Jackie Cohen Recommended for Media and Entertainment: Transactional

Award Brief — Legal 500 US

Jackie Cohen Recognized as a Corporate/M&A "Expert"

Award Brief — Expert Guides' "Women in Business Law"

Jackie Cohen Shortlisted for 2022 "M&A Lawyer of the Year"

Award Brief — Euromoney Legal Media Group Americas Women in Business Law Awards

Jackie Cohen Wins 2019 Women, Influence & Power in Law Award

Award Brief — Corporate Counsel
Firm News & Announcements