Biography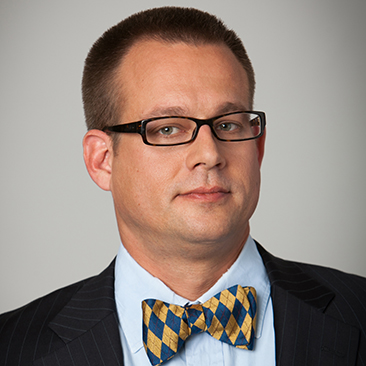 Jason Lang is a member of the Patent Litigation Group and its Intellectual Property Counseling specialty. Mr. Lang's practice includes both counseling and litigation in a wide spectrum of technologies, including semiconductor devices, communication technologies, and software applications. With respect to semiconductor devices, Mr. Lang has been working on circuit and memory matters consistently for the last ten years, including for clients such as Micron, Intel, Hitachi, Maxim, and Samsung.
Mr. Lang's counseling work includes assisting clients in product launches, patent acquisition, and negotiating licenses. His litigation work includes obtaining early favorable settlements as well as taking cases through trial. Mr. Lang has litigated cases before district courts, state courts, and the International Trade Commission. He also been lead counsel in, and managed, parallel patent office proceedings, including inter partes reexaminations, ex parte reexaminations, and inter partes reviews. Recent matters include work with memories (DRAM, Flash, and hard drives), semiconductor packaging, and design software. Representative clients in this space include Micron, Intel, Samsung, and Axure.
Before focusing on intellectual property counseling and litigation, Mr. Lang spent a year working for the District Attorney's Office in Atlanta, Georgia, where he had considerable exposure to numerous trials.
Mr. Lang's public service commitments include steady work for the San Jose Housing Clinic. Mr. Lang recently first-chaired a four-day trial for a client of the clinic.
REPRESENTATIVE MATTERS
Micron adv. HSM – Counsel for Micron in patent litigation over circuit design and memory technologies (pending).
Micron adv. Panavision – Counsel for Micron in patent infringement action involving CMOS imager technology (secured summary judgment of no infringement).
Micron adv. STL – Counsel for Micron in patent litigation over circuit design and semiconductor process technology (settled).
DSS v. Samsung – Counsel for Samsung in a patent litigation involving fabrication technology (obtained stipulation of non-infringement and final decision of invalidity from the PTAB)
Hitachi adv. Convolve – Counsel for Hitachi in patent infringement action involving hard drives (favorable damages victory at trial).
Axure v. iRise – Counsel for Axure in multi-district litigation and IPR proceedings (settled).
OL2 adv. Dual Digital Media – Counsel for OL2 in a patent infringement action relating to online gaming (walk-away with prejudice).
Cisco adv. OpenTV – Counsel for Cisco in declaratory judgment and offensive patent infringement actions relating to set-top box technologies (settled).
Representing multiple clients in acquisition of patent assets.
Representing multiple clients in the release of new products.
Firm News & Announcements, Latest Thinking
Firm News & Announcements