Biography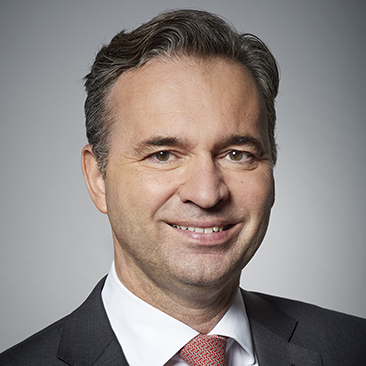 Ingo Kleutgens is a partner in the Tax practice of our Frankfurt office with a special focus on international tax, funds and structured finance. His particular expertise covers the tax structuring of cross-border transactions as well as the formation of funds.
Ingo was the lead tax partner for the following major transactions:
Setting up of the securitization platform for lease receivables of Volkswagen (Driver One) *
Acquisition of IKB AG by Lone Star *
First securitization of non-performing loans by Lone Star (Deal of the Year) *
Setting up of a fund to perform a tax optimized trade with German equity *
Representation of a German fund before German tax courts in connection with bond stripping
transactions *
Ingo studied law at the University of Cologne (law degree 1990, Dr. Jur. 1994). He was admitted to practice in Germany in 1995. Prior to joining Weil, he was partner at a leading international law firm in Frankfurt. Ingo was admitted to the Bar of Hessian Tax Advisors as a tax advisor (Steuerberater) in 2001.
Publications:
"BFH: Anlegerbesteuerung bei einem in US-Dollar geführten Aktienfonds", Ingo Kleutgens, RdF 2/2017, 15 May 2017
"10 Q&As on German Capital Gains Flat Tax", Das Investment.com, 1 December 2015
"Tax data CD provides ammunition for proceedings against cum-ex trades", Börsen-Zeitung, 7 November 2015
"Getting the Deal Through - Transfer Pricing 2016", Law Business Research Ltd, 27 October 2015
"Banks will be 'deputy sheriffs' to tax investigators", Handelsblatt, September 2011
"Value-Added Tax on Services of Regulated Investment Funds", Ingo Kleutgens /Matthias Golz, Der Betrieb, 8 January 2016
"Corporate Financing Through Mezzanine Capital", Michael Damnitz/Ingo Kleutgens (2011)
"International Aspects of the Investment Tax Act on the Basis of the AIFM Amendment Tax Act", Cornelia Geißler/Ingo Kleutgens, IStR 2014, 280
"The Secondary Liability of Legal Attorneys: Ways to Escape a Dilemma of Statute of Limitation"
"Dividend Stripping Tax Rules Regarding Trades With German Stock Over the Record Date", Ingo Kleutgens in Lexology 10 December 2015
Ingo is fluent in German and English. He also speaks French.
* previous law firm
Firm News & Announcements, Awards and Recognition, Speaking Engagements, Guides and Resources, Latest Thinking
Firm News & Announcements