Biography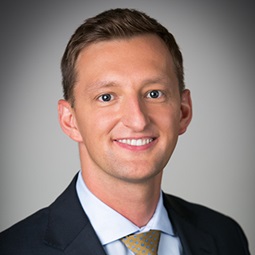 Eli Svetlov is a patent litigation associate in Weil's Houston office. He focuses on high-tech and complex patent litigation, including patent infringement disputes in federal district courts and post-grant review proceedings before the Patent Trial and Appeal Board.
With extensive technical background, Eli's practice encompasses a wide range of technologies, including computer hardware and software, semiconductors, telecommunications, internet and networking technologies, data analytics, and life science technologies. Most recently, Eli has served on Weil teams representing clients in all phases of patent litigation, from initial case assessment and pleadings, through fact and expert discovery, and trial.
Prior to joining Weil, Eli served as a judicial intern to the Honorable Chief Judge Susan Braden at the United States Court of Federal Claims. For more than a decade, Eli also served as a patent agent focusing on domestic and international patent prosecution, patent research, and intellectual property transactions.
In addition to his intellectual property practice, Eli devotes his time to pro bono matters. In 2021, Eli received the Weil Pro Bono Award for his work with the Center for Reproductive Rights, the International Refugee Assistance Project, and the Innocence Project.
Eli received his J.D. from the George Washington University Law School, and a B.S., M.S., and Ph.D. in electrical engineering and applied physics from the St. Petersburg Polytechnic University. He is also licensed to practice before the U.S. Patent and Trademark Office.
Firm News & Announcements
Firm News & Announcements