Biography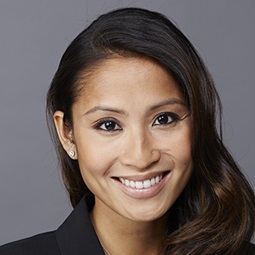 Hong-An ("An") Tran is counsel in Weil's Complex Commercial Litigation practice. She focuses on litigating disputes in U.S. state and federal courts and arbitration proceedings, and leading internal investigations.
An has broad experience managing complex commercial litigation, encompassing contract disputes, trade secret misappropriation, intellectual property, employment mobility, products liability, consumer class actions (including alleged violations of California's Unfair Competition Law, False Advertising Law, and Consumer Legal Remedies Act), breach of fiduciary duty, and business torts, especially in the multi-party and multi-jurisdictional contexts. She also represents debtors in all aspects of bankruptcy-related litigation, particularly as part of chapter 11 restructuring proceedings. An also has extensive experience overseeing and conducting domestic and international internal investigations touching on a variety of subjects, including management and protection of intellectual property, compliance with the Foreign Corrupt Practices Act (FCPA), corporate governance, and labor and employment issues.
Some of An's representative litigation experience includes serving on Weil teams:
Representing a leading public technology company in prevailing on a motion to dismiss in a putative consumer class action in California federal court.
Advising and managing an internal investigation for a leading materials engineering solutions company relating to protection of intellectual property and defending against potential trade secret misappropriation claims.
Representing one of the largest combined natural gas and electric energy companies in the United States and the largest utility company in the State of California in their chapter 11 cases.
Representing a major music streaming service in a proceeding in front of the Copyright Royalty Board to determine reasonable rates and terms for making and distributing phonorecords for the period beginning January 1, 2018, and ending December 31, 2022.
Representing an international extrusion manufacturing company in prevailing on motions to dismiss for lack of personal jurisdiction and subsequent appeals in multi-jurisdictional breach of contract and business torts dispute.
Conducting an internal investigation and post-investigation review for a global pharmaceutical company in government investigation of alleged FCPA violations in numerous countries in Asia and Africa.
Representing a leading medical device manufacturer in a multi-jurisdictional dispute involving claims of trade secret misappropriation and ownership of patent rights.
Representing a leading health solution provider in a multi-jurisdictional litigation involving claims of trade secret misappropriation, unfair business practices, breach of fiduciary duty and breach of contract. Weil obtained a temporary injunction and preliminary injunction in Texas and a sweeping sanctions order for spoliation of evidence, which included adverse jury instructions and an award of attorneys' fees.
Defending an insurance company in a multi-jurisdictional litigation involving claims of trade secret misappropriation, unfair business practices, breach of fiduciary duty and breach of contract. Secured summary judgment voiding non-compete provisions in employment contracts, following which the parties ultimately settled.
An also devotes significant time to pro bono matters, in which she represents individuals (including prosecution of a civil rights jury trial to verdict in the United States District Court for the Northern District of California), and assists organizations such as the Innocence Project, the International Refugee Assistance Project, the American Civil Liberties Union, Legal Aid Society of San Mateo County, and the Center for Constitutional Rights. She also serves on the Advisory Board of the Asian Law Alliance, a non-profit legal aid organization that provides legal services to low-income and indigent people in the Bay Area.
An received her J.D. from UCLA School of Law and her B.A. from the University of California, Berkeley.
Awards and Recognition, Speaking Engagements, Guides and Resources, Firm News & Announcements, Latest Thinking
Ahead of the Class: Addressing Class Action and MDL Risk in Potential Target Acquisitions

Speaker(s): David R. Singh, Matt Stewart and An Tran

April 8, 2021 — Part of Weil's 2021 Private Equity Webinar Series