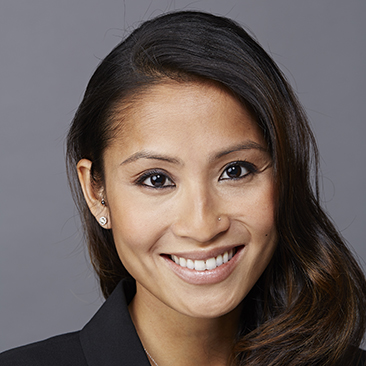 Hong-An ("An") Tran's practice focuses on complex commercial litigation, including trade secrets misappropriation, employment litigation, contract disputes, business and commercial torts, and internal investigations.
Ms. Tran has significant experience managing complex, multi-party, and multi-jurisdictional cases in state and federal courts and in arbitration. She has assisted in the representation of clients such as Alliant Insurance Services, Inc., C.R. Bard, Inc., Panasonic Corporation, Getty Images, Inc., Lehman Brothers Holdings Inc., and General Motors Corporation. Ms. Tran has also helped lead several internal investigations of alleged violations of Foreign Corrupt Practices Act ("FCPA") and other anti-corruption laws in Asia and Africa.
In addition to her work on commercial litigation matters, Ms. Tran has been involved in numerous pro bono matters, including prosecution of a civil rights jury trial to verdict in the United States District Court for the Northern District of California. Ms. Tran also serves on the Advisory Board of the Asian Law Alliance, a non-profit legal aid organization that provides legal services to low-income and indigent people in the Bay Area.