Biography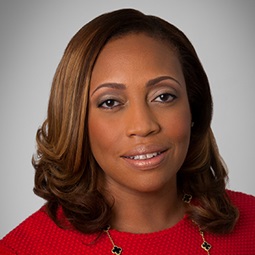 Holly Loiseau is a Litigation partner and a member of the Firm's global White Collar Defense, Regulatory and Investigations and Complex Commercial Litigation practices in the Washington, DC office.
Holly's litigation practice is dynamic and diverse. She focuses her practice on representing companies and individuals in investigations related to the Foreign Corrupt Practices Act and other anti-corruption laws, the False Claims Act, fraud, conflicts of interest, and employment issues. She has represented and advised clients in grand jury proceedings and Congressional and internal investigations and she counsels clients with respect to compliance issues. In 2018, Holly was named as one of the "Most Influential Black Lawyers" in America by Savoy magazine, and in 2021 she was honored by Global Investigations Review as one of the top 100 "Women in Investigations" worldwide. Holly is also recognized as a "recommended" lawyer nationwide for Corporate Investigations and White Collar Criminal Defense by Legal 500.
In addition to investigations matters, she has litigated and tried cases in a variety of fields, including antitrust, trade regulation and false advertising, product liability, insurance coverage, tax, bankruptcy, contracts, derivative transactions, healthcare, and international trade. She has extensive experience litigating large consumer class actions and multi-jurisdictional cases for clients in various industries, and has achieved significant victories for clients on motions to dismiss, motions for summary judgment, and oppositions to class certification motions. Holly has litigated and resolved numerous bankruptcy related disputes for both debtors and creditors in court, arbitration and mediation.
Holly is deeply involved in the academic and legal community and speaks and is quoted often on investigations, compliance, FCPA and anti-corruption enforcement issues, class actions and data privacy and protection. She has been a featured speaker at events sponsored by the American Bar Association, the National Bar Association, Deloitte Financial Advisory Services, the Association of Corporate Counsel, and AICPA, and has been quoted in Global Investigations Review and The Anti-Corruption Report, among other publications. She also speaks frequently regarding diversity and inclusion, having served as President of the Women's Bar Association of the District of Columbia and as a long-time member of Weil's Diversity Committee.
Representative Cases
Lead counsel for SourceAmerica in related DOJ criminal and civil investigations and litigation in federal and state courts stemming from allegations of conflict of interests and contract steering by the board of directors in the AbilityOne program; the team was able to obtain a declination of criminal prosecution.
Lead counsel representing an organization in an internal investigation related to a conflict of interest of a senior executive and related litigation.
Representing and conducting an internal investigation and post-investigation review for a global pharmaceutical company in a joint DOJ and SEC investigation of alleged FCPA violations in numerous countries in Eastern Europe and Asia.
Representing a senior executive of a global operator of retail department stores in a joint DOJ and SEC investigation of alleged FCPA violations in Central America and Asia.
Representing a major offshore drilling company in an internal investigation of FCPA-related issues stemming from the Petrobras investigation in Brazil.
Represented NPR in its internal investigation following the termination of an on-air personality.
Representing senior executives of a global pharmaceutical company in a joint DOJ and SEC investigation of alleged FCPA violations in Central America and Russia.
Representing a senior executive of a financial services institution in a joint DOJ and SEC investigation of alleged FCPA violations in Asia.
Conducted internal investigation based on employee complaint regarding alleged wrongful or unethical conduct and retaliation for Eastern European development fund.
Represented Toyobo in defense of multi-jurisdictional products liability and class-action breach of warranty cases and False Claims Act case relating to Toyobo's sale of a fiber used to manufacture bullet-resistant vests. During these proceedings, Holly has devised a comprehensive discovery strategy, taken the depositions of key witnesses, including the plaintiffs in personal injury actions, argued motions in several state courts, worked with experts, coordinated and prepared cases for trial prior to settlement, and represented Toyobo at trial in Pennsylvania and California state court.
Represented Lehman Brothers estate in mediation and litigation of multi-million dollar derivatives transactions in its bankruptcy proceedings.
Represented the Port Authority of New York and New Jersey in defense of a more than $450 million action before the Federal Maritime Commission filed by a port tenant alleging violations of the Shipping Act in relation to a long-term lease.
Represented Lorillard Tobacco Company as lead counsel in defense of a declaratory judgment action regarding the Master Settlement Agreement (MSA) between the States and the tobacco manufacturers in California state court, and obtained summary judgment in favor of defendants.
Represented Credit Suisse as agent for a group of secured lenders in the Proto Star bankruptcy proceedings pending in Delaware bankruptcy court;

Holly

successfully defended Credit Suisse in an adversary proceeding brought by the Committee of Unsecured Creditors to attempt to invalidate the secured lenders liens.
Represented Lorillard Tobacco Company as co-lead counsel in defense of a multi-billion dollar arbitration against the States that are parties to the MSA regarding the cigarette manufacturers' claim to an adjustment under the MSA.
Lead counsel for Numanco in successful defense of an asbestos products liability and personal injury action alleging that Numanco supplied workers to power plants who may have disturbed asbestos causing plaintiffs to be exposed and suffer injuries.

Holly

developed and implemented a legal strategy based upon the defense that Numanco's predecessor had been sold out of bankruptcy and the current entity retained no liability. After Weil filed a motion to dismiss, plaintiffs agreed to dismiss the case with prejudice.
Lead litigator for Dr. Scott and related entities to defend against an action alleging breach of contract, fraudulent transfer, constructive trust, unjust enrichment, conspiracy to commit breach of fiduciary duty and aiding and abetting breach of fiduciary duty and claiming over $450 million in damages. The lawsuit arose out of the bankruptcy of National Century Financial Enterprises (NCFE) and NCFE's healthcare receivable financing services.

Holly

argued motions, coordinated the defense of a preliminary injunction motion and a motion for temporary restraining order, and drafted a motion to dismiss.

Holly

developed a legal claims and defenses analysis which was instrumental in creating a very favorable settlement.
Represented Ovations, a division of UnitedHealth Group and secured a substantial financial settlement. After a preliminary injunction was entered, and AdvancePCS refused to settle the case,

Holly

was called upon to structure, manage and implement a lengthy and aggressive discovery strategy, which involved nearly fifty depositions across the country, numerous motions hearings and expert discovery, with the goal of putting Ovations, and its co-plaintiff, AARP, in an advantageous settlement posture.

Holly

took and defended over ten depositions, including the depositions of the principal defense witnesses and argued motions in federal court.

Holly

created a summary judgment strategy and supervised the drafting of briefs which ultimately prompted a favorable settlement.
Represented Lorillard Tobacco Company in a series of federal and state class action price fixing cases.

Holly

defeated class certification and won motions to dismiss in several state court actions, achieved a complete defense victory on summary judgment in the consolidated federal class actions and in one state court action (Michigan).
Represented debtor, Doctors Community Healthcare Corporation, in its chapter 11 reorganization and litigated numerous claims and adversary proceedings; Also,

Holly

took the depositions of all plan objectors and argued successfully for plan approval.
Represented debtor, MCI WorldCom, in its chapter 11 reorganization and took the depositions of major plan objectors.
Represented creditor, Brookfield Power Corporation in adversary proceeding regarding rejection of long-term power supply contract and obtained advantageous settlement.
Awards and Recognition, Speaking Engagements, Latest Thinking, Firm News & Announcements
Holly Loiseau Named One of the Top 100 "Women In Investigations" Globally

Award Brief — Global Investigations Review

Holly Loiseau Named Among the "Most Influential Black Lawyers" in America

Award Brief — Savoy Magazine

Holly Loiseau Named a "Recommended" Lawyer for Corporate Investigations and White-Collar Criminal Defense in the U.S.

Award Brief — Legal 500 US

Holly Loiseau Named 'Star of the Bar'

Award Brief — Womens Bar Association of the District of Columbia
NBA Commercial Law Section 2021 Corporate Counsel Conference

Speaker(s): Holly E. Loiseau

February 23-26, 2021 — Virtual Event — Holly Loiseau served as co-chair of the 34th annual National Bar Association Commercial Law Section Corporate Counsel Conference.

Whistleblowers: Best Practices for Responding to Their Allegations of Wrongdoing

Speaker(s): Holly E. Loiseau

September 30, 2020 — Virtual Event — Corporate Counsel Women of Color Sixteenth Annual Career Strategies Conference
Firm News & Announcements