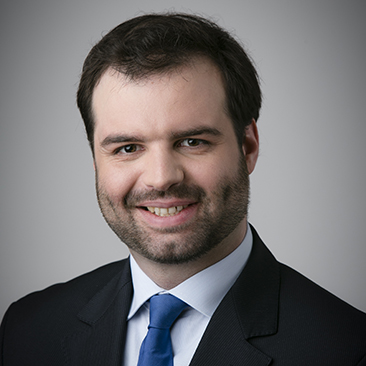 Henri Cazala is an associate in the firm's Paris office. His practice focuses on insolvency proceedings and restructuring transactions, either regarding legal counselling or litigation.
Mr. Cazala joined the firm in June 2013 after spending two years in the restructuring and litigation department of another major law firm in Paris. He also was a teaching assistant at the Paris I Sorbonne University, from which he graduated with a Master's degree in private law (2008) and a Master's degree in private international law and international business law (2009).
Mr. Cazala is a member of the Paris bar. His native language is French and he is fluent in English.
Representative experience:
Franprix Leader Price in its strategic partnership with Les Coopérateurs de Normandie-Picardie.
Frans Bonhomme in its sale by Cinven to Centerbridge Partners and Angelo, Gordon & Co.
Jardiland in its sale by Finabelia and Batipart to L-Gam Advisers LLP."