Biography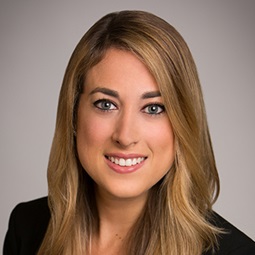 Heather Weaver is counsel in Weil's Complex Commercial Litigation practice, where she focuses on litigating and pursuing alternative dispute resolution of complex insurance coverage, commercial, employment, and antitrust disputes in both state and federal courts.
Heather has extensive experience counseling with respect to insurance issues, in both the litigation and transactional contexts. For example, currently she serves as a key member of the Weil team representing a private equity fund in a significant insurance coverage litigation in New York Supreme Court relating to $400 million in stolen oil. Heather also regularly works as part of Weil corporate teams on insurance diligence efforts, including analyzing the target's pending and potential claims and liability, and assessing the adequacy of available insurance coverage through reviews of insurance policies, remaining limits, potential exclusions, and allocation issues, among other things.
Heather's other recent experience includes serving on Weil teams representing: Bridgestone Corp. in a civil class action lawsuit filed against the manufacturers of automotive anti-vibrational rubber parts, seeking monetary damages for alleged violations of various state antitrust and consumer protection laws; and an asset manager in connection with an employment dispute.
Heather also has an active pro bono practice. Recently, she successfully represented a provider of counseling to active and retired FDNY firefighters in connection with a contract dispute, and also represents a client applying for asylum based on political beliefs before the U.S. immigration court.
Prior to joining Weil, Heather worked as an associate at two leading insurance coverage law firms. Heather primarily represented insurers in complex coverage disputes arising out of commercial general liability and professional liability policies. Among her other notable experience, she represented insurers in a coverage litigation stemming from a well-publicized concussion class-action lawsuit involving a professional sports league. Heather also regularly provided analyses and advice to insurers with respect to the availability of coverage for various types of claims, including mass torts, bodily injury, environmental, construction defects, product liability, additional insured disputes, late notice disclaimers, allocation issues particular to long-tail claims, and bad faith issues.
Heather received her J.D., cum laude, from Brooklyn Law School in 2011. While in law school, she served as a Notes and Comments Editor of the Brooklyn Law Review, participated in a school-sponsored clinic focusing on the representation of start-up Internet, new media, telecommunications, and technology entrepreneurs, volunteered with Edwin Gould Services for Children and Families to represent victims of domestic violence, and interned for U.S. District Judge Eric N. Vitaliano in the Eastern District of New York. Heather obtained her B.S., cum laude, from the Pennsylvania State University in 2008, where she received a distinction honor in the Smeal College of Business.