Biography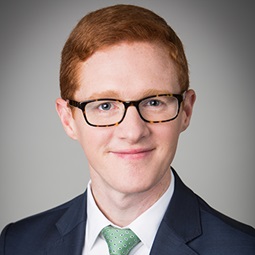 David Leslie is an associate in Weil's Complex Commercial Litigation practice, where he focuses on litigating a broad range of disputes, including antitrust, commercial, product liability and restructuring-related engagements.
David currently serves on the Weil team defending Panasonic in a major antitrust multi-district litigation involving international cartel price-fixing allegations in the market for cathode-ray tubes. He also was a member of the Weil team that successfully obtained a complete defense jury verdict following two weeks of trial for C&S Wholesale Grocers in a multi-hundred million dollar antitrust class action alleging that C&S and Supervalu – the two largest grocery wholesalers in the nation – entered into a conspiracy to allocate geographic markets in violation of the Sherman Act.
Outside of his active practice, David also is heavily involved in the Firm's pro bono program.
David received his J.D. from New York University School of Law, and his B.A. from Tufts University. Prior to joining the Firm, he clerked for Magistrate Judge Barbara Moses in the U.S. District Court for the Southern District of New York, and served as a trial attorney for the Colorado State Public Defender.