Biography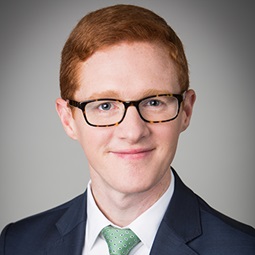 David Leslie is counsel in Weil's Complex Commercial Litigation practice, where he focuses on litigating a broad range of disputes, including antitrust, class action, commercial litigation, product liability, and restructuring-related engagements. He has experience at all stages of litigation, including drafting pleadings and dispositive motions, managing large-scale electronic discovery and document review, depositions, at mediation, trial, and appeals.
Some of his recent notable experience includes serving on Weil teams that:
Successfully obtained a complete defense jury verdict following two weeks of trial for C&S Wholesale Grocers in a multi-hundred million dollar antitrust class action alleging that C&S and Supervalu – the two largest grocery wholesalers in the nation – entered into a conspiracy to allocate geographic markets in violation of the Sherman Act.

Represented Panasonic in connection with multi-district litigation alleging industry-wide price fixing in the market for cathode-ray tubes (CRTs) and finished products containing CRTs.

Prevailed on a motion to dismiss a putative class action brought against Panasonic in California federal court related to the sale of allegedly defective Sanyo-branded solar panels, and successfully resolved a follow-on class action in New Jersey federal court.

Successfully defended H&R Block in several antitrust lawsuits that alleged a "no poach" conspiracy with franchisees to lower wages and reduce mobility.
David has also served on Weil teams representing debtors in significant chapter 11 and restructuring-related litigation, including:
Leading Sears through contentious chapter 11 proceedings and successfully litigating numerous related disputes, including by reaching settlements worth millions of dollars to the estates and litigating appeals to the Second Circuit.

Guiding NPC International, Inc. and its affiliates, America's largest franchisee company with over 1,600 restaurants across two iconic brands – Pizza Hut and Wendy's – and more than 35,000 employees, in their chapter 11 cases involving over $900 million of funded debt.

Steering SoftBank Investment Advisors, as majority equity holder and DIP lender in the chapter 11 cases of Katerra Inc., a provider of new build, construction, and renovation services.

Representing Westinghouse Electric Company, and its affiliates, a globally recognized nuclear power company, in its unprecedented chapter 11 bankruptcy cases involving liabilities in excess of $9 billion, including in the defense of claims brought by the unsecured creditors committee and multiple individual creditors.
Additionally, David provides counseling experience for issues arising in high-profile corporate transactions and restructurings, including corporate due diligence and employment law issues.
David also has an active pro bono practice. Most recently, David assisted on a team filing a family separation Federal Tort Claims Act claim for damages on behalf of a mother and son who were separated and detained after crossing the border from Mexico. 
David received his J.D. from New York University School of Law, where he served as an editor of the NYU Law Moot Court Board, and his B.A. from Tufts University. Prior to joining the Firm, he clerked for Magistrate Judge Barbara Moses in the U.S. District Court for the Southern District of New York, and served as a trial attorney for the Colorado State Public Defender, where he conducted numerous trials and hearings, including 20 jury trials and 16 trials as first chair.  
David is proficient in written and spoken Japanese.
Latest Thinking, Firm News & Announcements
Firm News & Announcements