Biography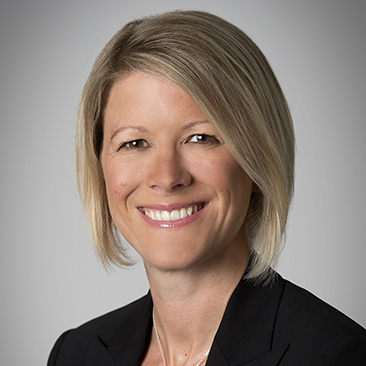 Hannah Field-Lowes is a partner in the International Dispute Resolution practice in London, and a member of the Firm's global Litigation Department.
Hannah's litigation and dispute resolution experience includes a wide range of complex commercial cross-border and general commercial disputes giving rise to issues such as: breach of contract, breach of fiduciary duties and misrepresentation; shareholder disputes (including minority shareholder issues); cross-border insolvency issues and jurisdiction matters (and resulting conflicts of laws).
Hannah has represented clients across a breadth of sectors including private equity firms, corporates and banks, and has advised on litigation for some of the largest insolvencies/restructurings such as Lehman Brothers and Kaupthing Bank. Hannah has also represented clients in respect of regulatory enquiries and investigations, including acting in major enquiries by The Office of Fair Trading, The Financial Conduct Authority and The Food Standards Agency.
Hannah has expertise in advising clients on contentious tax matters, including acting as lead partner on one of the most high profile and complex tax cases currently being litigated: Ingenious Media.
Hannah has experience in contentious intellectual property matters, having acted for Facebook, iTunes, Sony and Yahoo!, among others, and having completed the Post Graduate Diploma in Intellectual Property Law.
Hannah has been named a "Rising Star" by Legal Week, earning praise for being part of the "new generation of litigators making their mark." She is also recommended for her tax litigation and TMT expertise by Legal 500 UK.
Representative experience:
Extremely high profile £1+ billion proceedings brought by Ingenious Media against HMRC regarding the tax treatment of a number of film production partnerships
Sir David Barclay and Sir Frederick Barclay (and their affiliated companies) in their successful high profile and high value shareholder dispute concerning the Maybourne Hotel Group, with respect to the ownership of three of London's most prestigious hotels (Claridge's, the Connaught and the Berkeley)
Proceedings for Kaupthing and the Liquidators of several entities over which Kaupthing originally placed contractual receivers
Continued representation in Europe of Lehman Brothers Holdings Inc. (LBHI) and its main subsidiaries (including Lehman Brothers Special Finance (LBSF), Lehman Commercial Paper Inc (LCPI) and other U.S. companies also in chapter 11
AIG on a range of matters, including successfully defending in multiple regulatory investigations arising out of AIG's subprime-related losses
Securing victory for The Sofa Workshop (a subsidiary of DFS) in an intellectual property dispute with Sofaworks
RadioCentre, the industry body for commercial radio in the U.K., on the successful resolution of an important dispute concerning the terms under which its member radio stations can broadcast and copy musical works, which are protected by copyright
Consortium of seven major online music providers (AOL, Yahoo!, RealNetworks, iTunes, SonyConnect, Napster and MusicNet) in proceedings instituted in the U.K. Copyright Tribunal against the U.K. collecting societies representing the music publishing industry, the MCPS-PRS Alliance
Facebook on a range of IP-related matters, including copyright and trademark infringement, passing off, data protection and defamation
Apax Partners/HiT Entertainment on trade mark protection issues around various trademarked characters including Barney™
Premier Foods, in relation to what was then the largest ever product recall in the U.K.
Awards and Recognition, Speaking Engagements, Guides and Resources, Firm News & Announcements, Latest Thinking
Firm News & Announcements