Special Legal Consultant

Washington, D.C.
Biography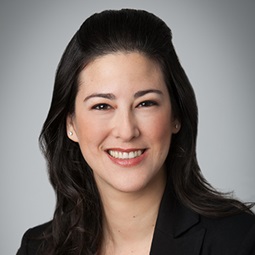 Glenda Bleiberg is a consultant in Weil's Complex Commercial Litigation practice in the Firm's Washington, D.C. office. Fluent in English, Spanish and French, she is a common and civil law trained attorney with widespread global proficiency.
Glenda has extensive experience in matters involving international law. She has represented clients from Europe, North and South America, and the Middle East in Investor-State, State-State, and commercial arbitrations before the major international institutions, including the International Centre for Settlement of Investment Disputes (ICSID), International Chamber of Commerce (ICC), London Court of International Arbitration (LCIA), and United Nations Commission on International Trade Law (UNCITRAL). Moreover, Glenda has particularly deep experience in the oil and gas sector, having worked in the industry and represented various clients in significant energy-related disputes. She has also worked on various trade remedy cases in the United States and Venezuela.
In addition, Glenda advises a diverse pool of clients on trade compliance issues (such as economic sanctions) in the context of strategic business matters and M&A transactions.
Glenda's active pro bono practice spans a variety of international law and human rights issues including treaty conflicts, constitutional rights in the context of peace agreements, environmental issues, elderly rights, international criminal persecution, and prisoner treatment. Recently, she worked with the Cyrus R. Vance Center for International Justice and the former United Nations Special Rapporteur on Torture on two studies of solitary confinement practices around the world. She further researched and wrote about the practice of solitary confinement as part of a Weil team that submitted an amicus brief in the Supreme Court case, Ziglar v. Abbasi.
Glenda received her J.D., cum laude, from the Universidad Católica Andrés Bello Caracas. She also has a Master's degree in International Commercial Law from Université Paris X (Nanterre) and a Master of Laws degree from Georgetown University Law Center.
Glenda is admitted to practice in New York, the Supreme Court of the United States, and Venezuela, and is admitted as a Special Legal Consultant under the DC Bar Rules.
Latest Thinking, Firm News & Announcements
Firm News & Announcements