Biography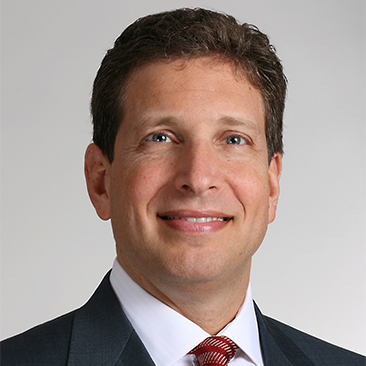 Gary D. Friedman is a partner in Weil, Gotshal & Manges LLP's national Employment Litigation Practice Group. Before joining Weil in 2007, Mr. Friedman was the U.S. Chair and Global Co-Chair of the Labor and Employment Practice at Mayer, Brown LLP, with which he was affiliated for more than 15 years. He is a first-chair trial lawyer who specializes in employment class action defense and other complex employment litigation and arbitration matters.
For more than 15 years, Mr. Friedman has been recognized consistently as one of the top employment lawyers in the country. He has been ranked every year since 2005 in Chambers USA, in which he has been described as a "fantastic lawyer" and "leading light" in the field who is "innovative, creative, persuasive and smart," whose "strategic thinking is hugely impressive," and whose "analysis, research and judgment at every decision point have been outstanding"; a class action defense "heavyweight"; and "one of the next generation of superstars" who "consistently provides sound advice." Mr. Friedman likewise has long been recognized nationally by Legal 500 in a variety of areas, including presently as a top-ranked "Leading Lawyer" for both Labor and Employment Litigation as well as Workplace and Employment Counseling, and a recommended lawyer for Trade Secrets. In 2018, he was inducted into that publication's Hall of Fame, which highlights law firm partners at the "pinnacle of the profession" who have "received constant praise by their clients for continued excellence." Since 2010, Mr. Friedman has been named by Human Resource Executive Magazine and Lawdragon as one of the "100 Most Powerful Employment Attorneys" in the United States. He also was selected as a Labor and Employment Star in both the 2019 and 2020 editions of Benchmark Litigation.
Mr. Friedman's practice includes all areas of labor and employment law, including defending employers in class action, mass action and single plaintiff employment cases in federal and state courts and before federal, state and local administrative agencies, and in public and private arbitration forums; advising companies, their boards of directors and their various committees in sensitive employment-related internal investigations; advising and counseling employers regarding various employment-related issues pertaining to organizational changes such as reductions in force, restructurings, reorganizations and changes of control; drafting and negotiating complex executive employment, executive compensation and separation agreements; formulating, drafting, and revising important company employment‑related policies, manuals and programs; and advising clients on various employment-related issues emanating from corporate transactions.
Mr. Friedman has particular expertise in defending employers in employment discrimination and wage and hour class actions, and prosecuting and defending restrictive covenant and trade secrets cases on behalf of employers. Mr. Friedman has defended employers in various business sectors, including financial services, insurance, technology, retail, food services, media and entertainment, public relations, mortgage banking and brokering, pharmaceutical, heavy industry and manufacturing and transportation, in some of the largest and most complex employment discrimination and wage and hour class and collective actions in the country. He also has extensive experience in the field of arbitration, and has tried numerous cases before the Financial Industry Regulatory Authority (FINRA), the New York Stock Exchange, National Association of Securities Dealers, the American Arbitration Association and JAMS. In the field of restrictive covenant and trade secrets litigation, Mr. Friedman has handled matters in more than 30 states nationwide.
Mr. Friedman, who is a member of Weil's E-Discovery Task Force, also has extensive experience with issues pertaining to electronic discovery, and advises clients on best practices and strategies in gathering, preserving and producing electronically stored information.
Mr. Friedman has written and lectured extensively on numerous employment-related topics, and is a regular speaker and moderator for programs sponsored by the Practising Law Institute. Mr. Friedman has covered topics involving such subjects as restrictive covenants and trade secrets, state and federal wage and hour laws, gender discrimination and sex harassment, document retention and preservation, the impact of seminal Supreme Court decisions on the field of employment law, disparate impact litigation, the use of statistics in defending class and collective actions, religious accommodation, retaliation and whistleblowing, how to conduct effective internal investigations, the use and inadvertent waiver of the various privileges, and strategies in conducting large-scale workforce reductions. Most recently he was a featured speaker on the panel "Employment Discrimination ... Views from Both Sides," part of the New York county Lawyers' Association (NYCLA) program, The Great Employment Debate – Bridge the Gap.
Mr. Friedman is also frequently quoted in the media on a variety of employment-related subjects and has appeared in such national publications and media sources as The New York Times, The Wall Street Journal, Forbes, The National Law Journal, Bloomberg, Crain's and MarketWatch.
Mr. Friedman has represented numerous clients in a variety of industries including Goldman Sachs, Legg Mason, Core-Mark International, Cushman & Wakefield, Ralph Lauren Corporation, Kroll Associates, Inc., CLS Bank International, International Lease Finance Corporation, Zara USA Inc., Wal-Mart, AIG, Prudential Securities, Schering Plough, Marsh & McLennan Companies, Ford Motor Company, GEICO, TIAA-CREF, Forest Laboratories, Forex Capital Markets, Sears, The Trump Group, Elite Model Management, Watson Wyatt, Bank of Montreal, Balfour Beatty, Canadian Imperial Bank of Commerce, EMI Group, Deutsche Bourse, Clearstream International, Comverse Technology, kgb USA, Nycomed US, Forex Capital Markets, United Airlines, Gate Gourmet, Protection One, Seacor Holdings, Scott Kay, Inc. Heidrick & Struggles and Panera LLC.
Mr. Friedman received his J.D. from Georgetown University Law Center, where he received the American Jurisprudence Award in Evidence and was a member of The Tax Lawyer, and his B.A. from Duke University, where he graduated magna cum laude. Mr. Friedman also served as a Judicial Law Clerk to The Honorable Stanley S. Brotman, United States District Court for the District of New Jersey.
Awards and Recognition, Speaking Engagements, Latest Thinking, Firm News & Announcements
Gary Friedman Named a Labor and Employment "Star" in New York

Award Brief — Benchmark Litigation

Gary Friedman Named a "Recommended" Lawyer for Trade Secrets in the U.S.

Award Brief — Legal 500 US

Gary Friedman Named Among the "100 Most Powerful Employment Attorneys"

Award Brief — Human Resource Executive Magazine and Lawdragon

Gary Friedman named a "Best Lawyer" in the specialties of Employment Law – Management and Litigation – Labor & Employment

Award Brief — Best Lawyers in America
Joint New York State Senate and Assembly Public Hearing on Sexual Harassment in the Workplace

Speaker(s): Gary D. Friedman

February 13, 2019 — Albany, NY — Weil Employment Litigation partner Gary Friedman will testify before the Joint New York State Senate and Assembly Public Hearing on Sexual Harassment in the Workplace. In 2018, the Legislature enacted a number of measures to combat sexual harassment in the workplace, including mandating that all employers in New York State have a sexual harassment policy, employee training, and a clear complaint and investigation process. Additional proposals are still under consideration in both houses of the Legislature. The session will include testimony from various relevant stakeholders to engage in a meaningful dialogue related to this important topic.

Assessing #MeToo's Impact on Employment Law

Speaker(s): Gary D. Friedman

November 28, 2018 — New York, NY — Partner Gary Friedman serves as a panelist at the NYU Center for Labor and Employment Law's conference, "Assessing #MeToo's Impact on Employment Law." The in-depth program covers topics ranging from recent judicial, legislative and regulatory trends and developments involving workplace harassment, strategies in responding to complaints and conducting internal investigations, changes to workplace training and policies, the impact on non-disclosure and arbitration agreements and avoidance of retaliation.
Firm News & Announcements