Biography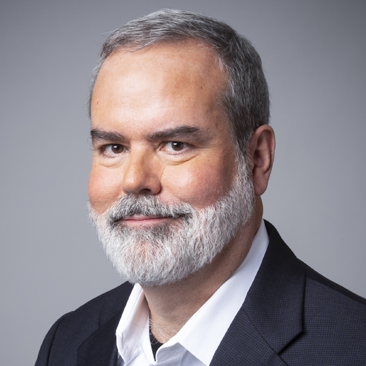 Garland T. Stephens is a Patent Litigation partner in Weil's Houston office. He is an experienced patent trial lawyer who focuses on high-technology matters in the electronics and computer industries. His experience includes many cases involving well-known computer, consumer electronics, and software products, including products of Microsoft, Intel and Yahoo!
Mr. Stephens received his law degree from the University of Missouri Law School, an MS in Electrical Engineering from Columbia University, and a BS in Mathematics from the University of Chicago. After graduating from law school he served as a judicial clerk to Chief Judge William H. Billings of the Missouri Supreme Court.
Since 2011, Mr. Stephens has been recognized by Chambers USA as a "Leading Lawyer" in the field of Intellectual Property. He also is recognized by Legal 500 as a "Recommended Lawyer" for Intellectual Property: Patent Litigation: Full Coverage, and by IAM Patent 1000 as among The World's Leading Patent Professionals for Patent Litigation in Texas.
Key Representations:
Intel v. Negotiated Data Solutions (E.D. Tex.)
Mr. Stephens was lead counsel and won a complete victory for Intel in this matter on summary judgment. Negotiated Data accused Intel USB and High Definition Audio products of infringing four patents. Mr. Stephens also successfully defended the judgment on appeal.
Vigilos v. Intel (N.D. Cal.)
Mr. Stephens represented Intel in this case involving health care monitoring systems. The case was dismissed without prejudice after transfer from the Eastern District of Texas.
U.S. Ethernet Innovations v. Acer, et al. (N.D. Cal.)
Mr. Stephens was lead counsel and won a complete victory for Intel in this matter involving Ethernet technology, after successfully moving the case from the Eastern District of Texas. Mr. Stephens also successfully defended the judgment on appeal.
Mr. Stephens tried a case to a favorable verdict for the defendant, a leading computer and smartphone company, in the Eastern District of Texas. The plaintiff accused many of the client's products of infringing two patents relating to playlist navigation.
Mr. Stephens represented a leading computer and smartphone company in a matter in the Eastern District of Texas in which the plaintiff accused the client's products of infringing two patents relating to handheld web surfing. The case settled after the Patent Office rejected the claims of the plaintiff's patents in reexamination.
Mr. Stephens obtained favorable claim construction ruling for a leading computer and smartphone company in a matter in the Eastern District of Texas, and the case settled shortly thereafter. The plaintiff accused the client's products of infringing two patents relating to playlists.
Visto v. Microsoft
Awards and Recognition, Speaking Engagements, Guides and Resources, Latest Thinking, Firm News & Announcements
Garland Stephens Named a "Recommended" Lawyer for Intellectual Property: Patent Litigation: Full Coverage in the U.S.

Award Brief — Legal 500 US

Garland Stephens Receives Silver Ranking for Patent Litigation in Texas

Award Brief — IAM Patent 1000 – The World's Leading Patent Practitioners

Garland Stephens Named a "Leading" Lawyer for Intellectual Property, Texas

Award Brief — Chambers USA

Garland Stephens Named a "Best Lawyer" in the specialty of Litigation - Intellectual Property

Award Brief — Best Lawyers in America

Garland Stephens Receives Bronze Ranking for Patent Litigation in Texas

Award Brief — IAM Patent 1000 – The World's Leading Patent Practitioners
Firm News & Announcements