Biography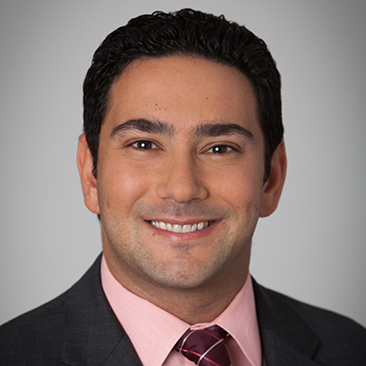 Gabriel Gershowitz is counsel in Weil's Corporate Department and Insurance practice concentrating on mergers and acquisitions and private equity investments, and is based in New York. Mr. Gershowitz primarily focuses on transactions involving insurance and insurance-regulatory components, including acquisitions and dispositions of insurance and reinsurance companies, structuring and negotiation of transactional liability insurance policies such as representations and warranties and tax policies, reinsurance arrangements, and insurance company restructurings and rehabilitations. As a member of the Firm's Not-for-Profit practice, Mr. Gershowitz has represented numerous clients (including many Firm pro bono clients) with governance-related and other corporate advice.
Prior to joining the Firm, Mr. Gershowitz served as a Foreign Law Clerk to Dorit Beinisch, Chief Justice of the Supreme Court of Israel.
Mr. Gershowitz received his J.D. from Columbia Law School, where he was a Harlan Fiske Stone Scholar and served as the Executive Editor of the Columbia Business Law Review, and his M.P.P and B.A. from George Washington University.
Awards and Recognition, Speaking Engagements, Guides and Resources, Latest Thinking, Firm News & Announcements
2019 Transaction Insurance Insights Conference Speaker(s): Gabriel Gershowitz

January 30, 2019 — New York, NY — Weil counsel Gabriel Gershowitz spoke on a panel titled "Growth Areas for Transaction Insurance" as part of Advisen's Transaction Insurance Insights Conference. The session discussed growth opportunities in Transaction Insurance, including public-to-private deals, transactions in countries that traditionally have not used Reps & Warranties insurance, and deals within industries such as banking and healthcare which either have not traditionally used these products or have been especially challenging for underwriters.

Columbia Law 2018 Private Sector Career Symposium

Speaker(s): Gabriel Gershowitz

February 16, 2018 — New York, New York — Weil associate Gabriel Gershowitz spoke on the topic "Working with Private Equity & Hedge Fund Clients," as part of the Columbia Law 2018 Private Sector Career Symposium.
Firm News & Announcements