Biography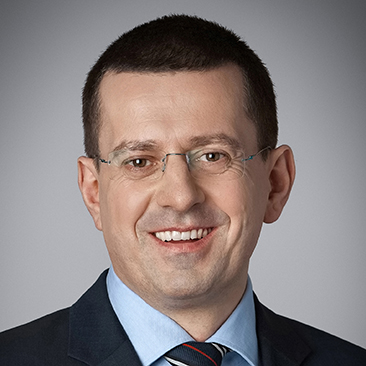 Filip Uzieblo is a partner and a legal advisor admitted to practice in Poland in the Corporate Department of the Warsaw office of Weil and a co-head of Real Estate practice.
He graduated from the Faculty of Law and Administration of the University of Warsaw in 2000, also completing a course in English and European law organised by the British Centre for English and European Legal Studies at the University of Warsaw in co-operation with the University of Cambridge. In 2014, he obtained a PhD from Akademia Leona Kozminskiego in Warsaw.
Since joining Weil in 1999, Filip has specialised in corporate law, M&A deals, private equity, privatisation and restructuring transactions. He has advised shareholders, sellers, targets, industry investors, private equity funds and institutional financial investors with regard to a wide range of transactions. He has represented many leading international real estate investors in complex M&A transactions.
The prestigious legal ranking publication Chambers & Partners has ranked Filip Uzieblo since 2011 as one of the best specialists in private equity and since 2015 for corporate/M&A. According to the most recent report, "Filip Uzieblo is well versed in private equity transactions and is also active in the firm's key M&A instructions." The report goes on to state that "Filip Uzieblo is an active […] private equity practitioner assisting a broad range of clients, including shareholders, equity funds and industry investors."
In the 2016 edition of another international legal ranking, Best Lawyers, Filip Uzieblo was recommended as one of the leading lawyers in Poland for private equity. The 2018 edition of another legal ranking, IFLR1000, singled Filip out as one of a select few "Notable Practitioners".
Filip is fluent in English.
Awards and Recognition, Firm News & Announcements
Filip Uzieblo named "Up and Coming" Lawyer for Private Equity in Poland

Award Brief — Chambers Europe 2012
Firm News & Announcements