Biography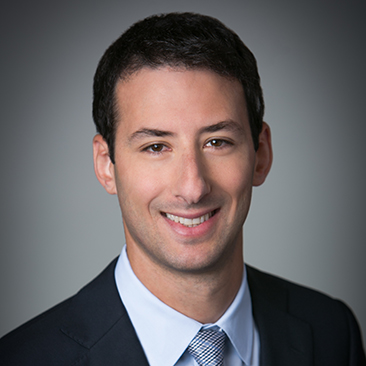 Evan Mendelsohn is an associate in the Firm's Capital Markets practice. Mr. Mendelsohn advises both issuers and underwriters in connection with public and private offerings of securities. His practice includes initial public offerings, secondary equity offerings and high yield debt issuances.
Recently, he has participated on Weil deal teams representing:
Black Knight, Inc. (f/k/a Black Knight Financial Services, Inc.) and Thomas H. Lee Partners and certain directors and members of senior management of Black Knight, as selling shareholders, in over $1.5 billion secondary offerings via block trades of Black Knight common shares
Barclays, Citi and another major financial institution, as representatives of the underwriters, in a $750 million offering of senior unsecured notes by Lear Corporation
AMC Entertainment Holdings, Inc. (a subsidiary of Dalian Wanda Group Co. (China)) in its $595 million and £250 million senior subordinated notes offerings to finance in part its acquisitions of Odeon & UCI Cinemas Group Limited (United Kingdom) and Carmike Cinemas, Inc., and in its $475 million and £250 million 144A offerings of senior subordinated notes and its $639 million common stock offering to finance in part its acquisition of Nordic Cinema Group Holding AB (Sweden).
WPX Energy, Inc. in its $670 million common stock offering to finance its acquisition of Panther Energy Company II, LLC and CP2 Operating LLC
Goldman Sachs and JP Morgan as representatives of the underwriters in the $260 million initial public offering of Camping World Holdings, Inc., and in over $610 million secondary offerings of common stock
Mr. Mendelsohn also maintains an active pro bono practice, and currently assists a nonprofit organization in general corporate matters and is involved in the Innocence Project.
Mr. Mendelsohn received his J.D. from the Georgetown University Law Center in 2016, where he served as an Editor for the Georgetown Law Journal. He received his B.A. from Washington University in St. Louis in 2012.
Firm News & Announcements
Firm News & Announcements