Biography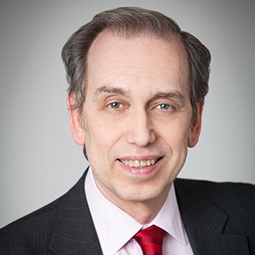 Eric Ordway is a senior counsel in Weil's International Arbitration & Trade practice and has extensive experience in international litigation and arbitration, including in the products liability, mass tort and commercial litigation contexts. He has handled all aspects and phases of dispute resolution, including pre-dispute counseling, hearings, jury trials, appeals, and settlements.
Eric is known for his successful oversight and litigation of international matters involving multiple foreign laws and languages, and for his ability to deal with expert witnesses from a broad range of disciplines and countries. He is particularly adept at presenting and simplifying difficult and complex technical, scientific issues for juries and arbitral tribunals, and at developing strategies for avoiding litigation. The subject matter of the actions in which Eric has been involved is extremely diverse, including matters relating to nuclear power, alternative energy, the oil industry, electrical equipment, PCBs, asbestos, lysine, construction, mining, real estate, tax, accounting, banking, and the Internet. Eric also has extensive experience in antitrust and bankruptcy, having been responsible for the litigation of all claims in one of the largest real estate bankruptcies of the 1990s. In addition, he has supervised internal investigations concerning environmental spills, cosmetic products and pharmaceuticals, and coordinated litigations across the country concerning the same products.
He has handled international arbitrations before various arbitral institutions, including the International Chamber of Commerce (ICC), the International Centre for the Settlement of Investment Disputes (ICSID), the American Arbitration Association, the Arbitration Court of the Hungarian Chamber of Commerce and Industry, and the International Arbitration Centre of the Austrian Federal Economic Chamber. Eric was also consulted with respect to the development of the arbitration provisions of NAFTA and frequently advises clients on the proper drafting of arbitration agreements. He has previously served on the European Advisory Committee of the CPR Institute for Dispute Resolution and an ICC Task Force on the arbitration of antitrust disputes and is a former Chairman of the Subcommittee on International Litigation for the Trial Practice Committee of the American Bar Association.
Eric has written extensively on international arbitration and other forms of alternate dispute resolution, and is a co-author of a chapter on alternate dispute resolution in The Corporate Counselor's Deskbook and a biannual column on international arbitration in the United States in the French law journal, Gazette du Palais. He has also been a frequent speaker on international arbitration and has lectured on this subject in the U.S., Latin America, Europe and Asia.
Eric has been recognized as a leader in International Arbitration by Chambers USA – America's Leading Lawyers for Business 2005-2018, and Chambers Global – The World's Leading Lawyers for Business 2006-2007, 2013-2019. In addition, he was listed in the Guide to the World's Leading Commercial Arbitrations Experts 2011. He was ranked as "Highly Recommended" in the 2004/05 edition of the PLC Global Counsel Dispute Resolution Handbook, and he was recognized in PLC Which Lawyer? Yearbook 2006-2010. Eric is also regularly recommended in the area of International Arbitration and noted for his significant track record in investment treaty arbitration by Legal 500.
Eric speaks French and Spanish, and has a good knowledge of Portuguese.
Experience
The Williams Companies (ICSID Arbitration) – Represented Williams Companies International Holdings, B.V., et al. in an action against PDVSA Petroleo S.A. at the ICSID, winning a settlement of $400 million in restitution for assets. This case involved a major nationalization that occurred on May 8, 2009, when Venezuela purported to exercise its rights under a retroactively-enacted law reserving all gas compression facilities to the state.
Government of Hungary (Dan Cake v. Hungary) – Representing the Government of Hungary in an ICSID arbitration brought against it by a Portuguese baking company based on allegations that Hungary's bankruptcy laws and Hungarian court actions violated the Portugal-Hungary Bilateral Investment Treaty. The claim is the first ever that we are aware of that alleges that the bankruptcy system of an entire country has violated international law by not providing sufficient opportunities for debtor reorganization. The case has been fully briefed and hearings were held in October 2014.
Mexican Multinational Beverage and Retail Company (ICC Arbitration) – Represented a publicly traded company in an arbitration brought by an asset management company that (together with another party) purchased our client's interest in a wind farm project in Oaxaca, Mexico. Due to delays and other difficulties alleged to have been encountered in developing the project, the asset management company claimed that it was harmed and that the harm was caused by alleged breaches by our client of representations and warranties in the 2012 purchase and sale agreement. The arbitration was seated in Mexico City and was governed by New York law and ICC rules. Our client filed an answer in April 2014, and the parties established the tribunal in May 2014. The parties settled on favorable terms in early 2016.
Camisea Consortium (ICSID Arbitration) – Represented all companies that compose the Camisea Consortium (Pluspetrol Peru Corporation S.A., Pluspetrol Lote 56 S.A., Hunt Oil Company of Peru L.L.C., Sucursal del Peru, SK Innovation, Sucursal Peruana, Tecpetrol Bloque 56 S.A.C., Sonatrach Peru Corporation S.A.C. v. Perupetro S.A.) in ICSID arbitration proceedings in connection with alleged breach of contract.
Republic of Ecuador (EnCana Corporation v. The Republic of Ecuador) – Defended The Republic of Ecuador in an investor-state arbitration commenced by the Canadian oil company, EnCana Corporation. EnCana alleged that The Republic of Ecuador had breached the Bilateral Investment Treaty it had entered into with the Government of Canada by refusing to refund $75 million worth of VAT payments made by EnCana in connection with its activities in the use and exploration of oil in Ecuador. The Tribunal dismissed the case against Ecuador, unanimously rejecting all but the expropriation claim on jurisdictional grounds, and, with one dissenting vote, rejecting the expropriation claim on the merits.
DBG Europa (Commercial Arbitration) – Represented DBG Europa in a commercial arbitration before the International Arbitral Centre of the Austrian Federal Economic Chamber involving claims for breach of contract, breach of duty of good faith, and unjust enrichment under a contract providing for deferred payments (including shares in company), depending upon the company's reaching certain subscription targets. All claims against client were dismissed in their entirety.
Spanish Manufacturer (ICC Arbitration) – Represented a Spanish manufacturer in an ICC arbitration involving a U.S. entity concerning alleged breach of contract and fraud. All claims against the client were dismissed in their entirety.
Geophysical Services Incorporated (ICC Arbitration) – Successfully represented Geophysical Services in an ICC arbitration involving claims of breach of contract to perform seismological studies.
The European Bank for Reconstruction and Development (EBRD) (Banking Arbitration/Development Loans, UK Law) – Represented The European Bank for Reconstruction and Development in two international arbitrations under UNCITRAL rules involving claims of breach of certain loan agreements made for the development of infrastructure in an Eastern European country. The claims were settled on terms favorable to the client.
EPI (ICC Arbitration) – Represented EPI in an ICC arbitration involving a clam for breach of two real property leases. The matter settled on terms favorable to the client.
Metallurg Inc. (Mining Arbitration) – Represented Metallurg, Inc. in an international arbitration concerning breach of an agreement to provide certain quantities of ore. The matter settled on terms favorable to the client.
Metallurg Inc. (Metallurg v. Macalloy) – Represented Metallurg Inc. against Macalloy in an action to recover damages for breach of a contract to provide payment for certain quantities of ore. Won summary judgment, which was subsequently upheld on appeal.
Olympia & York Realty Corp. (Bankruptcy Claims) – Represented Olympia & York in hundreds of claims arising from its massive bankruptcy in the mid-1990s. After almost two years, all the claims were resolved favorably for the debtor, either by way of hearing and trial or settlement.
Kalik (Wagman v. Kalik) – Represented Kalik in an action brought in New York Surrogate's Court by the children of the deceased against the deceased's lawyer for wrongful actions in connection with the handling of the estate of the deceased. Obtained dismissal of the case against the client on summary judgment.
RAGHSA (Breach of Contract Lawsuit) – Represented RAGHSA, one of Argentina's leading construction and real estate development companies in a lawsuit filed in New York state court against Hoyt's, an Australian motion picture company, with respect to breach of a contract and related promissory notes concerning the establishment of a complex of theaters in Buenos Aires, Argentina. The claim was settled on terms favorable to the client.
Awards and Recognition, Firm News & Announcements
Eric Ordway was Named a "Leading" Lawyer for International Arbitration, USA

Award Brief — Chambers Global

Eric Ordway Named "Recommended" Lawyer for International Arbitration in the US

Award Brief — Legal 500 US
Firm News & Announcements