Biography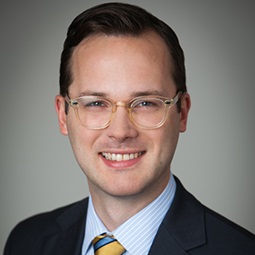 Eric Behl-Remijan is a partner in Weil's Tax Department and is based in New York. Eric specializes in corporate, international and partnership tax matters, as well as domestic and international mergers and acquisitions and restructurings.
Selected M&A / Private Equity Representations:
Advent International in numerous transactions, including the $3 billion merger of its portfolio companies Clearent LLC and Transaction Services Group Limited to form Xplor Technologies; and ATI Physical Therapy Holdings, LLC's $2.5 billion business combination with Fortress Value Acquisition Corp. II, a SPAC sponsored by Fortress Investment Group;
Ardian in its acquisition of a majority stake in Florida Food Products, Inc., in a transaction that valued Florida Food at more than $1 billion;
Brookfield Asset Management Inc. (renamed Brookfield Corporation) in connection with the spin-off of a 25% interest in its asset management business through a newly listed company, Brookfield Asset Management Ltd., with a market value of more than $50 billion as of the spin-off date; and in its approximately $4.8 billion acquisition of a 61.2% stake in Oaktree Capital Group, LLC;
Eli Lilly and Company in numerous transactions, including its $8.2 billion exchange of its approximately 82% remaining interest in Elanco Animal Health Incorporated for Lilly common shares held by its shareholders; and its approximately $8 billion acquisition of Loxo Oncology, Inc.;
General Electric Capital Corporation in numerous transactions, including its $32 billion sale of its global Commercial Distribution Finance, North American Vendor Finance and North American Corporate Finance platforms to Wells Fargo & Co.;
Intel Corporation in numerous transactions, including its $16.7 billion acquisition of Altera Corporation;
NEOGEN Corporation in its $5.3 billion combination with the Food Safety business of 3M, in a Reverse Morris Trust transaction that implied an enterprise value of the combined company of $9.3 billion; and
Vonage Holdings Corp. in numerous matters, including its $6.2 billion sale to Telefonaktiebolaget LM Ericsson.
Selected Restructuring / Liability Management Representations:
AMC Entertainment Holdings, Inc. in numerous transactions, including its successful out-of-court restructuring which included various capital raising efforts that yielded over $1.5 billion of cash and other liquidity improvements and the reduction of AMC's debt load by more than $550 million;
Official Committee of Unsecured Creditors in the chapter 11 cases of SunEdison, Inc., listing assets of $20.7 billion and liabilities of $16.1 billion;
Sears Holdings Corporation in the $5.2 billion sale of its core assets to ESL Investments Inc. in connection with its chapter 11 proceedings; and
Serta Simmons Bedding, LLC in numerous transactions, including a $1.05 billion super-priority senior secured upsized term facility, as part of a recapitalization that eliminated debt and provided liquidity.
Eric has been recognized as a "Rising Star" in Mergers & Acquisitions by New York Super Lawyers 2019-2022. Eric is an active member of Weil Pride and the Tax Section of the New York State Bar Association.
Awards and Recognition, Firm News & Announcements
Eric Behl-Remijan Named a "Rising Star" in Mergers & Acquisitions

Award Brief — New York Super Lawyers
Firm News & Announcements