Biography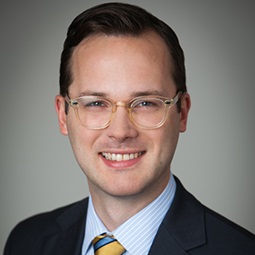 Eric Behl-Remijan is a partner in Weil's Tax Department and is based in New York. Eric specializes in corporate, international and partnership tax matters, as well as domestic and international mergers and acquisitions.
M&A / Private Equity Experience:
Advent International in multiple matters, including the $3 billion merger of its portfolio companies Clearent LLC and Transaction Services Group Limited to form Xplor Technologies; the acquisition by its affiliate AI Beauty Holdings of bareMinerals, BUXOM and Laura Mercier (collectively, n/k/a Orveon); ATI Physical Therapy Holdings, LLC's $2.5 billion business combination with Fortress Value Acquisition Corp. II, a SPAC sponsored by Fortress Investment Group; and QW Holding Corp. (Quala) in its acquisition of PSC;
American Securities in its acquisition of FullBloom Education;
Apollo Infrastructure in its acquisition of Lendlease (US) Telecom Holdings LLC (n/k/a Parallel Infrastructure);
Ardian in its acquisition of a majority stake in Florida Food Products, Inc., in a transaction that valued Florida Food at more than $1 billion, and Florida Food Products, Inc. in its add-on acquisition of Comax Manufacturing Corp.;
Brookfield Asset Management Inc. in its approximately $4.8 billion acquisition of a 61.2% stake in Oaktree Capital Group, LLC;
Brooks Brothers Group, Inc. in its $325 million sale to SPARC Group LLC;
ChargePoint, Inc. in its combination with Switchback Energy Acquisition Corporation, a SPAC sponsored by NGP Switchback, LLC, in a transaction that implied a ChargePoint enterprise value of $2.4 billion;
Chevron U.S.A. Inc. in its joint venture with Mercuria Energy Trading Inc. to acquire and operate American Natural Gas LLC;
Cornell Capital in the acquisition by INW Manufacturing LLC of Capstone Nutrition;
Eli Lilly and Company in its approximately $8 billion acquisition of Loxo Oncology, Inc.; its $1.1 billion acquisition of Dermira, Inc.; its $1 billion acquisition of Prevail Therapeutics Inc.; its $8.2 billion exchange of its approximately 82% remaining interest in Elanco Animal Health Incorporated for Lilly common shares held by its shareholders; and a global licensing and research collaboration with, and equity investment in, Sitryx Therapeutics Limited;
General Electric Capital Corporation in its $32 billion sale of its global Commercial Distribution Finance, North American Vendor Finance and North American Corporate Finance platforms to Wells Fargo & Co.;
Intel Corporation in its $16.7 billion acquisition of Altera Corporation;
Lee Equity Partners in its investment agreement with McLarens;
Micron Technology, Inc. in the sale of its Lehi, UT fab for $900 million in cash;
Mudrick Capital Management and its portfolio company Thryv Holdings, Inc. in Thryv's $200 million acquisition of Sensis Pty Ltd.;
NEOGEN Corporation in its pending $5.3 billion combination with the Food Safety business of 3M, in a Reverse Morris Trust transaction that implied an enterprise value of the combined company of $9.3 billion;
Providence Equity Partners and PSG, as part of a consortium led by CVC Capital Partners and that also included Ridgemont Equity Partners, in the business combination of GlobalTranz Enterprises, Inc. with Worldwide Express, Inc.;
PSG and its portfolio company Assembly in a significant recapitalization led by Advent International;
Sanofi in its $3.7 billion acquisition of Principia Biopharma Inc. and its $350 million sale of its Seprafilm Adhesion Barrier and related assets to Baxter International Inc.;
Sears Holdings Corporation in the $5.2 billion sale of its core assets to ESL Investments Inc. in connection with its chapter 11 proceedings;
SocialChorus, Inc. (a portfolio company of Sumeru Equity Partners) in its merger with Dynamic Signal Inc. (collectively, n/k/a Firstup);
SoftBank Vision Fund in its investments in Robotic Research, LLC;
Software Luxembourg Holding S.A. in its $1.3 billion merger with and into Churchill Capital Corp II (n/k/a Skillsoft Corporation), a SPAC sponsored by the Churchill Capital Group; and Skillsoft Corporation in its $525 million acquisition of Codecademy;
Vonage Holdings Corp. in its pending $6.2 billion sale to Telefonaktiebolaget LM Ericsson; and
Willis Towers Watson PLC in its $1.3 billion acquisition of TRANZACT.
Finance / Capital Markets Experience:
AMC Entertainment Holdings, Inc. in its successful out-of-court restructuring which included various capital raising efforts that yielded over $1.5 billion of cash and other liquidity improvements and the reduction of AMC's debt load by more than $550 million;
Goldman Sachs Credit Partners in a $4.2 billion committed bridge facility to finance the proposed cash and stock acquisition by Lam Research Corporation of KLA-Tencor Corporation;
Morgan Stanley and Credit Suisse in providing $7.5 billion committed bridge financing to support the merger between International Flavors & Fragrances Inc. and DuPont's Nutrition & Biosciences Business in a Reverse Morris Trust transaction; and
Serta Simmons Bedding LLC (a portfolio company of Advent International) in a $1.05 billion super-priority senior secured upsized term facility, as part of a recapitalization that eliminated debt and provided liquidity.
In addition, Eric regularly counsels pro bono clients on tax-exemption matters.
Prior to joining the Firm, Eric was an extern at the Joint Committee on Taxation of the U.S. Congress.
Eric has been recognized as a "Rising Star" in Mergers & Acquisitions by New York Super Lawyers 2019-2022. Eric is a member of the New York State Bar Association (Tax Section & LGBTQ Law Section).
Awards and Recognition, Firm News & Announcements
Eric Behl-Remijan Named a "Rising Star" in Mergers & Acquisitions

Award Brief — New York Super Lawyers
Firm News & Announcements