Biography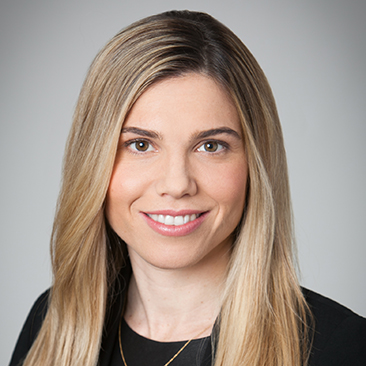 Emily L. Pincow is an associate in Weil's Litigation Department. Ms. Pincow focuses her practice on the defense of product liability actions, class actions, and other complex litigation. She has been involved in defending major domestic and foreign corporations in actions brought in federal and state courts throughout the United States at both the trial court and appellate levels. Ms. Pincow has served as a team member on cases involving a wide range of allegations including defective products, False Claims Act violations, and sovereign immunity. These cases have concerned a wide variety of subjects including pharmaceuticals, high-tech fibers, HVAC systems, and alleged human rights violations.
Among her recent notable experience, Ms. Pincow played an active role on a trial team representing a commercial client involved in a multi-million dollar contract dispute regarding damaged commercial assets. Her role on the matter involved the development and preparation of expert witnesses, drafting various pleadings and motions including discovery motions, summary judgment, Daubert motions, and pre-trial submissions. Additionally, Ms. Pincow served on a team representing a pharmaceutical giant in a trial that secured a complete defense jury verdict in New Jersey state court following a four-week trial of claims that the company's baby powder contains asbestos and causes cancer. Following this win, Ms. Pincow represented the same company in yet another four-week trial in New Jersey state court alleging that exposure to trace amounts of asbestos in the company's baby powder caused cancer, securing a unanimous jury verdict. She subsequently represented the same company in yet another trial, this time in South Carolina state court, alleging similar claims against the company's baby powder, securing another unanimous jury verdict. She also represented a separate pharmaceutical company in securing the dismissal of all claims in a putative consumer class action in federal court. She also played an active role on a Weil team representing a leading manufacturer of air conditioning and heating products against a nationwide putative class action, where her role involved taking depositions, witness preparation, as well as drafting summary judgment and class certification motions.
Ms. Pincow has also handled several pro bono matters, including a trial in a class action housing matter where she defended depositions, prepared witnesses, and drafted various motions at the trial court and appellate levels.
In addition to her active practice, Ms. Pincow is a regular contributor to Weil's Product Liability Monitor, a blog that discusses key trends, developments, and events in product liability and mass tort law. She has also published on a variety of topics including preemption, off-label marketing, and class certification issues. Ms. Pincow also serves as a Subcommittee Chair of the American Bar Association's Mass Torts Litigation subcommittee on MDL & Class Procedures.
Ms. Pincow obtained her J.D. from New York Law School in 2009, where she was a John Marshall Harlan Scholar, a C.V. Starr Scholar, and an associate editor of the New York Law School Law Review. She received a Bachelor of Science in Psychology in 2006 from Lehigh University.
Awards and Recognition, Speaking Engagements, Guides and Resources, Latest Thinking, Firm News & Announcements
Firm News & Announcements