Biography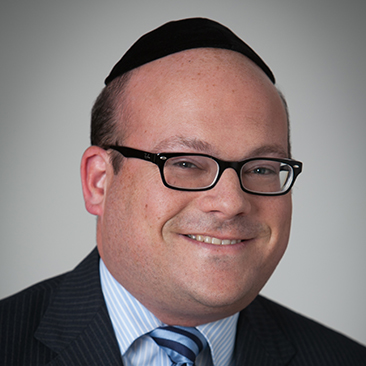 Elliot Ganchrow is counsel in Weil's Real Estate practice and is based in New York. Mr. Ganchrow focuses on a wide range of transactional matters, including commercial lending transactions, company and portfolio acquisitions, private equity transactions and various real estate matters. His real estate practice encompasses such areas as acquisitions, development, financing, hotel and hospitality, joint ventures and commercial leasing.
Mr. Ganchrow has been named a recommended real estate lawyer by Legal 500 US, where he has been described by clients as, "a hard worker who will do whatever it takes to meet deadlines."
Selected Experience:
The Kroger Company in the $2.15 billion sale of its convenience store business unit to EG Group.
Interval Leisure Group in its $1.5 billion acquisition of Vistana Signature Experiences following completion of the spin-off of Vistana from Starwood Hotels and Resorts Worldwide, Inc.
KTR Capital Partners in the $5.9 billion sale by its REIT subsidiaries of real estate assets and their operating platform to Prologis Inc.
OMERS Private Equity and Berkshire Partners in their $3.85 billion sale of Husky IMS International Ltd.
CWCapital Asset Management LLC, as special servicer:

in the restructuring by a joint venture of Hines and Angelo, Gordon & Co. of an existing $472 million loan on 131 S. Dearborn (a/k/a Citadel Center), a 37-story, 1.5 million-square-foot office tower in Chicago's central business district, to provide capital to fund new leases and building improvements. This was the largest restructuring of a performing CMBS loan to date.
in the restructuring of a $678 million loan to a subsidiary of Vornado Realty Trust.

Citigroup:

as lender in the origination, and subsequent restructuring, of a $1.4 billion term loan to ClubCorp Club Operations secured by approximately 69 golf courses and country clubs in the United States and Mexico.
as lender in the origination, and subsequent restructuring, of a $362 million term and revolving mortgage loan to a joint venture owned by Morgan Stanley and Lennar secured by 11,000 lots related to development projects in eight states.
as co-lender in the origination of a $250 million mortgage loan and $600 million mezzanine loan to Gramercy Capital Corp. secured by office buildings across the United States.
in an acquisition loan to finance the acquisition of a property in Boston, Massachusetts.

Brookfield Real Estate Financial Partners, as borrower, in the restructuring of a $580 million mortgage loan held by Fannie Mae secured by six apartment buildings in five states.
Ulysses Partners in connection with the sale to Fortress of its joint venture interest in an entity which owned the Parkmerced in San Francisco.
The Parkoff Organization, as borrower, in the restructuring of a $200 million mortgage loan held by LNR and LEM secured by six properties in New York City.
Marathon Asset Management, as mezzanine lender, in the proposed restructuring of its $120 million loan to Ian Bruce Eichner secured by the Cosmopolitan Resort in Las Vegas.
A borrower consortium in a $625 million acquisition and acquisition financing for the acquisition of approximately 60 acres of undeveloped property in Las Vegas, Nevada.
Goldman Sachs in a $1.4 billion bridge loan for the purposes of restructuring its debt.
Fortress Investment Group

in the provision of $225 million permanent construction financing for One Thousand Museum, a major, high-end, 62-story residential condominium building project in Miami, Florida.
as lender in a $192 million loan to Macklowe Properties, Inc. to finance Macklowe's acquisition of properties located at 5 E. 51st St., 17 E. 47th St., and 12 E. 52nd St.

Milstein Properties in its $180 million sale of 250 Water Street to Howard Hughes Corporation.
Awards and Recognition, Firm News & Announcements
Elliot Ganchrow named a "Recommended" Lawyer for Real Estate in the U.S.

Award Brief — Legal 500 US
Firm News & Announcements