Biography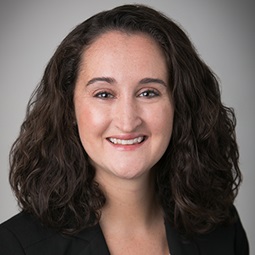 Liz McLean is an associate in Weil's Complex Commercial Litigation and Intellectual Property & Media practices. Liz's practice encompasses a broad range of complex litigation, including false advertising matters, intellectual property disputes, antitrust disputes, and bankruptcy litigation.
Her recent experience includes serving on Weil teams representing biotechnology companies involved in false advertising litigations; counseling Facebook and its subsidiaries in connection with complex and cutting-edge copyright, trademark, and other intellectual property issues; and representing Pilgrim's Pride in federal antirust class actions across the country brought by direct and indirect purchasers alleging the major chicken producers reduced output to raise the price of broiler chickens.
Liz maintains an active pro bono practice, including regularly working on immigration and asylum matters.
Liz received her J.D. from New York University School of Law, where she was a Notes Editor of the NYU Journal of Legislation & Public Policy. During law school, she served as a Judicial Intern to the Honorable James C. Francis at the U.S. District Court for the Southern District of New York, and as a legal intern at the Legal Aid Society and the Office of the Appellate Defender. Prior to law school, Liz received her B.A. from Vassar College.