Biography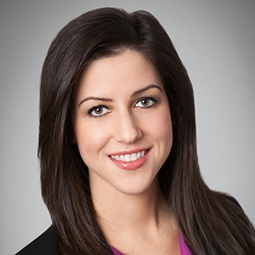 Elisabeth M. Sperle is counsel in Weil's Complex Commercial Litigation and Intellectual Property & Media practices, and a member of the Firm's Privacy & Cybersecurity group.
Elisabeth has experience litigating and counseling with respect to a wide range of matters, including contract, copyright, trademark, music licensing, antitrust, bankruptcy, employment, and other commercial disputes. Her industry experience spans multiple sectors, including media and entertainment, publishing, technology, online service providers, and energy. She has played lead roles in all phases of litigation, from discovery through trial, as well as mediation.
Some of her recent experience includes serving on Weil teams representing:
Alibaba Group Holdings Limited and certain affiliates in successfully resolving a putative class action filed in California federal court asserting claims for direct, contributory, and vicarious copyright infringement and contributory trademark infringement in connection with the defendants' provision of "virtual storefront space" to third-party merchants that allegedly sell infringing goods.
Facebook in connection with a variety of intellectual property matters ranging from DMCA safe-harbor compliance to new product design issues.
Sirius XM in a five-week trial before the Copyright Royalty Board in SDARS III to set royalty rates for the public performance of sound recordings.
Elisabeth also possesses extensive experience counseling clients on privacy and data security issues. She is a certified information privacy professional (CIPP/US) and has advised clients on privacy and cybersecurity issues in connection with privacy policy development, corporate transactions, litigation, and investigations.
Elisabeth shares the Firm's commitment to pro bono work. She has provided pro bono legal services to various non-profit organizations and individuals in matters involving copyright, trademark, privacy, and housing issues. Elisabeth has received numerous Weil Pro Bono Service Awards, in addition to the 2019 Pro Bono Publico Award for outstanding service to The Legal Aid Society and its clients.
Prior to arriving at Weil, Elisabeth graduated cum laude with a B.S. in Biochemistry from Georgetown University, where she was a John Carroll Fellow and Scholar. She received her J.D. from Georgetown University Law Center and served as the Managing Director of the Trial Advocacy Team.
Firm News & Announcements
Firm News & Announcements