Biography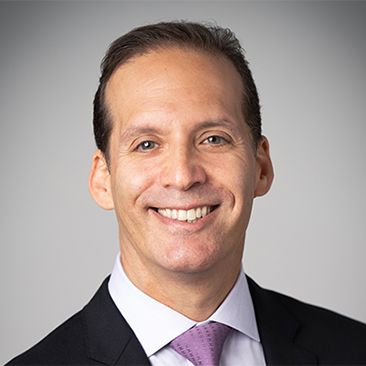 Eliot L. Relles is a partner in Weil's Banking & Finance practice and is based in New York. He represents numerous prominent direct private lenders and alternative lenders providing financing solutions to middle market companies across a wide range of industries. His practice focuses on a variety of complex corporate finance transactions, including acquisition financing, leveraged lending, unitranche and first out/last out financings, structured financial arrangements, asset-based lending, work-outs, restructurings of troubled companies and debtor-in-possession loans.
Experience*
Commercial finance company and other lenders in connection with a senior secured credit facility to facilitate the acquisition of and provide working capital funding to one of the leading United States retailers (with over 600 stores across the country) of personalized gifts and engraved gifts.
Certain hedge funds in the provision of secured loans to and a preferred equity investment in a newly formed joint venture company, the proceeds of which will be used to fund the construction of five double-hulled deep-water tankers for use in the U.S. energy market.
Commercial finance company in the provision of second lien secured loans to finance the acquisition of a leading supplier of electrical power systems for the office furniture, appliance and transportation industries.
Commercial finance company in financing the recapitalization of an independent sports production, program development, marketing services and sales representation company.
Certain hedge funds and other lenders in the provision of secured loans to finance the acquisition of a Vancouver-based casino and its exit from reorganization proceedings in British Columbia, Canada.
German bank in the provision of bridge loans to finance an investor's acquisition of equity interests in a Spanish real estate development project, which loans are secured by certain Spanish real property owned by the investor.
Domestic finance company, as borrower, in a $1.625-billion syndicated secured credit facility, a $500-million medium-term note conduit facility, and a $200-million junior secured credit facility provided by certain foreign banks, the proceeds of which are used to fund the finance company's origination and purchase of loans made to and debt securities issued by third-party domestic and foreign borrowers.
Hedge fund, as borrower, under a $500-million credit facility secured by the fund's direct investments, its indirect equity interests in other hedge funds and the securities held in its prime brokerage accounts.
Mr. Relles received his J.D. from Hofstra University School of Law, where he was editor of the Hofstra University Law Review. He received his B.A. from University of Michigan.
*Includes matters handled prior to joining Weil.
Firm News & Announcements, Speaking Engagements, Latest Thinking, Awards and Recognition
Firm News & Announcements