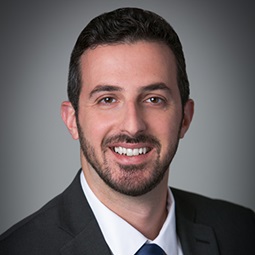 Eli Blechman is an associate in the Restructuring Department of Weil's New York office.
Eli received his LL.B., magna cum laude, from Tel Aviv University Law School and his LL.M. from Columbia Law School.
Prior to joining Weil, Eli served as a senior judicial law clerk to the Honorable Yoram Danziger of the Supreme Court of Israel for three years and practiced law in Israel, focusing on bankruptcy law and bankruptcy-related litigation, for two years.
Eli has been a member of teams representing clients in a number of in-court restructurings and other matters, including:
Debtor/Company-Side Experience:
Briggs & Stratton Corporation, the world's largest small engine producer and a leading U.S. manufacturer of power generation, lawn and garden turf care, and job site products, in its chapter 11 case involving over $500 million in funded debt.
Exide Holdings, Inc. and its affiliated debtors, a global lead-acid batteries manufacturing company, in their chapter 11 cases.  In just 5 months, Exide completed two going concern sale and separation transactions for its U.S. and European/Rest of World businesses (including the negotiation of long-term commercial arrangements among them) and also accomplished a first of its kind global settlement with the Department of Justice and more than 10 state regulators to resolve hundreds of millions of dollars of Exide's historical environmental liabilities at more than 20 dormant locations.
Fusion Connect, Inc., and its domestic subsidiaries, a telecommunications services provider, in their chapter 11 cases with liabilities in excess of $650 million.
Ditech Holding Corporation, one of the nation's largest mortgage servicers, and certain of its affiliated debtors in their pre-arranged chapter 11 cases. Ditech and its subsidiaries had approximately $15-17 billion in debt and mortgage-related liabilities, including residential mortgage securities funding obligations. At the time of filing, Ditech filed a restructuring support agreement ("RSA") backed by holders of more than 75% of its first lien term loan debt. Ditech's RSA provides for a dual-track restructuring strategy that allows the debtors to evaluate various strategic alternatives with a backstopped emergence plan as they continue to provide customers with home financing solutions and high-quality service.
Claire's Stores, Inc., one of the nation's largest retailers with more than 4,000 owned and franchised locations globally, in its prearranged restructuring efforts related to more than $2 billion in funded debt.
Walter Investment Management, Inc., the fifth-largest mortgage servicer in the United States, in its prepackaged restructuring efforts related to more than $2 billion in funded parent-level debt and more than $13 billion in other funded debt obligations. This one-of-a-kind restructuring plan allowed this highly regulated enterprise to avoid filing its operating companies for chapter 11 while simultaneously discharging the operating companies' guarantees of funded debt at the holding company. The restructuring plan also provided a recovery of 50% of the recognized company's common stock to existing shareholders while simultaneously reducing the company's funded debt by more than $600 million.
Tidewater Inc. and its subsidiaries, providers of offshore service vessels and marine support services to the global offshore energy industry, in their $2 billion prepackaged chapter 11 cases.
CHC Group, a global helicopter service provider operating on six continents with more than 220 aircraft, in its chapter 11 cases.