Biography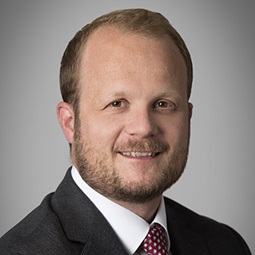 Ed Freeman is a partner in the Private Equity team in London and specialises in advising on private equity and M&A transactions. Ed advises leading financial sponsors on both domestic and cross-border acquisitions, disposals, equity investments, co-investments, IPOs and other financial sponsor related transactions, in particular in the infrastructure sector. Ed also advises on bolt on acquisitions, joint ventures, management incentive arrangements, corporate restructurings and advisory work for private equity portfolio companies.
Prior to joining Weil, Ed was a senior associate at another leading international law firm.
Experience
APG Asset Management on the acquisition of a stake in, and joint venture with, SiFi Networks
Terra Firma on the sale of Parmaco to Partners Group
Her Majesty's Government as part of a 50/50 consortium with Bharti Global in the consortium's acquisition, in a chapter 11 court-supervised sale process, of OneWeb Global, and a number of subsequent connected matters
Polhem Infra on the acquisition of Telia Carrier, the world's largest Internet backbone network, and its investment in the 231MW Skaftåsen onshore wind farm
OMERS Infrastructure on a number of syndications
Lone Star on the €5.2 billion sale of MBCC Group to Sika AG
Montagu Private Equity on its acquisition of ISI Emerging Markets Group
AMP Capital on the acquisition of Care Management Group from Court Cavendish and ongoing advisory work for Achieve Together, the combined business of the Regard Group and the Care Management Group
iCON Infrastructure on its acquisition of Choice Care Group
NIBC on the sale of its European infrastructure portfolio, including Welcome Break to Applegreen plc and its portfolio of social infrastructure and renewables assets to Equitix
Arison Investments on its disposal of Miya Water, the leading private operator of water distribution in Portugal, to Bridgepoint
Ardian on the sale of its stake in Luton airport to AMP Capital
Mid-Europa Partners on its sale of Walmark to STADA AG
MIRA on the equity and co-invest arrangements with respect to the acquisition of Empark Aparcamientos y Servicios S.A*
Crystal Palace Football Club on a number of matters
Goldman Sachs Infrastructure Partners on its sale of its stake in Redexis (through a series of transactions) to existing indirect co-investors, USS and ATP, and a consortium of CNIC and Guoxin Guotong Fund LLP*
OTPP and USS on their acquisition of Westerleigh Group from Antin Infrastructure Partners*
Clayton Dubilier & Rice on: (i) its acquisition of Motor Fuel Group from Patron Capital for approximately £500m; and (ii) its successful bid, through Motor Fuel Group, for MRH*
USS and MIRA on their co-investment into a vehicle established to acquire certain offshore wind assets from the Green Investment Bank coincident with the sale of GIB to Macquarie*
Antin Infrastructure Partners on its £153 million acquisition of Roadchef and on the (debt and equity) financing of the acquisition of the shares in Eurofibre from Doughty Hanson and Reggeborgh for €875 million*
Banco Santander S.A. on: (i) the establishment of Cubico Sustainable Investments with OTPP and PSP; (ii) the sale of its global portfolio of renewable energy and water infrastructure projects, valued at over US$2bn, to Cubico; and (iii) subsequent sale of its stake in Cubico to OTPP and PSP*
* Matter handled prior to joining Weil.
Awards and Recognition, Speaking Engagements, Guides and Resources, Latest Thinking, Firm News & Announcements
Firm News & Announcements