Biography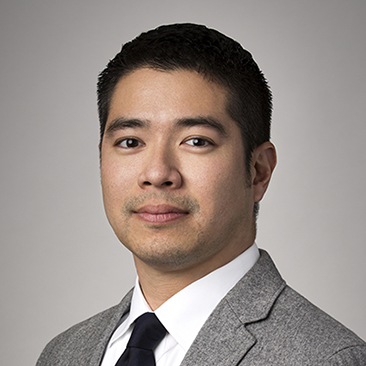 Edric Itchon's practice focuses on transactions involving the transfer, licensing, development, and commercialization of technology, including complex cross-border transactions.
Mr. Itchon has counseled, negotiated on behalf of, drafted various intellectual property and commercial agreements for, and coordinated intellectual property, commercial, and data / privacy due diligence on behalf of clients ranging from startups to large multi-national corporations in a number of industries, including the hardware, software, Internet, and semiconductor industries.
Mr. Itchon has earned the Certified Information Privacy Professional (CIPP/US) credential and has experience counseling clients on data / privacy issues.
Prior to joining Weil, Mr. Itchon performed similar work at other large international firms, as well as advised clients on patent and license disputes in the software, Internet, and media industries and on antitrust matters arising from criminal investigations and civil suits. He also clerked at the Antitrust Division of the U.S. Department of Justice where he contributed to investigations in the media, chemical, and other industries. In law school, Mr. Itchon taught contracts seminars to first-year law students.
Prior to law school, Mr. Itchon was a business development manager at Hewlett-Packard Company where he facilitated large-volume, multi-million dollar enterprise and federal deals and served as a technical liaison between manufacturing divisions and field sales.
Mr. Itchon has presented on intellectual property for Legal Services for Entrepreneurs and media law for the Art Institute of California.
Member of the teams advising:
Adobe Systems in its acquisitions of Auditude, EchoSign, Fotolia (for $800 million), Livefyre, Mixamo, and Neolane (for $600 million), and its acquisition of the Digital Analytix business of comScore;
Advent International in its acquisition of a majority stake in Serta Simmons;
American Securities in its acquisition of CPM Holdings, Inc.;
Applied Materials in its merger with Tokyo Electron ($29 billion) and its acquisition of DFMSim;
Atos S.E. in its $3.57 billion acquisition of Syntel, Inc.;
Conversica, LLC in its acquisition of substantially all the assets of SaaS artificial intelligence provider Intelligens LLC;
Culligan International Company, a portfolio company of Advent International, in its $1.1 billion take-private acquisition of AquaVenture Holdings Limited and in its sale of Seven Seas Water;
eBay in its acquisitions of Decide.com, Hunch, Magento, PhiSix, and Shutl, its acquisitions of certain assets from Apptek and from Minno, and the transition services aspects of its sale of eBay Enterprise ($925 million);
Facebook in its acquisition of the Atlas Advertiser Suite from Microsoft and its acquisition of Parse;
Genstar Capital in its acquisition of Boyd Corporation; its acquisitions of Orion Advisor Solutions and Brinker Capital creating a wealthtech advisory services company and in its sale of Pretium Packaging;
GLOBALFOUNDRIES Inc. in its up to $740 million sale of Avera Semiconductor LLC and its $430 million sale of a semiconductor fabrication plant
Gores Holdings III, Inc., in a SPAC sponsored by an affiliate of The Gores Group, in its $1.55 billion business combination with Pacific Architects and Engineers, Inc.;
HCL Technologies Limited and Sumeru Equity Partners in the $330 million acquisition of Actian Corporation;
MarketAxess Holdings Inc. in its $150 million acquisition of LiquidityEdge and in its acquisition of MuniBrokers;
Mithril Capital Management in its acquisition of a minority stake in Glance InMobi Pts. Ltd.;
Nexeo Solutions, Inc. in its $2 billion sale
Opera Software in its acquisitions of AdColony and SurfEasy;
PayPal in its acquisitions of Duff Research, StackMob, and Where, and its joint venture with SoftBank;
PSP Investments in its participation in a $205 million SoftBank Vision Fund-led Series E funding round for Collective Health Inc.;
Riverbed Technology in its acquisitions of Aptimize and Zeus Technology and its sale of its SteelStore product line;
Samsung Electronics in its acquisition of SmartThings;
Synopsys in its acquisitions of Atrenta, Cigital, Codiscope, Coverity (for $375 million), Goanna Software, Gold Standard Simulations, Magma Design Automation (for $523 million), Simpleware, and WinterLogic, and its acquisition of certain assets from Quotium Technologies;
TPG Capital in its minority investment in Rodan + Fields;
Vonage in its acquisitions of Nexmo (for $230 million), Vocalocity (for $130 million), and Telesphere Networks (for $114 million); and
Woodspring Hotels Holdings LLC (a portfolio company of Lindsay Goldberg) in its $231 million sale of WoodSpring Hotels Franchise Services LLC to Choice Hotels International, Inc. and in its sale of more than 100 company-owned hotel properties
Speaking Engagements, Latest Thinking, Firm News & Announcements
Protecting Your Trade Secrets in a Corporate Transaction

Speaker(s): Kyle C. Krpata and Edric C. Itchon

February 28, 2018 — Webinar — In this episode of Weil's Trade Secret Webinar series, partners Kyle Krpata and associate Edric Itchon discuss trade secrets issues that can arise out of a M&A transaction and how to protect your intellectual property.
Firm News & Announcements