Biography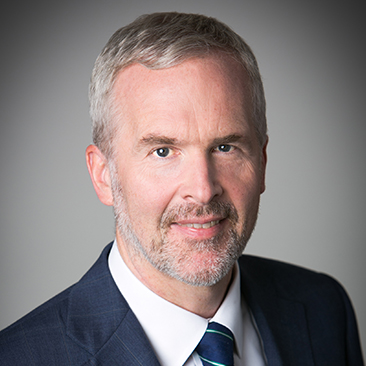 Douglas Urquhart is head of the Firm's U.S. Banking & Finance practice. He specializes in bank debt financings and restructurings.
Mr. Urquhart represents institutional lenders, loan funds, asset managers and corporate borrowers on all types of bank financing transactions, including asset-based loans, domestic and cross-border acquisition and working capital facilities, bridge loans, and subordinated and second lien financings.
Recent Representations
Sears Holdings Corporation in $650 million incremental ABL revolving, incremental term and junior term debtor-in-possession facilities, part of a total $2.2 billion financing package, to provide liquidity during its chapter 11 bankruptcy proceedings.
Antin Infrastructure Partners in $520 million first and second lien facilities to finance its acquisition of FirstLight Fiber.
General Electric Company in its $19.8 billion unsecured term and revolving credit facilities to refinance existing indebtedness.
General Electric Company in a $3 billion revolving facility for Baker Hughes, a GE company, LLC.
Westinghouse Electric Company, LLC in its $800 million debtor-in-possession superpriority senior secured term loan to provide liquidity during its bankruptcy proceedings.
Morgan Stanley, as administrative agent, collateral agent and arranger, in an amended and upsized $541 million senior secured term facility for Cypress Semiconductor Corporation.
Young's Market Company, Infinium Spirits and Wilson Daniels, operating subsidiaries of Young's Holdings, Inc., in $500 million of revolving ABL facilities.
Magellan Health, Inc. in a $200 million senior term facility for its subsidiary, Magellan Pharmacy Services, Inc. (MPS), to finance MPS' acquisition of Veridicus Holdings, LLC and in $750 million senior unsecured facilities to refinance existing indebtedness.
General Electric Company in financing matters related to its strategic plan to sell most of GE Capital's assets.
Citi, as administrative agent, in a senior secured asset-based revolving facility for Steward Health Care System, LLC.
H&R Block, Inc. in a $2 billion investment grade working capital facility for its wholly owned subsidiary, Block Financial LLC.
The Great Atlantic & Pacific Tea Company in its secured DIP term credit facility, in connection with its 2015 chapter 11 bankruptcy proceedings.
Chassix, Inc. (a portfolio company of Platinum Equity) in $150 million ABL and $150 million term facilities to repay corresponding DIP facilities and for working capital upon emergence from bankruptcy.
Engility LLC in $650 million incremental first and second lien credit facilities to finance, in part, its merger with TASC, Inc.
Synchrony Financial (at the time, GE Capital's North American retail finance business) in $8 billion investment grade credit facilities to finance operations upon its spin-off from General Electric.
TE Connectivity in a $1 billion senior unsecured facility for Tyco Electronics Group, S.A. to finance its acquisition of Measurement Specialties, Inc.
FXCM Inc. in its $300 million senior secured loan from Leucadia National Corporation.
JPMorgan Chase, as agent and arranger, in up to €7.6 billion secured multicurrency credit facilities for D.E Master Blender 1753 N.V. (a portfolio company of JAB Holding Company Group) (Netherlands) to finance the contribution of its coffee business and that of Mondelez International, Inc. (formerly known as Kraft Foods Inc.) into a joint venture.
Brookfield Renewable Energy Group in a $140 million senior secured notes offering to finance its acquisition of the portfolio of Black Bear Hydro.
Citi and Barclays in $500 million superpriority senior secured DIP credit facilities for Patriot Coal Corporation in its chapter 11 bankruptcy proceedings.
The Estée Lauder Companies, Inc. in its $1.5 billion revolving credit facility.
General Electric Company in $22.1 billion and ¥86.7 billion revolving commercial paper backup facilities for its financial services subsidiaries General Electric Capital Corporation, General Electric Capital Services and GE Capital European Funding.
General Electric Capital Corporation in a $500 million amended and restated credit facility for Axiall Corporation (f/k/a Georgia Gulf Corporation).
Guggenheim Corporate Funding in the refinancing and incremental increase to first and second lien term loans and an asset-based credit facility for PlayPower, Inc.
Guggenheim Partners in a $400 million credit facility for Guggenheim Life and Annuity Company.
Guggenheim Partners Investment Management Holdings in a $700 million credit facility.
Morgan Stanley in $220 million senior secured credit facilities for e-Rewards Inc.
Starwood Hotels & Resorts Worldwide and its subsidiaries in its $1.75 billion revolving credit facility.
Mr. Urquhart is recognized as a leading lawyer for Banking & Finance by Chambers USA and Chambers Global, as a "Market Leader" for Banking in the U.S. by IFLR1000 and as a "Leading Lawyer" for Commercial Lending by Legal 500 US. He has also been ranked for Restructuring and Insolvency in Euromoney Legal Media Group's Guide to the World's Leading Insolvency and Restructuring Lawyers.
He is the co-author of chapters in Reorganizing Failing Businesses (American Bar Association) and The Law and Practice of Restructuring the UK and US (Oxford University Press), and is a frequent speaker on bank finance and intercreditor issues.
Mr. Urquhart is active in pro bono matters and sits on the Board of Directors of ACCION East, the largest provider of microfinance in the United States.
Educated in the United Kingdom, Mr. Urquhart moved to the United States in 1992, spending four years with the New York office of an international law firm before joining Weil in 1996 and becoming a partner in January 2000.
Awards and Recognition, Firm News & Announcements
Douglas Urquhart Recognized as a "Market Leader" for Banking in the U.S.

Award Brief — IFLR1000

Douglas Urquhart Named a "Leading Lawyer" for Commercial Lending

Award Brief — Legal 500 US

Douglas Urquhart Named a "Leading" Lawyer for Banking & Finance: Nationwide

Award Brief — Chambers USA

Douglas Urquhart Named a "Leading" Lawyer for Banking & Finance: U.S.

Award Brief — Chambers Global
Firm News & Announcements