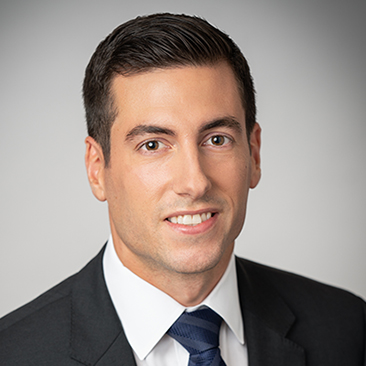 Dominic Litz is an associate in the Restructuring Department of Weil's New York office.
Prior to joining Weil, Mr. Litz served as a law clerk to the Honorable Robert E. Grossman, of the United States Bankruptcy Court for the Eastern District of New York. Mr. Litz also served as a law clerk for the United States Bankruptcy Court for the District of Massachusetts.
Mr. Litz received his J.D. from Suffolk University Law School where he was the Lead Articles Editor for Suffolk University's Journal of High Technology. He received his undergraduate degree in Finance from Loyola University Maryland.
Mr. Litz has been a member of teams representing various parties in a number of in-court restructurings and other matters, including:
Debtor/Company-Side Experience:
Sears Holdings Corporation and its affiliated debtors in their chapter 11 cases. Sears is one of the largest retailers in the world and its chapter 11 cases represent one of the largest retail chapter 11 cases in history. At the time of commencing these cases, Sears had more than 68,000 employees and approximately $6 billion in debt.
Creditor/Acquiror/Secured & Unsecured Lender/Sponsor/Other Experience:
Uniti Group, in connection of the representation of an ad hoc committee of first lien lenders in the amendment of the term loan agreement and chapter 11 case of Uniti master lease counterparty, Windstream Holdings.