Biography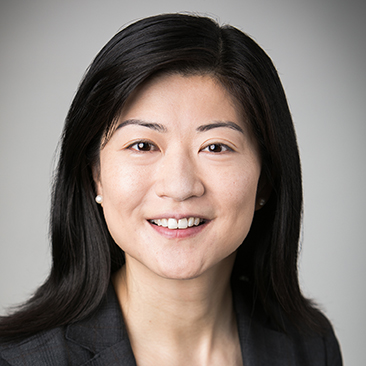 Dianna Lee is an associate in Weil's Private Equity and Mergers & Acquisitions practice and is based in the Firm's New York office. Ms. Lee advises private equity sponsors and corporations on domestic, cross-border and multi-jurisdictional mergers and acquisitions, divestitures and joint ventures, as well as strategic, pre-IPO and PIPE investments, and other general corporate advisory matters.
Selected transactions in which Ms. Lee has been involved include:
Ontario Teachers' Pension Plan Board in its $400 million investment in Kyobo Life Insurance Co. Ltd.
Goldman Sachs Special Situations Group in its investment in a beverage company by way of a convertible bond.
Abax Global Capital, together with Li Fu, in the $364 million take-private of Fushi Copperweld.
Providence Equity Partners in the $180 million carve-out acquisition by its portfolio company of five corporate training businesses from Informa plc.
Baring Private Equity Asia, as an existing shareholder and member of a consortium, in the consortium's $105 million take-private of Noah Education Holdings Ltd.
A consortium comprised of the company's founders, Sequoia Capital and Yiheng Capital on the $180 million take-private of Le Gaga Holdings Limited.
Lenovo Group Ltd. in its $2.9 billion acquisition of the Motorola Mobility smartphone business from Google Inc.
Suez Environnement, together with NWS Holdings Limited, in their $612 million sale through their joint venture of an indirect minority interest in Companhia de Electricidade de Macau – CEM, S.A.
Ardian Investment in the restructuring of its convertible bond in Sage International Group and the subsequent issue to Ardian of exchangeable notes in Sage's spin-off business.
Ontario Teachers' Pension Plan Board in its acquisition of a minority stake in Snapdeal.
GIC in the sale of its equity interest in HKBN as part of HKBN's IPO on the Hong Kong Stock Exchange. Other various co-investments by GIC.
The committee of independent directors of Xueda Education Group in the $350 million take-private of Xueda by Xiamen Insight Investment Co., Ltd.
Providence Equity Partners, as part of the investor group in Young Lion Holdings Limited, in the group's acquisition of a 26% stake of Television Broadcasts Limited.
Unitas Capital on the sale of Air International Thermal Systems to Nanjing Aotecar New Energy Technology.
TPG Growth and TPG Special Situations Partners in the acquisition of a minority stake in Spotify Technology S.A.
IMS Health Holdings, Inc. in its $17.6 billion all-stock merger of equals with Quintiles Transnational Holdings Inc.
EQT Infrastructure in its acquisition of Direct ChassisLink Inc. from Littlejohn & Co.
F.A.B. Partners LP in its $333 million take-private of CIFC LLC.
Ministry Brands, LLC (a portfolio company of Insight Venture Partners) in its acquisition of Abila, Inc.
Public Sector Pension Investment Board in connection with a PIPE investment in Virtu Financial, Inc. to finance in part Virtu's pending $1.4 billion acquisition of KCG Holdings, Inc.
Prior to coming to New York, Ms. Lee practiced out of Weil's Hong Kong office. Ms. Lee received her B.A. at Yale University and her M.Phil. at the University of Oxford, followed by her legal education in London at BPP Law School and the College of Law.
Firm News & Announcements
Firm News & Announcements