Biography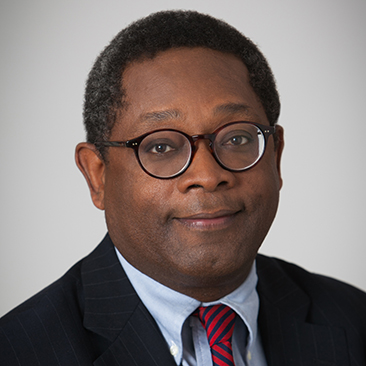 Derrick Cephas is head of Weil's Financial Institutions Regulatory practice and is based in New York. Mr. Cephas has broad‑based experience in representing commercial banks, thrift institutions, bank holding companies, foreign banking corporations and non-financial and quasi-financial entities (including technology and processing companies) whose operations are subject, in part, to regulation by U.S. bank regulatory agencies and in a wide range of regulatory and transactional matters, including strategic planning, general regulatory and compliance issues, acquisitions and dispositions (including regulatory compliance due diligence), formation of de novo banks, product development, defense of bank regulatory enforcement actions, regulatory examination preparation, risk management and internal controls issues, issuance of debt and equity securities, obtaining regulatory authority to exercise expanded powers, officer and director fiduciary duty issues and the negotiation of and compliance with supervisory orders.
Recently, Mr. Cephas has spent a considerable amount of time counseling clients with respect to compliance with the Dodd-Frank Act, particularly regarding the requirements relating to resolution planning and Volcker Rule compliance. He also counsels banks with respect to various matters arising under the New York Banking Law, including the New York "ring fencing law" and the conversion of federally chartered banks and thrifts to New York state charter.
Prior to joining Weil, Mr. Cephas served as President and Chief Executive Officer of Amalgamated Bank, a commercial bank headquartered in New York City. Before this executive role, he was a banking and corporate law partner in the New York office of Cadwalader, Wickersham & Taft. Prior to Cadwalader, Mr. Cephas served as the Superintendent of Banks for the State of New York from 1991 to 1994. While Superintendent of Banks, he was nationally recognized for his leadership in several areas of bank regulatory reform, including the creation and implementation of a more rational and hospitable regulatory and supervisory environment for foreign banks to do business in the United States, the revision of regulations governing the conversion of mutual thrift institutions to stock form and the enactment of interstate branch-banking legislation.
Mr. Cephas has significant experience in public policy matters relating to the banking industry. He is a member of the Board of Directors of Signature Bank and a former member of the Board of Directors of the Dime Savings Bank of New York, Merrill Lynch International Bank and D.E. Shaw & Co. Inc. He is currently a Director of the Fresh Air Fund and Empire State Development Corporation. He has testified numerous times before the New York State Legislature, the U.S. Congress, financial institutions regulatory agencies and other similar bodies.
In 2018, Mr. Cephas was named as one of the "Most Influential Black Lawyers" in America by Savoy magazine. He is also recognized as a "Highly Regarded" lawyer for Banking and Financial Services Regulatory in the U.S. by IFLR1000.
Awards and Recognition, Guides and Resources