Biography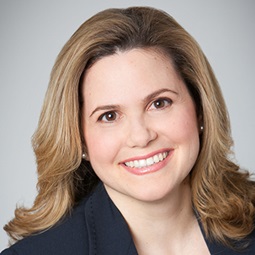 Debora Hoehne is counsel in the Restructuring Department of Weil, Gotshal & Manges LLP.
Debora
represents debtors, creditors, lenders, equity interest holders, and acquirers of assets in all aspects of distressed and insolvency situations. Her experience includes a broad range of transactional and litigation matters across a variety of industries, including insurance, retail, oil & gas services, manufacturing, real estate, telecommunications, power generation, and professional services.
Debora
has significant experience with state court insurance proceedings and restructuring work in the financial guaranty insurance arena.
Debora maintains an active pro bono practice. She was awarded the Sanctuary for Families Above and Beyond Pro Bono Achievement Award for her trial court and appellate advocacy on behalf of a domestic violence victim. Recently, she successfully represented a domestic violence victim in obtaining release on parole. For several months each year, Debora coaches a high school mock trial team from Edward R. Murrow High School in Brooklyn to prepare them to compete in the Justice Resource Center's annual moot court competition. Debora has also coached a team for the Justice Resource Center's international moot court competition that won the competition held at the Hague. She is a regular contributor to the Weil Restructuring Blog.
Debora joined Weil as a summer associate in 2006. She clerked for the Honorable Peter K. Leisure in the United States District Court for the Southern District of New York during the 2008-2009 court term.
Debora received her B.A., magna cum laude, from Occidental College and completed post-graduate studies in Italy on a Fulbright Scholarship. She graduated magna cum laude and Order of the Coif from Fordham University School of Law, where she was Senior Articles Editor of the Fordham Law Review.
She is fluent in Italian and proficient in Spanish.
Debora has played a role on a number of teams advising:
Debtor/Company-Side Experience:
Norwegian Air Shuttle ASA and its affiliate, Arctic Aviation Assets DAC, in their U.S. chapter 15 cases to obtain recognition of the restructuring of $5.9 billion of liabilities through Irish examinership and Norwegian reconstruction proceedings.
Briggs & Stratton Corporation, the world's largest small engine producer and a leading U.S. manufacturer of power generation, lawn and garden turf care, and job site products, in its chapter 11 case involving over $500 million in funded debt.
Ditech Holding Corporation, one of the nation's largest mortgage servicers, and certain of its affiliated debtors in obtaining confirmation of their chapter 11 plan, including briefing novel issues related to the sale under the plan of reorganization.
GulfMark Offshore, Inc., a provider of offshore support vessels to oil and gas companies, in its prearranged chapter 11 restructuring of roughly $730 million in total debt.
Blockbuster LLC, in its chapter 11 cases, including its $407 million sale under section 363 to Dish Network.
Advanta Corp., a business credit card lender, in its chapter 11 restructuring, including the successful negotiation of a settlement of tax issues with the FDIC that facilitated significant recoveries for Advanta's unsecured creditors.
LandSource Communities Development LLC, a land development company, in its chapter 11 restructuring, with $1.24 billion of debt. The reorganized Company emerged from bankruptcy as Newhall Land Development, LLC.
Pyramid Management Group, in the out-of-court restructuring of a $550 million loan for the Palisades Center in West Nyack, New York.
A portfolio company of a private equity firm, in its out-of-court restructuring.
Confidential Representations: several confidential representations of Fortune 500 and other large companies in connection with corporate restructuring and ring-fencing liabilities.
Creditor/Acquiror/Lender/Other Experience:
Term Loan Agent, DIP Term Loan Agent and Term Loan Lenders in the chapter 11 cases of Bumble Bee Parent, Inc., and its affiliated debtors, a major North American packaged foods company, including as back-up credit bidder in the company's section 363 sale process.
Johnson & Johnson, as a creditor in the mass tort chapter 11 cases of Imerys Talc America, Inc., which filed for chapter 11 as a result of thousands of personal injury lawsuits.
Culligan International Company, a portfolio company of Advent International, in its acquisition of OASIS Corporation from the Zohar Funds.
Ambac Assurance UK Limited, as financial guarantor in the Irish Scheme and chapter 15 case of Ballantyne Re plc, an Irish SPV that holds numerous contractual obligations/benefits related to reinsurance of life insurance policies, in its efforts to retire approximately $1.92 billion in outstanding notes. Finalist for IFLR Restructuring Transaction of the Year 2020.
Ambac Assurance Corporation, in the state court rehabilitation of its Segregated Account.
National Public Finance Guarantee Corporation, in connection with the Title III case of the Puerto Rico Electric Power Authority.
AK Steel in the negotiation of its supply contract and equity investment in the chapter 11 case of Magnetation.
GECC, in connection with the unwinding of a prepetition receivables facility in the chapter 11 cases of Alpha Natural Resources.
Health Republic Insurance of New York, one of 23 co-ops across the U.S. that began with the Affordable Care Act, in receivership proceedings following its abrupt shut down at the end of 2015.
Superintendent of Financial Services of the State of New York, as Rehabilitator of FGIC in the first rehabilitation proceeding involving a financial guaranty insurance company in New York (and the second such proceeding in the United States at the time).
Financial Guaranty Insurance Company (FGIC), as a creditor in the chapter 9 case of the City of Detroit, including defending against the City's efforts to invalidate over $1.45 billion of pension debt and objecting to confirmation of the City's plan of adjustment.

Bayside Capital

and PennantPark Investment Corp., as secured lenders and equity holders in the chapter 11 cases of DirectBuy Inc. and its affiliates, including in connection with the stalking horse purchase agreement for the section 363 sale of the company.

Gores Group

, as a creditor and equity holder in National Envelope's chapter 11 cases.

J.C. Flowers & Co. LLC

, as secured lender and equity holder in the chapter 11 and chapter 7 cases of Affirmative Insurance Holdings, Inc. and its affiliates.
HNA, a Chinese aviation company, in connection with the successful purchase in a 363 sale of substantially all of the assets of AirFastTickets, a proprietary airline ticketing platform.
Lehman Commercial Paper, Inc. (LCPI), as administrative agent and collateral agent in a $575 million senior secured term facility, in the chapter 11 cases of Hawaiian Telcom Communications, Inc. and its affiliates, the then-leading provider of telecommunication services in Hawaii.
Awards and Recognition, Firm News & Announcements
Firm News & Announcements