Biography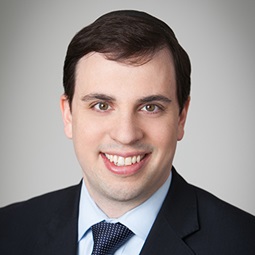 David Yolkut is counsel in Weil's Complex Commercial Litigation and Appellate Litigation practice groups. He focuses on a wide variety of complex disputes, including high-stakes First Amendment and other constitutional issues, contract, fraud, antitrust class actions, DOJ and other governmental investigations, intellectual property rate-setting, copyright infringement, defamation, civil RICO, Article 78, and the False Claims Act. David has particular expertise in matters of critical importance to the media and entertainment industry, and he regularly counsels several of the largest television programmers in the country.
David has played a central role in many high-profile victories in courts nationwide – including the U.S. Supreme Court and the New York Court of Appeals – and he has deep experience in every stage of the litigation and appellate process, including taking and defending depositions, briefing motions at every stage of practice, arguing dispositive motions and appeals, and trial examinations. David has been recognized for his work as a "Rising Star" by New York Super Lawyers in 2015 and 2016.
His notable representative experience in these and other areas includes:
Media and Entertainment
David has represented and counseled media conglomerates, broadcast and cable television networks, and satellite and digital music services in significant, high-dollar value litigations, including:
Successfully representing Discovery Communications and Animal Planet in a multi-million dollar breach of contract suit – including securing a favorable bench ruling in Maryland federal court following a multi-week trial, and upholding that victory on appeal before the Fourth Circuit – in a case brought by a former television distributor involving rights under a licensing agreement for various Discovery channels.
Defending Discovery Communications in a breach of contract, copyright, and trademark infringement suit in California federal court arising out of Discovery's termination of its relationship with a television production company.
Securing highly favorable sound recording royalty rates for Pandora Media for the 2016-2020 license period, impacting billions of dollars in royalty payments, following a six-week trial before the Copyright Royalty Board.
Representing Univision Communications in a high-profile programming dispute with cable operators concerning the implications of significant cable operator acquisitions and mergers, which was successfully resolved by settlement.
Representing Univision Communications in a programming dispute brought by Dish Network alleging breach of contract in connection with Univision's offering of a select number of Liga MX soccer matches via a new English-language service on Facebook.
Prevailing for ESPN as lead associate in a 2013 jury trial in federal district court in New York in a $150 million-plus lawsuit brought by Dish Network alleging breaches of certain terms of a licensing agreement.
Prevailing for ESPN, ABC Cable Networks Group, and other Disney-related entities as lead associate in a 2011 jury trial in New York state court against Dish Network in 2011, and also securing summary judgment on a counterclaim worth over $65 million.
Other representative clients include A&E Networks, Showtime Networks, and Scripps Networks.
Antitrust
David also has extensive experience defending Panasonic Corporation, Panasonic Corporation of North America, Toray Industries, JVC Kenwood, and other multinational companies in global antitrust cartel investigations, and related civil class action lawsuits.
Constitutional Law and Appellate Practice
David has been a key part of multiple high-profile appellate victories, including on matters of first impression:
Successfully represented the National Restaurant Association in a successful constitutional challenge, upheld on appeal by the New York Court of Appeals, to New York City's "soda ban," which prohibited certain establishments from selling sugar-sweetened drinks in containers that hold more than 16 ounces.
Successfully appealed to the U.S. Supreme Court on behalf of Schindler Elevator Corporation, helping to secure an important victory for the company in a case that interpreted the "public disclosure" bar of the False Claims Act.
Successfully represented the Port Authority of New York and New Jersey in a high-profile appeal to the New York Court of Appeals that led to the reversal of an intermediate appellate court's decision finding the Port Authority liable for damages caused by the 1993 terrorist attack at New York's World Trade Center.
Member of team representing ESPN and Disney that won – on summary judgment and subsequently affirmed on appeal – dismissing all claims in a defamation and false light lawsuit brought by boxing promoter Don King claiming more than $1.0 billion in damages.
Amicus curiae counsel to the Fund for Modern Courts in support of former Chief Judge Judith Kaye's successful lawsuit against the Governor, New York Senate and New York State Assembly concerning inadequate judicial salaries for New York's judges. The New York Court of Appeals affirmed the Chief Judge's victory at the trial court and appellate division, finding as a matter of law that Defendants' long-standing practice of holding judicial compensation hostage to ancillary political considerations violates the separation of powers doctrine of the New York State Constitution.
David also has an active pro bono practice, where he focuses extensively on religious freedom cases. He has successfully represented the East End Eruv Association and the Bergen Rockland Eruv Associations in a series of high-profile federal civil and constitutional rights cases against three municipalities in Long Island, NY and three municipalities in Bergen County, NJ – all regarding the establishment of an eruv. In 2015, David's team prevailed before the Second Circuit, which held that the installation of an eruv in Westhampton Beach, New York does not violate the Establishment Clause of the U.S. Constitution. Also in 2015, David's team obtained an Article 78 judgment annulling and reversing the determination of the Town of Southampton's Zoning Board, which had arbitrarily found that the use of plastic "lechis" in connection with the installation of an eruv constituted prohibited "signs" under local sign ordinance. In 2018, after David's team filed similar lawsuits in the District of New Jersey, the Township of Mahwah and the Borough of Montvale each agreed to cease their efforts to halt the expansion of an eruv. Most recently, his team secured for the Congregation Shomrei Torah of Clifton, NJ one of the largest-ever recoveries under the federal Religious Land Use and Institutionalized Persons Act in connection with years-long delays and disparate treatment by the Clifton Planning and Zoning Boards that prevented the Congregation from building a house of worship. Under the terms of the settlement, which was mediated by a former New Jersey State Attorney General, Clifton will pay the Congregation $2.5 million and construct a sidewalk adjacent to the property where the house of worship will be built.
Among other pro bono matters, David has also been appellate counsel to Alianza Dominicana, Inc., a non-profit community development organization that partners with youth, families, and public and private institutions to revitalize economically distressed neighborhoods.
David is a member of the American Bar Association and the New York State Bar Association, where he is a member of the Entertainment Arts & Sports Law Section, and the Committee on Television and Radio. He has authored several articles and CLEs on legal issues pertaining to the cable and satellite television industry, including MFN clauses, cord-cutting, channel bundling, a la carte rights, and emerging technologies.
David received his B.A. from Yeshiva University, summa cum laude. He received his J.D. from the University of Pennsylvania Law School.
Firm News & Announcements, Latest Thinking
Firm News & Announcements