Biography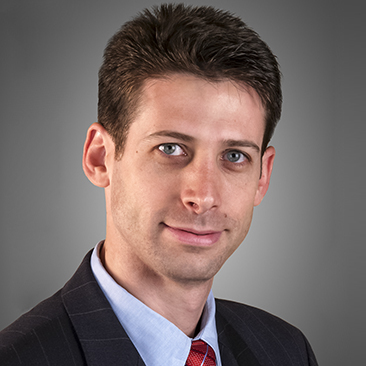 David Fertig is a partner in Weil's Complex Commercial Litigation practice, where he has more than 20 years of experience representing companies and their most senior executives in high-stakes disputes, both in state and federal courts around the country as well as in domestic and international arbitration proceedings. His multi-disciplinary practice spans the full spectrum of commercial litigation and counseling, from contract and intellectual property issues to matters involving fraud and other business torts; from matters arising under antitrust, labor and employment laws, to bankruptcy, real estate and insurance litigation. He regularly advises and advocates on behalf of companies across a broad range of industries, with significant experience in the life sciences, technology, media and entertainment, private equity, financial services, information, infrastructure, retail, real estate and insurance sectors.
During his more than two decades in practice, Mr. Fertig has developed a reputation for protecting the interests and core assets and investments of some of the world's most sophisticated companies through a combination of sound pre-litigation advice and zealous trial advocacy, including in class actions, "mass" actions and multi-district litigation (MDL) proceedings.
He frequently advises and litigates on behalf of clients with respect to licensing and joint venture agreements, and has extensive experience litigating disputes arising from the actual or threatened termination of expiring and/or failed collaborations. Mr. Fertig has handled such matters in the pharmaceutical, infrastructure, media and entertainment, information and technology, investment advisory and real estate industries, including for such well-known companies as Sanofi, Eli Lilly, General Electric, Thomson Reuters, Macquarie Capital and Lehman Brothers. Mr. Fertig also regularly counsels clients with respect to, and defends them against, actual and potential liability for fraud, breach of fiduciary duty, defamation, tortious interference, unfair and deceptive trade practices, and other forms of unfair competition.
Mr. Fertig routinely counsels investment firms and their executives on corporate governance issues and risk avoidance/mitigation, particularly in the context of investments, acquisitions and divestitures. Indeed, Mr. Fertig has provided such counseling to some of the world's most recognizable private equity sponsors, venture capital firms, hedge funds and investment managers, including Thomas H. Lee Partners, Providence Equity, American Securities, Avista Capital Partners, PSP Investments, H2 Capital Partners, Hayfin Capital, American Securities, Fortress Investment Group, MC Credit Partners.
Mr. Fertig also possesses significant expertise in the area of trade secrets and restrictive covenants, and regularly counsels, prosecutes and defends businesses with respect to claims involving the actual or threatened violation of non-compete, non-solicitation and non-disclosure agreements, and/or the actual or threatened theft of confidential and proprietary information or technology. He has successfully secured injunctions enforcing restrictive covenants and protecting trade secrets on behalf of numerous clients, including the Marsh & McLennan Companies and HMS Holdings Corp., and he has defeated similar requests, and claims of trade secret misappropriation, on behalf of numerous other clients, including Sanofi, L3 Technologies, Inc. and Intrepid Solutions & Services, Inc.
Mr. Fertig also maintains a robust practice with regard to other forms of intellectual property as well, routinely advising and representing clients with respect to matters involving the ownership, licensing and/or infringement of copyrights, trademarks and patents.
In addition, Mr. Fertig possesses substantial experience representing and advising clients in labor and employment matters, including disparate treatment and disparate impact discrimination litigation, wage and hour litigation, ERISA and related employee benefits litigation, and claims arising from corporate reorganizations. Mr. Fertig also has significant experience litigating real estate, antitrust and insurance disputes, as well as extensive bankruptcy litigation and advisory experience, having counseled numerous distressed companies and their creditors with respect to pre-bankruptcy options and strategy, and having represented both debtors and creditors in various contested proceedings—including valuation disputes, stay enforcement proceedings, avoidance and turnover actions, and contested confirmation proceedings—in Chapter 11 and Chapter 7 cases.
Mr. Fertig's notable representative experience in each of the above areas includes:
Licensing & Breach of Contract Disputes
Secured multi-million dollar arbitration award on behalf of global pharmaceutical company Sanofi following a private, ad hoc arbitration arising out of a dispute concerning fees payable under a license agreement between Sanofi and a competing multinational pharmaceutical company relating to the use of certain patented technology in a combination drug and delivery device product.
Defended global pharmaceutical firm Sanofi and its German affiliate in a multi-million dollar breach of contract and misappropriation of trade secret dispute with a California-based biotech firm following Sanofi's termination of their multi-hundred million development and license agreement relating to the discovery, development and commercialization of a potential first-in-class Type 2 diabetes treatment.
Represented pharmaceutical giant Sanofi and its German affiliate in a fraud, breach of contract and breach of warranty dispute with a Pennsylvania-based biotech firm arising out of a multi-hundred million exclusive licensing agreement relating to the research, development, manufacture and commercialization of a potentially novel diabetes therapy.
Represented media and information firm Thomson Reuters in a dispute with a major exchange relating to alleged breaches of a license agreement between the parties, pursuant to which Thomson Reuters was granted a worldwide, non-exclusive license to distribute the exchange's proprietary content and global market data packages across Thomson Reuters' suite of information delivery products.
Represented pharmaceutical company Sanofi in a dispute arising out of its termination of a multi-hundred million dollar licensing agreement with a biotech company, pursuant to which Sanofi was granted the exclusive, worldwide rights to develop, manufacture and commercialize a potentially new form of diabetes treatment, following clinical testing of the compound which yielded questionable safety data.
Represented Eli Lilly's animal health business, Elanco, in a dispute with a contract manufacturing organization (CMO) arising from the latter's refusal to remediate contamination issues at its manufacturing facility, and its subsequent threat to close its facility and cease production, leading to threatened shortage of supply of a key new pharmaceutical product.
Represented General Electric and its Packaged Power business in a multi-million breach of contract action arising from the alleged breach and termination of a contract for the manufacture and sale of combustion turbines, generators and related power generation equipment to an Argentinian joint venture.
Represented General Electric Company's global infrastructure business in a breach of contract dispute arising from its refusal to close on the sale of its worldwide hydroelectric power generation business to a privately-held Argentinian conglomerate following the failure of certain closing conditions set out in the parties' Stock and Asset Purchase Agreement.
Successfully represented long-term care insurers Penn Treaty American Corporation and Penn Treaty Network America Insurance Company in a multi-million dollar arbitration against their reinsurer arising from the reinsurer's purported termination of certain quota share and "excess of time" reinsurance treaties between the parties.
Successfully represented cosmetics companies Cosmair, Inc. and Redken Laboratories in a AAA arbitration arising common law and statutory claims for wrongful termination of a non-exclusive distributor agreement
Joint Venture Disputes
Represented asset management firm Ospraie Management, LLC in dispute over Ospraie's limited partner rights and its participation rights in management fees and carried interest earned by "spin off" fund that received seed funding from Ospraie.
Represented a commercial and residential real estate developer, and its founder and managing member, in $25 million breach of contract, breach of fiduciary duty and accounting action brought by co-founder of firm and limited partner arising from alleged misallocation of income and tax liabilities in connection with dissolution of limited liability company
Secured arbitral award, following an ICDR arbitration, prohibiting multinational pharmaceutical company Sanofi's joint venture partner from terminating the parties' global collaboration agreement, and Sanofi's multi-billion dollar rights thereunder, relating to the promotion, marketing, sale and distribution of Sanofi's then-flagship pharmaceutical product.
Defended Macquarie Capital (USA), Inc., the advisory and capital-raising services arm of Australian multinational investment bank and financial services firm Macquarie Group, and various of its officers, against claims of fraud, breach of contract and breach of fiduciary duty arising from allegations they engaged in a scheme to seize control of a business from a client, and then refused to fund the business in violation of their contractual and fiduciary obligations, rendering the client's equity in the business worthless.
Represented pharmaceutical company Sanofi in a $320 million ICC arbitration involving breach of contract and breach of fiduciary duty claims arising from royalty and profit-sharing dispute, tax dispute, and dispute regarding marketing and supply obligations following voluntary product recall under a global alliance relating to the manufacture, marketing and sale of various flagship cardiovascular drugs.
Represented media and information firm Thomson Reuters in a dispute with its former joint venture partner, a well-known online content aggregator/business news and research service, arising out of an alleged breach of a content distribution restriction agreement under which Thomson Reuters agreed to refrain from licensing certain of its proprietary content to certain competing markets during a contractually-defined period of exclusivity.
Secured arbitral award, following a AAA arbitration, dismissing all claims against Lehman Brothers Inc. and awarding it costs and fees, in a multi-million dollar arbitration involving claims by a joint venture partner that Lehman breached its fiduciary duties, as well as the terms of their joint venture agreement, by negligently mismanaging a joint venture to develop residential real estate and depriving the partner of a the right to exercise an option with respect to property over which it allegedly held a right of first refusal over.
Business Tort Litigation
Defended Macquarie Capital (USA), Inc., and various of its affiliates and officers against claims of fraud, tortious interference, defamation and prima facie tort in connection with their acquisition by merger of certain interests in the Advantage Rent-a-Car business and the subsequent alleged ouster of the CEO of that business
Successfully defended global equity asset manager Longview Partners and its investment adviser affiliates against multi-million dollar claims for breach of contract, unjust enrichment, civil conspiracy, and unfair and deceptive trade practices, arising from their refusal to pay fees demanded by an exclusive third-party placement agent.
Successfully defended Lehman Brothers against tortious interference, breach of contract and third-party indemnity claims in an action by a insurance adjuster arising from a $120 million insurance claim possessed by Lehman's joint venture partner.
Represented insurers UnitedHealth Group, Oxford Health Group and their affiliates in twin class actions by Connecticut and New York healthcare providers who challenged United's and Oxford's post-merger integration of their physician networks as an unfair trade practice, an unfair insurance practice, an illegal tying and group boycott arrangement, and a violation of "in network" physicians' participation agreements.
Represented insurers UnitedHealth Group, Oxford Health Group and their affiliates in putative class action brought by "in-network" Connecticut physicians, asserting claims of conspiracy, breach of contract, libel, tortious interference with business expectancy, and unfair trade practices arising out of implementation of the "UnitedHealth Premium Designation Program," a physician designation program designed to identify "in network" physicians who meet or exceed recognized quality and cost-efficiency standards.
Represented General Electric Capital Corporation (now GE Commercial Equipment Finance, a division of General Electric's Commercial Finance business) in multidistrict litigation proceedings arising out of an alleged multi-million dollar fraudulent investment scheme involving the purported sale and lease of commercial equipment.
Corporate Governance & Risk Avoidance/Mitigation Counseling
Advised PSP Investments regarding potential litigation exposure and risks associated with its investment in a leading insurance broker and its investment and interests in a major satellite communications company.
Advised lender and alternative asset manager Hayfin Capital regarding litigation risks, corporate governance issues and fiduciary obligations arising from its acquisition and exercise of preferred interests and board seats in connection with the management and sale of a distressed portfolio company.
Advised Providence Equity Partners with respect to litigation risks associated with the firm's multi-hundred dollar investment and acquisition of a majority stake in a third-party provider of digital media measurement and authentication services and analytics.
Advised contract research organization and THL portfolio company inVentiv Health and its executives on corporate governance and risk mitigation issues relating to the formation of, and investment in, special purpose vehicles in connection with the entrance into and performance of a collaboration and royalty agreement with a multinational biopharmaceutical company.
Advised and represented Providence Equity Partners portfolio company Vector Solutions, a SaaS-based provider of digital compliance and professional development training solutions with respect to the termination of a mutual enterprise re-seller agreement and non-compete obligations
Advised American Securities Company with respect to potential litigation exposure and risks associated with its $2.5 billion acquisition of an air medical transportation company and its potential investment in two companies with significant potential asbestos liabilities.
Trade Secret & Restrictive Covenant Litigation
Defended aerospace and defense contractor L3 Technologies, Inc. against tortious interference and misappropriation of trade secrets claims arising from its hiring of a senior executive formerly employed by—and allegedly bound by a non-compete and other restrictive covenants in favor of—another major aerospace and defense contractor.
Represented legal process outsourcing company DTI, and its affiliate Epiq Systems, Inc., in the successful enforcement of non-compete, non-solicitation and non-disclosure covenants against a former key account executive who resigned to become the vice-president of global legal solutions for a competitor.
Secured an injunction on behalf of healthcare cost containment provider HMS Holdings Corp. against a competitor and several former employees who orchestrated and participated in an en masse departure in connection the competitor's efforts to re-enter the market following the sale of its operations to HMS, prohibiting the competitor and the former employees from using or disclosing HMS's trade secrets, soliciting or performing any third party liability cost containment work, or soliciting any current or former HMS employees.
Secured the dismissal of unfair competition, tortious interference, and misappropriation of trade secret claims against Intrepid Solutions & Services, Inc., a defense intelligence and technology contractor, following its hiring of a competitor's chief intelligence officer and its alleged use of the competitor's confidential and proprietary information in connection with a competitive bid to secure from the U.S. Army a $50 million biometrics intelligence contract.
Secured a preliminary injunction on behalf of insurance broker Marsh USA Inc. and its affiliate, Marsh & McLennan Companies, prohibiting the former managing director and head of Marsh's Hawaii office from directly or indirectly soliciting Marsh's customers, recruiting its employees, or using or disclosing any of its trade secrets—in violation of various post-employment restrictive covenants—following his defection to competitor Aon Risk Services.
Copyright, Trademark & Other Intellectual Property
Represented not-for-profit developer of educational curriculum, EL Education, Inc., in copyright infringement action against global consulting firm Public Consulting Group, Inc., and related dispute with publisher, arising from sale of Grades 3-5 ELA Curriculum developed for NYSED under subcontract with PCG.
Counseled pharmaceutical company Sanofi on range of copyright and IP issues, including: copyright infringement claims asserted by a stock photo company; licensing of proprietary instructional videos for use by government agencies; registration issues pertaining to co-authorship of copyrightable works crated as part of joint venture; and IP ownership issues arising from collaboration with, and assignments from, University professors.
Successfully defended Disney Enterprises, Inc., Tower Records, Borders, Inc., and Sam Goody, among others, in a copyright infringement lawsuit arising from a musical composition featured in the movie 'The Lion King II: Simba's Pride."
Secured summary judgment and permanent injunctive relief on behalf of the National Football League Players' Association and its for-profit licensing subsidiary, Players, Inc., enjoining operators of fantasy football websites and other online aggregators and merchandisers from exploiting the names, likenesses and biographical information of NFL players in violation of the NFLPA's exclusive "group licensing rights."
Defended Gruner + Jahr USA Publishing, Inc. in a lawsuit brought by a professional model alleging defamation, intentional infliction of emotional distress, negligence, and violation of New York Civil Rights Sections 50 and 51 arising from the use her image in a fictional editorial published in YM magazine.
Represented fashion designer and cosmetics manufacturer Carolina Herrera, Ltd. in proceedings before the U.S. Patent and Trademark Office and the Trademark Trial and Appeal Board (TTAB) relating to the registration of various trademarks sought by the company over the objection of the USPTO.
Represented fashion and fragrance house Puig, USA in proceedings in federal court and before the World Intellectual Property Organization (WIPO) relating to the alleged infringement of its Paco Rabanne®, Nina Ricci® and Carolina Herrera® trademarks on unauthorized websites.
Represented private equity firm Odyssey Investment Partners in proceedings before the USPTO and TTAB relating to the registration of various trademarks sought by the firm over the objection of the USPTO and the cancellation of marks alleged to be confusingly similar.
Labor & Employment Litigation
Represented modeling agency Elite Model Management in industry-wide class action alleging that Elite and other well-known modeling agencies violated the New York Labor Law, breached their contractual and fiduciary duties, and committed fraud by failing to pay models they manage minimum and other wages and by systematically concealing the usage of the models' images and withholding payments relating to such usages.
Conducted investigation, into provided advice and counseling concerning, allegations of disparate treatment and disparate impact discrimination leveled against a major railroad in connection with the reorganization and re-titling of its non-agreement workforce and the adoption of a revised compensation program.
Represented a class of current and former employees of the Long Island Lighting Company (LILCO) in a certified and ultimately successful class action seeking injunctive, declaratory and monetary relief for alleged violations of the ERISA, USERRA, New York's Labor Law and New York's Military Law, as well as for fraud, breach of fiduciary duty, negligence and unjust enrichment, arising from LILCO's failure to credit class members with service time for purposes of calculating their pension benefits as a result of class members' withdrawals of contributions to the LILCO pension program and/or time spend on military leave.
Antitrust Litigation
Secured complete dismissal of claims against private equity firm Thomas H. Lee Partners in a nationwide antitrust class action alleging that THL and ten of the other largest private equity firms and investment banks in the world violated the Sherman and Clayton Acts by conspiring to artificially suppress the prices paid to shareholders of publicly-held companies in some of the largest leveraged buyouts that occurred between 2003 and 2007 through the use of horizontal agreements to allocate deals, rig auction bids and refrain from competition with one another.
Represented the Metropolitan Intercollegiate Basketball Association (MIBA), an unincorporated association of five New York City universities, in an antitrust action against the National Collegiate Athletic Association (NCAA), challenging as illegal group boycotts and as unlawful attempts at monopolization, various rules and bylaws promulgated by the NCAA that allegedly had the purpose and effect of eliminating competition in the lucrative market for pre- and post-season Division I college basketball tournaments, including the MIBA-sponsored Preseason and Postseason NIT Tournaments.
Insurance Litigation
Represented Lehman Brothers Inc.'s global real estate unit, and its joint venture partner, in a $120 million insurance coverage dispute with a syndicate of property and casualty insurers arising out of a claim for hurricane-related real property and business interruption losses sustained at a Caribbean resort property owned and operated by the joint venture.
Represented long-term care insurers Penn Treaty American Corporation and Penn Treaty Network America Insurance Company in a multi-million dollar arbitration against a reinsurer arising from the reinsurer's attempted termination of certain quota share and "excess of time" reinsurance treaties between the parties.
Represented long-term care insurer Penn Treaty American Corporation and its affiliates in multi-million dollar action alleging bad faith denial of insurance and breach of contract in connection with the termination of a policyholder's benefits under a contract for long-term care insurance.
Real Estate Disputes
Represented retailer Filene's Basement, Inc. in a breach of contract action against a well-known commercial developer and landlord arising from Filene's suspension of rent payments, and subsequent cancellation of its commercial lease, following the landlord's breach of "restricted use" covenants in connection with the leasing of adjacent space in a prominent retail shopping center.
Represented Daffy's, Inc. in a dispute with its commercial landlord and the NYC Department of Buildings & Landmarks Preservation Commission, arising from the landlord's refusal to cooperate in procuring a revised certificate of occupancy for leased premises as part of the landlord's efforts to thwart the assignment of, and thereby recapture, an undermarket lease.
Successfully defeated a commercial tenant's breach of contract and injunctive relief suit against landlord Yeshiva University arising from its exclusion of the tenant's non-unionized laborers from the building following a threatened strike by unionized contractors employed by the University.
Represented the 9/11 Widows and Victims' Families Association, and the 9/11 Tribute Museum in lower NYC, in Yellowstone injunction proceedings and related disputes with it commercial landlord and an exhibit fabricator and installation consultant arising from the museum's alleged payment defaults.
Bankruptcy Litigation
Represented fashion and accessory retailer Claire's Stores, Inc. in a valuation dispute and contested litigation proceedings relating to the ultimately successful confirmation of the company's Chapter 11 plan of reorganization, which restructured more than $2 billion in funded debt over the objection of secured holders of $222m second-lien debt.
Represented retailer Daffy's Inc. in contested motion practice and litigation relating to its voluntary Chapter 11 case, including contested motions relating to objections to the debtor's proposed plan of reorganization and litigation seeking to enforce, and to compel the performance of, certain executory contracts and unexpired real property leases central to the debtor's plan of reorganization.
Represented Lehman Brothers Inc. and its affiliated debtors in various Chapter 11 bankruptcy proceedings, including stay enforcement actions, setoff and avoidance actions, and actions relating to the prosecution and defense of claims by and against the debtors' estates arising from early termination of the debtors' multi-billion derivatives portfolio.
Represented General Electric Capital Corporation (now GE Commercial Equipment Finance, a division of General Electric's Commercial Finance business) in its capacity as a creditor of Commercial Money Center, Inc., a bankrupt equipment leasing outfit, in CMC's Chapter 7 liquidation proceedings.
Mr. Fertig joined Weil as a summer associate in 1996, and then as a full-time associate in September of 1997. Prior to joining the firm, he clerked as a summer intern for the Honorable Denise L. Cote, United States District Judge for the Southern District of New York, and from 1995 to 1996, he served as an intern in the United States Attorney's Office for the Eastern District of New York.
Mr. Fertig received his undergraduate degree in 1994 from Princeton University, where he was a William H. Cane Scholar and an Edward J. Bloustein Distinguished Scholar. He received his J.D. from Brooklyn Law School in 1997, where he was a Richardson Merit Scholar, a Markhoff Merit Scholar, and where he served as a notes and comments edited on the Brooklyn Law Review.
Awards and Recognition, Speaking Engagements, Guides and Resources, Firm News & Announcements, Latest Thinking
The Defend Trade Secrets Act: A Year in Review

Speaker(s): Gary D. Friedman and David R. Fertig

June 14, 2017 — Webinar — In this episode of Weil's Trade Secret Webinar series, partners Gary Friedman and David Fertig as they discuss the impact of the Defend Trade Secrets Act (DTSA) on the legal landscape and the state of the law one year after its passage.
Firm News & Announcements