Biography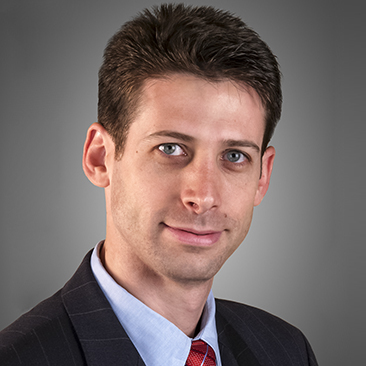 David R. Fertig is a partner in Weil's Litigation Department, where he has developed a reputation for partnering with global clients across industries to defend their most sophisticated, complex financial investments and secure their core business assets and technology – including, among others, Lehman Brothers' derivative positions, Sanofi's drug development pipeline, GE's international infrastructure and energy investments, and Thomson Reuters's market data and content licenses.
Mr. Fertig's practice spans complex commercial litigation, including class actions and MDL proceedings, in state and federal trial and appellate courts around the country, arbitration proceedings in a variety of domestic and international fora, intellectual property disputes, including before the US Patent & Trademark Office and Trademark Trial and Appeal Board, and pre-litigation counseling and alternative dispute resolution (ADR). He has litigated a broad array of matters for clients in the private equity, consumer and commercial finance, insurance, media, cosmetics, semiconductors and technology, pharmaceutical, and health care industries.
Over the past several years, Mr. Fertig has devoted a large share of his practice to defending long-standing client Lehman Brothers in a wide variety of bankruptcy-related litigation and ADR proceedings regarding the affirmative claims of the Lehman Estate pertaining to the former company's portfolio of derivatives and other complex financial instruments. He has previously defended the company and affiliates in multi-hundred million dollar disputes relating to insurance coverage, insurance claims adjustments, and real estate developments. In one notable arbitration involving breach of contract and breach of fiduciary duty claims, Mr. Fertig secured a favorable award, following a week-long hearing, that exonerated Lehman Brothers of any wrongful conduct and awarded the company all of the costs, expenses and attorneys' fees it incurred in defending against the petitioner's claims.
During this time, Mr. Fertig has also coordinated the defense of a number of other leading companies in a wide range of significant disputes that exemplify the broad scope of his practice. These include: the ongoing defense of Thomas H. Lee Partners in a putative nationwide class action alleging antitrust claims against leading private equity firms and investment banks that participated in "club" leveraged buyout (LBOs) transactions; the successful defense of Sanofi and its affiliates in disputes with certain of Sanofi's joint venture partners regarding multi-hundred million dollar contracts to promote, manufacture, market, and distribute leading pharmaceutical products; the successful representation of Intrepid Solutions and Services, a leading biometrics company and Department of Defense contractor, in defense of a trade secrets and restrictive covenants action brought by a competitor regarding Intrepid's hiring of the competitor's Chief Intelligence Officer; and the successful representation of GE in a multi-million dollar breach of contract dispute arising out of the termination of power generation equipment manufacturing contract. He also has maintained an active insurance litigation practice in which he has defended companies like Penn Treaty in high-value arbitration and litigation relating to, among other things, reinsurance treaties and alleged breach of contract and bad faith denial of insurance under long-term care policies.
Mr. Fertig also has extensive experience in the area of intellectual property, having counseled and represented numerous clients in the media, sports, entertainment and fashion industries. Among other notable representations in this area, Mr. Fertig has successfully represented: America Online, RealNetworks and Yahoo!, Inc. in trial and post-trial proceedings concerning the proper scope and reasonable fees for the licensing of online music from the American Society of Composers, Authors, and Publishers (ASCAP); Thomson Reuters in disputes with joint venture partners regarding news and content licensing agreements; ESPN in several breach of contract, unfair competition and trade secret cases; Disney Enterprises and certain music retailers, including Tower Records, Coconuts, Sam Goody and Borders, in a copyright infringement action arising out of the motion picture "The Lion King II: Simba's Pride"; the National Football League Players Association in a number of right of publicity cases relating to the unlicensed activities of various Internet websites; and a variety of cable television networks, including ESPN, MTV, Fox and The Discovery Channel in copyright infringement actions brought by ASCAP. Mr. Fertig has also successfully represented Healthology, Inc. and others in domain name disputes brought under the UDRP before the World Intellectual Property Organization, and he has likewise represented a number of clients, including Puig USA, Carolina Herrera, Ltd. and Odyssey Investment Partners LLC, in trademark disputes and other matters before the U.S. Patent and Trademark Office and the Trademark Trial And Appeal Board.
Other clients which Mr. Fertig has represented and/or counseled include GlaxoSmithKline, Cosmair/Redken, UnitedHealth Group and its various affiliates, Yeshiva University, and the Randall's Island Sports Foundation, Inc., among others.
Mr. Fertig joined Weil as a summer associate in 1996, and then as a full-time associate in September of 1997. Prior to joining the firm, he clerked as a summer intern for the Honorable Denise L. Cote, United States District Judge for the Southern District of New York, and from 1995 to 1996, he served as an intern in the United States Attorney's Office for Eastern District of New York.
Mr. Fertig received his undergraduate degree in 1994 from Princeton University, where he was a William H. Cane Scholar and an Edward J. Bloustein Distinguished Scholar. He received his J.D. from Brooklyn Law School in 1997, where he was a Richardson Merit Scholar, a Markhoff Merit Scholar, and where he served as notes and comments editor on the Brooklyn Law Review.
Mr. Fertig is a member of the Litigation Sections of the New York State and American Bar Associations.
Speaking Engagements, Firm News & Announcements, Latest Thinking
Firm News & Announcements