Biography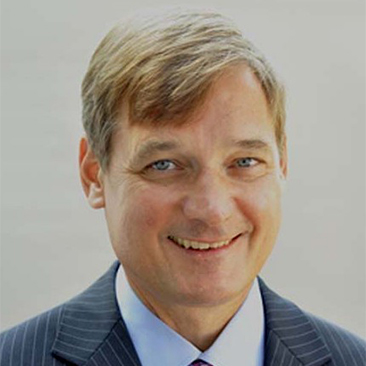 David Dederick is the Managing Partner of Weil's Budapest office. He has been practicing in Central and Eastern Europe for over two decades. Mr. Dederick specializes in international and cross-border mergers & acquisitions, private equity and real estate transactions, and has particular expertise in the energy, health care and communications sectors. He is consistently recognized and ranked as a leading lawyer in his main practice areas by leading law firm ratings guides, including Chambers, Legal 500 and IFLR 1000, as well as Best Lawyers.


Chambers Global describes Mr. Dederick as "admired for his long-standing presence and reputation in the region: 'He possesses great legal and market knowledge and is not afraid to tackle big decisions or give advice in difficult situations.'", while Chambers Europe refers to him as "a celebrated figure for private equity work across the region. Clients describe him as thorough, focused and extremely commercial." IFLR 1000 identify Mr. Dederick as the Budapest office's "M&A talisman" whose "experience has given the firm an esteemed track record". In addition, he was named "Lawyer of the Year" for Private Equity Law by Best Lawyers' 2014-15 edition.
Mr. Dederick has served as a guest lecturer at Eötvös Loránd University Law School in Budapest and at the Central European University Legal Studies Program.
Bar Admissions
Washington, D.C. Bar
Registered as a Foreign Legal Advisor with the Budapest Bar
International Bar Association member
Key Representations
Adriatic Marinas d.o.o
Development and financing of Porto Montenegro
Advised Adriatic Marinas d.o.o. in connection with development and construction matters and bank financing for the approximately EUR 300 million Phase I construction of Porto Montenegro, a super-yacht-based real estate development in Tivat, Montenegro. The cross-border project includes marina, resort, retail, hotel and residential developments.
CEZ
Formation of a strategic alliance with MOL
Represented CEZ, the Czech energy group, in the formation of a strategic alliance with the Hungarian oil company MOL, to create a 50-50% joint venture for a gas-fired power and heat generation business in Croatia, Hungary, Slovakia and Slovenia, with an upfront investment of approximately EUR 1.4 billion. In connection with this, also advised on the development of a CCGT power plant with approximately 800 MW in-built capacity.
Commercial Metals
Privatization of the Croatian steel industry
Represented Commercial Metals Company of the U.S. in the privatization of Croatian steel industry by the Croatian Privatization Fund, including representing CMC in its successful privatization bid for the steel mill, Valjaonica Cijevi Sisak d.o.o. The total transaction value was in excess of $90 million. Also represented Commercial Metals Company in the privatization bid for Croatia's other major steel producer, Željezara Split.
Fraport and Deutsche Bank / Budapest Airport
Privatization of Budapest Airport Rt.
Represented a consortium of Fraport AG, the operator of Frankfurt Airport and numerous other airports and related service businesses around the world, and Deutsche Bank AG in the privatization of Budapest Airport Rt. by the Hungarian State Privatization & Holding Company. The consortium was a leading bidder in an approximate EUR 1.8 billion transaction, the largest privatization in Hungary's history.
General Electric Company
Corporate restructuring of GE Hungary
Advised General Electric Company on the corporate restructuring of its Hungarian subsidiary, GE Hungary Zrt. The restructuring was related to the exploration of strategic alternatives for its Consumer and Industrial business.
GE Healthcare, GE Equity
Sale of Euromedic to Ares Life Sciences and Merrill Lynch
Represented GE Healthcare, as the largest supplier and commercial partner, and GE Equity, as shareholder, in connection with the EUR 800 million sale of Euromedic to Ares Life Sciences and Merrill Lynch Global Private Equity. The sale was one of the largest private equity transactions in the CEE region in 2008. N.M. Rothschild served as financial advisor.
Global Environment Fund
Private Equity Investment in Greenergy
Represented private equity client, Global Environment Fund, in two separate projects regarding the acquisition of Greenergy group and Exergy group, companies specializing in cogeneration and renewable energy systems.
Hungarian Ministry of National Development
Nabucco Pipeline Project
Advised the Hungarian Ministry of National Development on negotiations and contract matters concerning the Hungarian State's obligations in respect of the Nabucco Pipeline Project. This is an approximately EUR 10 billion international endeavor to construct a natural gas pipeline from Turkey to Western Europe via Hungary, Bulgaria and Romania.
Mid Europa Partners
Acquisition of the Invitel Group
Advised Mid Europa Partners in the approximately EUR 700 million acquisition of the debt and equity of the Invitel group, formerly known as HTCC. The deal was the largest private equity transaction in Hungary in 2009 and one of the largest and most complex in the CEE region.
NABI Autobuszipari Rt.
Sale of NABI, Inc. and the business assets of NABI, Rt.
We represented NABI Bus Industries Rt. and its U.S. subsidiary, North American Bus Industries Inc. in its approximately USD 115 million debt and equity restructuring. Conway, Del Genio, Gries & Co., LLC in New York and Numerica LLP in London were the financial advisors to NABI. The business, assets and bank debt were sold to private equity firm, Cerberus Capital Management, for an undisclosed sum in one of the major private equity transactions in Hungary in 2006.
Rockspring Property Investment Managers
Sale of Bank Center
Represented Rockspring Property Investment Managers in the sale of shares in project companies owning the Bank Center office complex in downtown Budapest. The Bank Center is widely regarded as the premiere office building in Budapest, and the disposition was the largest real estate transaction in Hungary in 2008.
Sanofi
Zentiva Joint Venture
Advised leading multinational pharmaceutical firm Sanofi in connection with an asset acquisition and a joint venture to produce generics in Eastern Europe with the Czech company Zentiva.
Awards and Recognition, Speaking Engagements, Guides and Resources, Latest Thinking, Firm News & Announcements
David Dederick Named to "Spotlight Table" for Corporate/M&A (Foreign Expert Based in Hungary) in USA

Award Brief — Chambers Global

David Dederick Named to "Spotlight Table" for Corporate/M&A (Foreign Expert for Central & Eastern Europe, USA) in Hungary

Award Brief — Chambers Global

David Dederick Named a "Leading" Lawyer for Projects & Energy in Central & Eastern Europe

Award Brief — Chambers Global

David Dederick Ranked Band 1 for Corporate/M&A and Private Equity in Hungary

Award Brief — Chambers Europe

David Dederick Named a "Leading" Lawyer for Corporate/M&A in Central & Eastern Europe

Award Brief — Chambers Global
Firm News & Announcements