Biography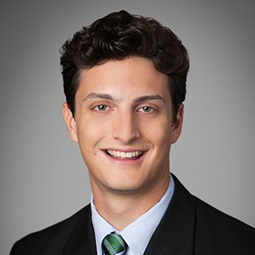 Daniel Musher is counsel in Weil's Washington, D.C. office and a member of the Firm's Patent Litigation practice. He has experience with district court patent litigation, 337 investigations before the U.S. International Trade Commission, and inter partes reviews before the U.S. Patent and Trademark Office.
Daniel has served on Weil teams representing companies such as Apple, Cisco, General Electric, Intel, and Under Armour, in litigation involving a diverse array of products and technologies, including GPS trackers, set-top boxes, smartphone transceivers, turbo jet engines, and wind farms. Among his other recent notable experience, in FastVDO LLC v. AT&T Mobility LLC et al., No. 3-16-cv-00385 (S.D. Cal.), Daniel helped draft a successful motion to stay pending inter partes review, buying time for a subsequent PTAB decision that invalidated all asserted claims. In addition, Daniel was part of Weil's trial team in Verinata Health, Inc., et al. v. Ariosa Diagnostics, Inc., et al., No. 3-12-cv-05501 (N.D. Cal.), which resulted in a $26.7 million trial win for client Illumina in a long-running case involving prenatal testing technology. Daniel also regularly serves on Weil teams that counsel clients with respect to potential patent litigation risks, and that assist clients in evaluating patent portfolios as part of corporate mergers and acquisitions.
Outside of his intellectual property practice, Daniel is deeply committed to pro bono work within the Firm. After joining Weil, he became the Firm's liaison for Clemency Project 2014, a nationwide initiative to identify non-violent offenders who are serving disproportionately large sentences, including life sentences, for low-level crimes when compared with current sentencing guidelines. One of his signature achievements came in 2016, when President Obama granted one of his team's petitions and commuted the client's life sentence after the client already had served 18 years in prison – a decision Daniel had the privilege of communicating to the client. Today, Daniel works with human trafficking survivors in order to help expunge criminal convictions that occurred while victims of trafficking.
Daniel was recognized in the 2021 and 2022 editions of Best Lawyers: Ones to Watch. He earned his J.D., cum laude, from The George Washington University Law School, where he was a Dean's Fellow, served as Notes Editor for the American Intellectual Property Law Association Quarterly Journal, and was a member of the Mock Trial Board. Daniel earned his B.A. in physics from Vanderbilt University, with a focus on astrophysics. After graduating, he spent a year conducting research in the school's Department of Physics & Astronomy on dark matter clustering in the universe.
In 2013 and 2014, Daniel's articles on electronic discovery were selected for publication by the ITC Trial Lawyers Association.
Awards and Recognition
Daniel Musher Recognized as Best Lawyers: One to Watch Honoree

Award Brief — Best Lawyers 2020-2022