Associate

Washington, D.C.
Biography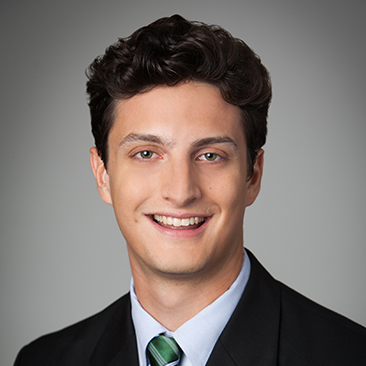 Daniel Musher focuses his practice on patent litigation in district courts as well as Section 337 investigations before the U.S. International Trade Commission. Notable representations include Apple Inc., Dow AgroSciences LLC, and Under Armour, Inc.
Mr. Musher has experience working with a wide range of technologies, including various computer software and hardware platforms, mobile devices and applications, commercial jet engines, and herbicide resistant genes.
Mr. Musher is also deeply committed to pro bono work within the firm, and is Weil's liaison for Clemency Project 2014, an initiative to identify and prepare petitions for clemency for non-violent offenders who are serving disproportionately large sentences, including Life sentences, for low-level crimes when compared with current sentencing guidelines.
Earning his J.D., cum laude, from The George Washington University Law School, Mr. Musher was a Dean's Fellow, served as Notes Editor for the American Intellectual Property Law Association Quarterly Journal, and was a member of the Mock Trial Board. He also acted as research assistant to esteemed Intellectual Property guru, Roger E. Schechter.
Mr. Musher earned his B.A. in Physics from Vanderbilt University with a focus on Astrophysics. After graduating, he spent a year conducting research in the school's Department of Physics & Astronomy on dark matter clustering in the Universe.
In 2013 and 2014, Mr. Musher's articles on electronic discovery were selected for publication by the ITC Trial Lawyers Association.
Firm News & Announcements
Firm News & Announcements