Biography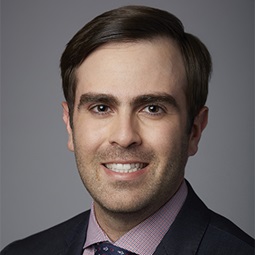 Corey Berman is counsel in Weil's Litigation Department and a member of the Firm's Complex Commercial Litigation practice.
Corey has significant commercial litigation experience across a broad range of disputes involving areas of the law such as class actions and class arbitrations, ERISA, business torts, contracts, fraud, and environmental litigation. Corey has assisted with the representation of clients in a broad range of industries, including investment banking, health care, insurance, media and entertainment, oil and gas, consumer products, and energy. In addition, Corey has been intimately involved in both the prosecution and defense of adversary proceedings in chapter 11 bankruptcy cases, and is part of a team of Weil attorneys that regularly represents Fortune 500 and other large companies including Repsol, Lehman Brothers, and UnitedHealth Group. He is directly involved in all aspects of cases, ranging from discovery and dispositive motions to litigation, including settlement and case resolution.
Corey has also been an active participant in the Firm's pro bono initiatives. Most recently, Corey was part of a team of Weil attorneys that advised a non-profit on structuring a proposal for Florida mayors and commissioners to enact common-sense firearm procurement requirements. Corey was also part of a team of Weil attorneys that represented two Florida citizens and a non-profit voting rights organization in their fight to stop the voting rolls purge in the lead-up to the 2012 election.
Corey graduated cum laude from New York University School of Law, where he was both a research assistant for Professor Arthur Miller's treatise, Federal Practice and Procedure, as well as a teaching assistant for Professor Miller's 1L Civil Procedure course. He was also an Article Editor for the NYU Annual Survey of American Law. Prior to law school, Corey graduated from the University of Florida in 2009 with a Bachelor of Arts degree in Economics and a Master of Science degree in Business Management. He is a member of the American Bar Association and the Florida Bar.
Firm News & Announcements
Firm News & Announcements