Biography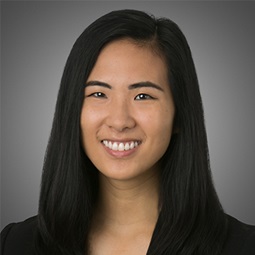 Connie Kuang is an associate in Weil's Structured Finance & Derivatives practice and is based in New York.
Connie
participates in advising issuers, underwriters, placement agents and collateral managers in all aspects of structured finance transactions, both in the United States and abroad.
Connie
has assisted in the securitization of a broad range of asset types, including aircraft, auto leases, rental car fleets, trade receivables, solar assets, whole business, unsecured consumer loans, insurance broker and administrator fees and commercial real estate and related leases. Her practice also has a strong focus on advising collateral managers in the U.S. on warehouse, new issuances and refinancings and resets of CLO transactions and in European CLO transactions from a U.S. regulatory perspective. In 2018,
Connie
completed a secondment at GSO Capital Partners consulting on CLO transactions.
Connie is very involved in Weil's pro bono efforts and has contributed to many projects, including screening dozens of applications for the Innocence Project to help exonerate the wrongly-convicted, guiding senior citizens through the application process for the Senior Citizen Rent Increase Exemption Program to help applicants avoid rent increases, representing clients through the U.S. naturalization application process and advising non-profits on incorporation matters.
Connie received her J.D. from Columbia Law School, where she was a Harlan Fiske Stone Scholar, and her B.A., cum laude, from Yale University.
Firm News & Announcements
Firm News & Announcements