Biography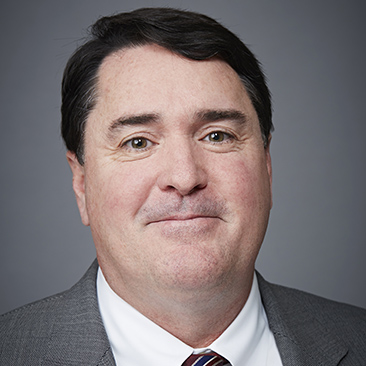 Christopher Cox is a Litigation partner in Weil's Silicon Valley office, where he leads the Firm's California complex commercial litigation practice. Mr. Cox has more than 25 years of experience litigating matters in state and federal courts in California and throughout the country, as well as in the binding arbitration forum. He also counsels both domestic and international clients on a wide variety of intellectual property, employment, and other litigation matters. Mr. Cox also is a member of the Firm's Cybersecurity, Data Privacy & Information Management group.
Mr. Cox has significant experience managing multi-jurisdictional disputes, multi-district litigations, class actions, adversary proceedings in bankruptcy court, internal investigations and litigations involving intellectual property, business torts, contracts, fiduciary duty, employee mobility, non-competes, and unfair competition—including in trial and on appeal.
A significant part of Mr. Cox's practice focuses on trade secret and patent litigation. His experience in these areas covers the full spectrum of technologies, including flash memory, optoelectronics, optical discs, computer storage and processing, electronic design automation, internet communications, telecommunications hardware and software, circuit simulation, software encryption, medical devices and other products. In Lexar Media v. Toshiba, a case involving claims of trade secret misappropriation, breach of fiduciary duty and unfair business practices, the $465.4 million jury verdict secured in 2005 was the largest intellectual property award in the history of the California Superior Court for the County of Santa Clara and the third largest ever in a U.S. intellectual property trial.
Mr. Cox also has extensive experience with the intersection of trade secret and employee mobility issues, including those arising under California Business and Professions Code 16600. Mr. Cox also regularly counsels clients on protecting confidential information and conducting internal investigations to manage and protect intellectual property. He has been recognized as a recommended lawyer in the areas of commercial litigation, labor and employment litigation, and trade secrets litigation by Legal 500 US, which notes his "thought leadership on the trade secrets issues arising out of employee mobility," ''his deep trade secrets experience and history of success handling large, multi-jurisdictional disputes," and his "subject matter expertise along with an understanding of technology, litigation strategy, crisis management, forensics, and e-discovery."
Mr. Cox speaks regularly on a variety of legal topics, including crisis management, cyber security and privacy, litigation and trial strategy, intellectual property and e-discovery. He also teaches a course on professionalism and persuasive writing to all incoming Weil associates, and advises in-house counsel on litigation management, internal investigations, witness preparation, discovery and other issues.
Awards and Recognition, Speaking Engagements, Guides and Resources, Latest Thinking, Firm News & Announcements
Christopher Cox Named a "Recommended" for Labor and Employment Disputes (Including Collective Actions): Defense

Award Brief — Legal 500 US

Christopher Cox Named a "Recommended" Lawyer for Dispute Resolution: General Commercial Disputes

Award Brief — Legal 500 US

Christopher Cox Named a "Recommended" Lawyer for IP: Trade Secrets

Award Brief — Legal 500 US
The Rising Value of Trade Secrets in the DTSA Landscape

Speaker(s): Christopher J. Cox

September 27, 2018 — San Jose, CA — Partner Christopher Cox moderated a panel entitled "The Rising Value of Trade Secrets in the DTSA Landscape" at Managing Intellectual Property's 2018 Trade Secrets Forum.

Maximizing Your Remedies in Trade Secret Litigation Speaker(s): Christopher J. Cox and Eric A. Rivas

September 20, 2018 — Webinar — In this episode of Weil's Trade Secret Webinar series, partner Christopher Cox and associate Eric Rivas discuss the available remedies under the Defend Trade Secrets Act (DTSA) and Uniform Trade Secrets Act and strategies for obtaining the best results for both plaintiffs and defendants upon a finding of misappropriation.
Firm News & Announcements