Biography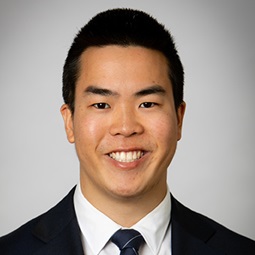 Christopher Chan is an associate in Weil's Banking & Finance practice and is based in New York.
Christopher
participates in advising borrowers, private equity sponsors, banks and other financial institutions in a variety of financing transactions, including first and second lien credit facilities, middle market and large cap financings, cross-border and domestic acquisition financings and debt restructuring transactions.
Christopher has been part of the teams advising:
Advent International Corporation in first and second lien term and revolving facilities to finance its acquisition of an approximately 50% stake in RxBenefits, Inc.
Citi in £6.5 billion committed unsecured bridge financing to support the pending acquisition by Parker-Hannifin Corporation of Meggitt plc.
Citi, as lead arranger and administrative agent, in $250 million senior secured debtor-in-possession facilities for Garrett Motion Inc.
Cornell Capital in first lien term and ABL revolving facilities to finance its acquisition of INW Manufacturing LLC and INW's acquisition of Bee Health Ltd.
The Estée Lauder Companies Inc. in a $2.5 billion senior unsecured multicurrency revolving credit facility to replace, and increase commitments under, its existing facility.
General Electric Company in an amended $10 billion senior unsecured revolving credit facility to refinance and extend existing commitments.
Goldman Sachs, as sponsor of GS Acquisition Holdings Corp II (GSAH), a SPAC, in $830 million first lien term and $50 million senior secured revolving facilities for Mirion Technologies, Inc. (at the time, a portfolio company of Charterhouse Capital Partners) to finance Mirion's $2.6 billion business combination with GSAH.
Goldman Sachs, as incremental lender, in $150 million senior secured term facilities for ProQuest LLC (a portfolio company of CIG, Atairos Management and Broad Street Principal Investments).
Johnson & Johnson in its $10 billion 364-day revolving facility to refinance and reprice existing indebtedness.
Marlin Equity Partners in senior secured facilities to finance its acquisition of TaxSlayer LLC.
Signet Jewelers Limited in a $1.5 billion extended asset-based revolving credit facility.
Christopher received his J.D. from Cornell Law School and his B.A. from the University of California, Berkeley.
Firm News & Announcements
Firm News & Announcements