Biography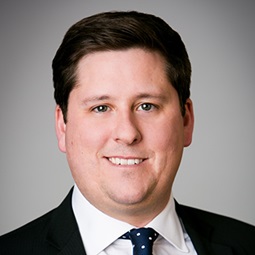 Chris Abbott is counsel in Weil's Antitrust/Competition practice. His practice focuses on regulatory approval for mergers and acquisitions, civil antitrust litigation, and government investigations. He has worked on matters across a wide range of industries, including agriculture, chemicals, supermarkets, pharmaceuticals, medical devices, and retail.
Prior to joining Weil, Chris was a staff attorney in the Mergers IV Division at the Federal Trade Commission's Bureau of Competition, where he conducted merger investigations and litigated merger challenges. He was an integral member of the FTC trial team that enjoined the merger of Sysco and U.S. Foods, as well as the Phoebe Putney/Palmyra litigation team. In addition, Chris participated in numerous high-profile merger investigations, including Office Depot/OfficeMax, Kroger/Harris Teeter, and Visant/American Achievement Corporation.
Chris received the FTC's Janet D. Steiger Award for his contributions to the Phoebe Putney/Palmyra litigation team. He recently served on the Joint Conduct Committee of the American Bar Association's Section of Antitrust Law, and has been a contributing editor to the ABA's Annual Review of Antitrust Law Developments.
Chris received his J.D., summa cum laude, from Suffolk University Law School, where he was Editor-in-Chief of Suffolk Transnational Law Review and a member of the Foreign Direct Investment Moot team. He received his B.A. from American University.
Experience:
Represented Abbott Laboratories, a global, broad-based health care company, in its acquisition of Alere Inc., a global leader in point of care diagnostics, in a deal valued at approximately $5.3 billion. Weil obtained antitrust clearance, with only limited divestitures required, from the FTC.
Advised Sanofi on its $750 million acquisition of Protein Sciences, a privately held vaccines biotechnology company. The deal closed following significant engagement with the FTC.
Representing Pilgrim's Pride in a series of federal class actions across the country brought by direct and indirect purchasers alleging the major chicken producers reduced output to raise the price of broiler chickens.
Represented Iron Mountain in its $2.6 billion acquisition of Recall Holdings, successfully securing regulatory approval from the U.S. Department of Justice.
Represented CoStar Group, owner of Apartments.com, in the antitrust aspects of its $385 million acquisition of online apartment rental platform ForRent.com.
Represented Chewy, an online pet retailer, in securing antitrust clearance for its $3.35 billion acquisition by PetSmart, Inc.
Speaking Engagements, Latest Thinking, Firm News & Announcements
Joint Ventures

Speaker(s): Christopher Abbott

June 10, 2016 — Another in the series of "Joint Conduct 101" panel discussions hosted by the Joint Conduct Committee of the ABA, the panel focused on the antitrust issues raised when competitors enter into joint ventures. Topics included the antitrust analysis of different types of joint ventures, the Competitor Collaboration Guidelines issued by the FTC and DOJ, and issues related to corporate governance. Experienced antitrust practitioners discussed ways to counsel clients prior to the formation of a joint venture and strategies to ensure ongoing compliance with the antitrust laws.

Rule of Reason, Quick Look, and Truncated Rule of Reason

Speaker(s): Christopher Abbott

November 23, 2015 — Part of a series of "Joint Conduct 101" panel discussions hosted by the Joint Conduct Committee of the ABA, this panel focused on the "Rule of Reason" and other burden-shifting frameworks that courts use in antitrust litigation. Experienced antitrust practitioners discussed the real world implications of these analytical frameworks on litigation strategy.
Firm News & Announcements