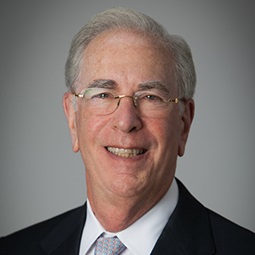 Charles Robins retired from the partnership in 2008. He was a partner in the Private Equity group and was based in Boston. He served as senior counsel from 2008 to 2017. Prior to joining Weil laterally in 2002,
Charles
 spent more than 30 years with the Boston firm of Hutchins & Wheeler (later Hutchins, Wheeler & Dittmar), where he established and built that firm's private equity practice.
Charles began his career with the office of the Chief Counsel, Internal Revenue Service in Washington, D.C., where he analyzed and developed policy issues regarding redemptive buyouts, the precursor of the modern leveraged buyout. He was an early participant in the private equity field, having represented clients in the late 1960s and early 1970s in structuring and executing leveraged buyouts. He established a broad private equity practice involving fund formation, fund administration and transaction execution, as well as many portfolio company engagements and dispositions.
Charles has written and spoken extensively on issues relating to private investment funds. He is a member of the American, Massachusetts and Boston Bar Associations and the tax sections of each. He is an overseer at the Beth Israel Deaconess Hospital in Boston and past chairman of his town's Finance Committee. Charles is active in a number of other social, community and philanthropic organizations.