Biography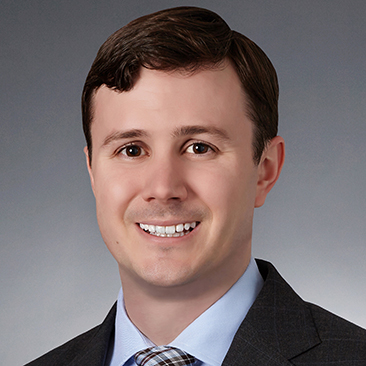 Charles Persons is a senior associate in the Business Finance & Restructuring Department of Weil. His practice is primarily focused on debtor and creditor representations in complex chapter 11 cases, out-of-court reorganizations and refinancings, distressed acquisitions, and a variety of bankruptcy litigation matters. Additionally, Mr. Persons has considerable experience advising clients in the oil and gas industry on restructuring matters and has published numerous articles discussing the intersection of oil and gas law and restructuring law.
Mr. Persons currently serves as lead restructuring associate in Weil's representations of the Unsecured Creditors' Committee in the chapter 11 cases of SunEdison, Inc. and certain unsecured noteholders in the out-of-court restructuring of Cobalt International Energy. He served as lead associate in the representation of ad hoc secured lender groups in the chapter 11 cases of Energy & Exploration Partners and Magnum Hunter Resources, the chapter 11 reorganization of Electrical Components International, and in the acquisition of Synagro Technologies by EQT Infrastructure Fund in chapter 11. Mr. Persons was also lead associate in the Firm's representation of Macquarie Capital as the largest unsecured creditor of Reddy Ice Holdings, secured lender Brazos Equity Partners in the chapter 11 case of Golden County Foods, and has played roles in the Firm's debtor representations of Golfsmith, Halcón Resources Corp., Endeavour International Corp., SemGroup Holdings, Texas Rangers Baseball Partners, Dallas Stars L.P., Blockbuster, AMR Corp. (American Airlines), and Crescent Resources, LLC in their chapter 11 reorganizations.
Mr. Persons is a member of the editorial board of Weil's award-winning Bankruptcy Blog, and a member of the Dallas Area Young Lawyers, the DAYL Foundation, and the American Bankruptcy Institute. He serves as a tournament chair for Weil's "Dodge for a Cause" annual charity dodgeball tournament held at the American Airlines Center benefitting Vogel Alcove. Mr. Persons works closely with his alma mater, Indiana University (Bloomington) Maurer School of Law, mentoring current students. He has represented Hill Country Memorial Hospital (Fredericksburg, TX) in a pro bono capacity, as well as pro bono clients in connection with Texas Accountants and Lawyers for the Arts (TALA), Immigration Equality, and the Dallas Volunteer Attorney Program (DVAP). Mr. Persons has been recognized as a Texas "Rising Star" by Super Lawyers since 2014.
Awards and Recognition, Latest Thinking, Firm News & Announcements
Charles Persons Named a "Rising Star"

Award Brief — Texas Super Lawyers 2014-2017
Firm News & Announcements