Biography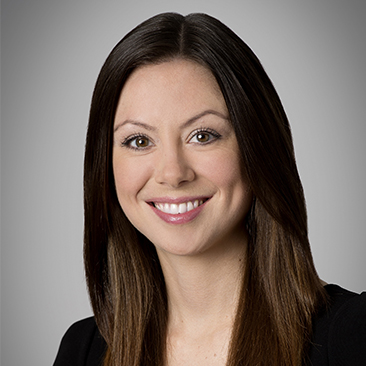 Catherine Gurney is an associate in the International Dispute Resolution Practice in London, and a member of the firm's global Litigation and International Arbitration groups.
Catherine acts for clients in a wide range of complex international commercial disputes both before the English courts and in arbitrations. Catherine regularly advises major international corporations and financial institutions in relation to matters arising out of breach of contract, breach of fiduciary duties, fraud, misrepresentation, joint venture and shareholder agreements, breach of warranty and jurisdictional matters.
Catherine's practice covers of a variety of sectors, including structured finance, aviation, pharmaceutical, retail, automobile and fund management. In particular, Catherine has advised extensively in litigation proceedings (in both the High Court and Court of Appeal) arising out of the chapter 11 Bankruptcy of Lehman Brothers and the special administration of MF Global UK Ltd; including claims relating to industry standard agreements such as the ISDA Master Agreements and GMRA.
She is a member of the firm's Charity and Pro Bono Committee and represents a number of pro bono clients. Her work has included securing victory for Refuge, a domestic abuse charity, in the employment tribunal and providing ongoing advice to Oxfam. Catherine also provides advice to litigants in person through the Citizens Advice Bureau.
Catherine is a member of the Junior London Solicitors Litigation Association and the Young International Arbitration Group.
Representative experience as part of a team includes:
Heis & Ors (Administrators of MF Global UK Ltd.) v MF Global Inc [2012] EWHC 3068 (Ch) (01 November 2012): acting for the special administrators of MF Global UK Ltd in a claim concerning the proper interpretation of a GMRA contract and the nature of the special administration regime
Lomas & Ors (Joint Administrators of Lehman Brothers International (Europe) v JFB Firth Rixson Inc & Ors [2012] EWCA Civ 419: acting for Lehman Brothers Special Financing, Inc in Court of Appeal proceedings concerning the interpretation of an ISDA Master Agreement
Nutritek Corporation, a Russian dairy/baby food company, in defending against a $346 million fraud claim brought by VTB Capital plc
Lehman Brothers Special Financing, Inc in relation to two sets of High Court proceedings brought against the noteholders under a structured finance transaction
An offshore corporate services provider in respect of a shareholder dispute concerning allegations of fraud and breaches of directors' duties
A leading private equity firm, advising in High Court proceedings in relation to an aircraft financing dispute
A global pharmaceutical company, advising in an LCIA arbitration against another company in the healthcare industry with respect to breach of intellectual property rights
A Lehman entity in LCIA arbitrations in London and Mumbai against Indian counterparties to ISDA derivative transactions, obtaining a $40 million award
Awards and Recognition, Speaking Engagements, Guides and Resources, Firm News & Announcements, Latest Thinking
Firm News & Announcements